Madison Sakaan, Cochlear Implant Program Director at Johnson Audiology, describes the importance of reliability and reliability reporting from a clinician's perspective.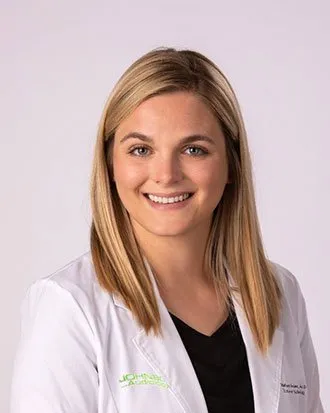 Tell us a little bit about yourself, Dr. Sakaan. What's your favorite part about being an audiologist?
I have been with Johnson Audiology in Chattanooga, Tennessee for just over two years. I received my Doctorate degree from East Tennessee State University in 2019. I completed my externship at the University of Kentucky Otolaryngology Clinic. The University of Kentucky has quite an extensive cochlear implant program and it provided wonderful clinical experience. My love for cochlear implants really blossomed at that time.
Working with patients who have severe to profound hearing loss is my passion. There is something very special about working with and interacting with cochlear implant patients. As a clinician, I feel I connect with these patients on a deeper level, because their cochlear implant journey is unique and personal. I am always grateful for the opportunity to take part in their hearing journey.
Let's talk about reliability. Do you discuss long term reliability when counseling patients? If so, why?
I do discuss long term reliability with patients. I feel it is important to be transparent when discussing reliability and longevity of the internal as well as external device. I always put myself in the patient's shoes and try to give them access to all information I myself would want access to when making such a life altering decision. It is important for them to know their options.
What impact does reliability have on you as a clinician with regard to patient care?
Reliability has a significant impact on patient care. In terms of the implant, all audiologists want their patients to have reliable devices that will last a lifetime. We want our patients to have confidence in their device. Therefore, when an internal device failure does occur, it is very discouraging for both the patient and the clinician. Even though the device failure is no fault of the clinician, it is still easy to feel as if you let your patient down.
Considering external equipment, I feel I can speak for most audiologists when I say that there is nothing more frustrating than sitting down with your patient to address their complaint and a piece of equipment is not functioning correctly. This could be anything from programming software, programming cables, wireless accessories, Bluetooth®, sound processors, coil/headpieces, batteries, etc. Since beginning my career, I've learned that if something can go wrong, it likely will at some point. That is why it is important to have resources at your disposal. No implant company is immune to software and equipment malfunction. Therefore, customer service, tech/software support and Audiology on Call is incredibly important and I consider them to be another layer of a company's reliability.
Reliability also affects the patient experience in daily life. When a patient's sound processor is functioning intermittently or ceases to function all together, it can completely derail their plans for the day. As a two-processor center, most of my patients have a back-up processor ready to use when necessary, but for some patients, they only have one functioning processor. In a perfect world, all patients would keep back up parts such as cables, batteries and coils ready to use when current equipment fails. Unfortunately, we do not live in such a world. This is when accessible and efficient customer services, such as signHEAR, are critical. Most patients will receive their replacement equipment in one to two days, enabling them to return to their daily activities.
Why is reporting standardization vital to the industry?
In the past, the Cochlear Nucleus® Implant Reliability Report was produced following the guidelines of International Standard ISO 5841-2, the European Consensus Statement on Cochlear Implant Failures and Explanations and the International Classification of Reliability for Implanted Cochlear Implant Receiver Stimulators. More recently in 2017, the ANSI/AAMI CI86 Standard outlined requirements for the reporting of implant reliability; this includes the internal device as well as the external sound processor.
Therefore, Cochlear now has two reliability reports. There are three major differences between the European Consensus Statement Report and the ANSI/AAMI CI86 Reliability Report.
First, the ANSI/AAMI CI86 Reliability Report uses the Cumulative Removal Percentage (CRP) as the reporting measurement. This means that all implants removed are reported, even those removed due to infection while the internal device is still functioning properly. This differs from the European Consensus Statement Reliability Report in that it uses Cumulative Survival Percentage (CSP) which reports the percentage of functioning implants. This is an important difference to keep in mind when comparing the reports.
Second, the ANSI/AAMI CI86 Reliability Report defines a child as age of <10 years old at time of implantation. The European Consensus Statement Reliability Report defines a child as age of <18 years old at time of implantation.
Lastly, the European Consensus Statement Reliability Report only reports on implant reliability. The ANSI/AAMI CI86 Standard also requires reporting of external sound processor reliability; therefore, this is included in the ANSI/AAMI CI86 Reliability Report.
When considering reporting on the reliability of cochlear implants, clinicians need to be able to make equivalent comparisons between factors for the data to have any value. In other words, we want to make sure we are comparing apples to apples.
To run through a scenario, let's say Company A is reporting a 1% Cumulative Removal Percentage (CRP) and company B is reporting a 4% Cumulative Removal Percentage (CRP). On the surface, Company A seems like the obvious choice for good reliability. However, we later realize that Company A only reported data on its newest internal device which was released just two years ago while Company B reported data from all previous devices, including legacy devices. Again, we have to compare apples to apples for the data to be meaningful and useful in clinician and patient decision making. All manufacturers should be using the same criteria when reporting reliability. This is why standardization of reporting is critical.
About the author:
Dr. Madison Sakaan attended undergraduate school at University of Tennessee Knoxville where she earned her Bachelor of Science in Education. She attended graduate school at East Tennessee State University where she earned her Doctor of Audiology. Dr. Sakaan specializes in cochlear implants and bone conduction hearing devices at Johnson Audiology. She currently lives in Chattanooga, Tennessee with her husband, Dan, who is an Emergency Medicine resident physician. She is an avid runner who also enjoys hiking, traveling and biking in her free time.