For over 40 years we have embraced the privilege to provide lifelong hearing, putting the customer at the center of everything we do. As the global leader in implantable hearing solutions, we aim to set the standard for both products and services that support patients, their families, and professionals for a lifetime. Services are vital to providing exceptional care in every facet of the hearing experience.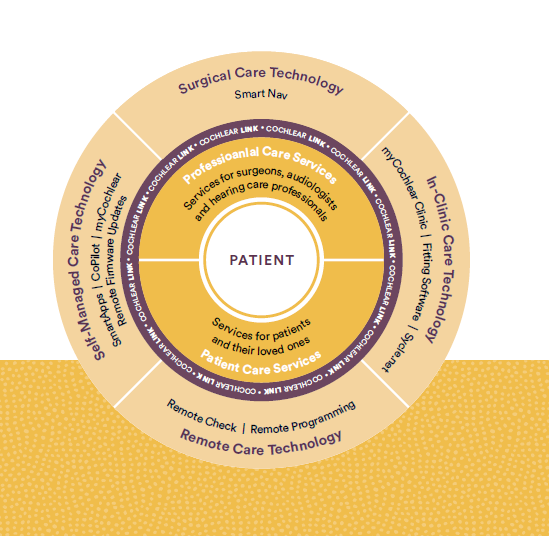 We're excited to present our second annual Service Report, further giving customers a snapshot into our everyday and long-term support.
Our commitment to innovation has led to the expansion of remote-enabled technology and services to meet specific needs. The launch of Remote Check further expanded at-home hearing healthcare support and enabled care delivery to be more accessible and convenient than ever, offering a clinician-enabled testing tool that allows patients to complete a series of hearing tests from a compatible smartphone. Further, we proudly introduced the new Cochlear™ CoPilot mobile app which provides adult cochlear implant recipients with information, personalized support and interactive listening activities to progress their hearing experience, as it's shown to be one of the key components of successful rehabilitation.
As the world continues to evolve, you have our commitment that we will continue to transform and innovate how we provide care to patients now and always.
To learn more about Cochlear services, including our new remote-enabled technologies, click here.