By Julie Purdy, Ph.D., CCC-A and Keri Colio, Au.D., CCC-A
Background
When we work with children with cochlear implants, we are aware of the many appointments that families must juggle. While this is a strain on all of our families, for some it is even a greater challenge if their children are medically fragile or live long distances from the center or satellite centers. COVID-19 has shined a light on the need for audiologists to move beyond sound booth service delivery. There are few tele-audiology models and most require an audiologist to use a camera or video system to connect to a facility closer to the child's rural location. We were fortunate to be part of the pre-market release of Remote Check, which allowed us to pilot this new technology. Remote Check allows patients to complete a series of hearing tests from the comfort of their own home from their compatible device using the Nucleus® Smart App.*
Results
We received access to Remote Check in June of 2020. We then contacted all eligible Cochlear Nucleus 7 recipients and asked if they would like to participate in a Remote Check pilot with our center. Once a family expressed interest, they were enrolled and guided through this process:
First, the Remote Check feature of the Nucleus Smart App was activated.
Then, we unlocked the activities that we wished for each applicant to use by choosing from the following: impedance check, implant site photos, audiogram, speech in noise test, datalogging and questionnaires.
Once the child and family had completed Remote Check, the results were sent directly to us to review within myCochlear.
Based on the results, we determined if the family needed an appointment which could consist of a tele-audiology appointment, remote tablet programming or in-person services. For the majority of our families, a tele-audiology appointment was sufficient.
We quickly became fans of this technology and made decisions on how we wanted to integrate this wonderful technology into our existing clinical services.
Lessons learned
Don't send all activities to all families – be specific based on the information to be obtained. For example, there's no need to send the speech in noise test to a young child!
Look at the questions that the software flags for review. These questions and answers will direct you towards determining the appropriate follow-up.
Be sure to check progress, or lack thereof, if Remote Check has been completed before. Previous results are available to view on the audiogram, speech in noise testing and questionnaires all within myCochlear Remote Check review.
Our clinic schedules a tele-audiology appointment to review the test results. Parents are interested and will have questions.
Case examples
Several families, mainly parents of young children, have requested Remote Check due to head injury and concern regarding the internal device. The ability to measure impedances remotely has saved many families a 2+ hour trip to the clinic to complete a test that takes less than 10 seconds. The families have been extremely grateful to have access to this type of remote care.
Remote Check has also been a crucial tool for our families who have been unable to return to the clinic, or the United States, during the COVID-19 pandemic. We have several families who are unable to cross the Mexico-US border and who are currently living with relatives in other countries. These families have been thankful for the opportunity to test their devices remotely and review the results with their audiologists via telehealth methods.
Conclusion
While many professions have been able to move quickly into providing telehealth, audiological efforts have, on the whole, stalled at institutions around the country. Remote Check is a valuable battery of activities which can effectively be used with our remote/fragile patients to better monitor the functioning of their devices and success of use.
Read more about Remote Check on Cochlear ProNews or watch this webinar.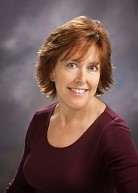 Julie Purdy, Ph.D., CCC-A
Julie has been a part of the Diagnostic Audiology team since 2007 and became the manager of audiology in 2014. She earned her doctorate in philosophy at the University of Utah in 1990, specializing in multicultural audiology and aging. Julie received her Master of Science in 1985 and her Bachelor of Arts in 1983, both in communication disorders from Brigham Young University in Provo, Utah. She holds a certificate of clinical competence from the American Speech-Language-Hearing Association, is a fellow of the American Academy of Audiology and is licensed by the state of California. She primarily works at our Main Campus location.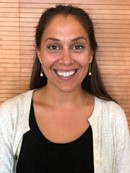 Keri Colio, Au.D., CCC-A, Cochlear Implant Clinical Coordinator
Keri joined Rady Children's in 2013 and works at the Main Campus location where she serves as the Cochlear Implant Clinical Coordinator. Keri received her doctorate in audiology from East Tennessee State University in 2013 following completion of a four-year residency program. Prior to that, she earned a Bachelor of Arts in audiology from the University of Tennessee. Keri is certified by the American Speech-Language-Hearing Association (ASHA). She maintains an audiologist license from the state of California and serves as a subject matter expert on the Speech-Language Pathology, Audiology and Hearing Aid Dispensers Board. Keri also serves on the Board of Directors for the Society of Ear Nose and Throat Advancement in Children (SENTAC).
* To use Remote Check, a patient requires: latest version of the Nucleus Smart App (Remote Check is part of this App) running on a compatible Apple device (iPhone or iPod Touch); Nucleus 7 Sound Processors with implant models: CI24RE, CI512, CI513, CI522, CI532, CI612, CI622 and CI632; compatible firmware on the Nucleus 7 Sound Processor (4.1.3.3 or later). A clinician requires access to Cochlear's secure web-based myCochlear.com Professional Portal to access and review patient results. The recommended browser for accessing the Professional Portal is Google Chrome. A clinician also requires Custom Sound 5.1 or later software to upgrade the patient's firmware to enable access to Remote Check. For sound processor and app compatibility information, visit https://www.cochlear.com/compatibility.
Remote Check does not replace clinical care and does not involve remote programming of the sound processor.
Remote Check is intended for ages 6 and older. The Remote Check feature is only visible and accessible if the feature is enabled by a clinician. Clinicians should consider the suitability of the feature before enabling Remote Check.