Hear from Dr. Pritchett on the recent publication of Racial and Insurance Inequalities in Access to Early Pediatric Cochlear Implantation:
What inspired you to research this topic?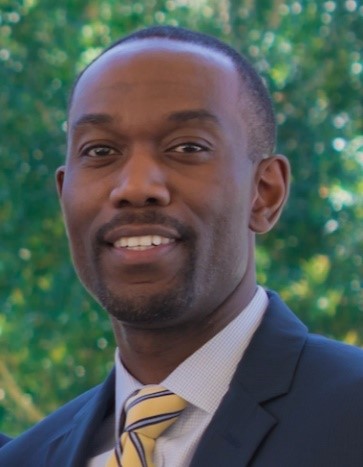 In the state of Florida we have a rich depth of diversity in culture, ethnicity and language. Nearly 40% of the children with hearing loss in our program have parents whose primary language is Spanish. We were desirous of understanding whether in this diversity, disparities existed.
What surprised you the most? What insights from this study were the most compelling to you and your team?
I was most surprised to learn heritage from African descent was the most predictive factor in delay to early implantation. Black children were less likely than White or Hispanic children to be implanted by two years of age (and even less so for one year of age). Demonstrating in the state of Florida, it is not unexpected for implantation of children with public insurance to occur later than children with commercial insurance; however, I did not expect to find racial background was more important than insurance status. In our study we discovered a Black child with commercial insurance was less likely to be implanted early than a White child of any insurance status—commercial, public, or self-pay, or a Hispanic child of commercial status; and with nearly the same likelihood as a Hispanic child with public insurance. In other words, the only children who were less likely to be implanted later than a Black child with commercial insurance were Black children with public insurance.
Have the findings from this study changed your team's approach to managing children with severe to profound hearing loss? If so, how?
Realizing the existence of unequal odds for early implantation in our patient population has informed, but not changed our practice. Our team remains dedicated and intentional in our approach to provide timely access to sound in general, and cochlear implantation in particular for our children with hearing loss.
Your study references the importance of a multidisciplinary team. Can you tell us a little bit about how your team is structured? What has made your team successful?
Recently we reviewed our program's outcomes measuring time to implantation based on several factors including race, insurance status and preferred spoken language of our patients' caregivers. We were pleased to see such times were similar comparing the different categories within these variables. Our team has included a neurotologist, pediatric otolaryngologist, two implant audiologists, two speech pathologists/auditory verbal therapist, a pediatric nurse practitioner, a registered nurse, a licensed clinical social worker, an implant coordinator and clinical assistant. We have been very fortunate to have the presence of a dedicated social worker and several members of our team who are fluently bilingual (Spanish), including one implant audiologist and at one point both speech pathologists. These assets in our program have provided crucial insight into our families' needs and perspectives, and then supported our program's band width to address them.
Any key takeaways that professionals should know?
We recognize our children are the future, but this is especially worth emphasizing in the context of children with hearing loss disabilities/disadvantages. We understand children are typically dependent participants in the care they receive. Pediatric care is best delivered in a multidisciplinary team. A team involving clinicians and therapists, but also educators and family members. Our teams should be prepared to investigate at the least, and ideally mitigate the underlying challenges to optimal care our children-patients encounter.
Read more on this topic here!
Citation:
Liu X, Rosa-Lugo LI, Cosby JL, Pritchett CV. Racial and Insurance Inequalities in Access to Early Pediatric Cochlear Implantation. Otolaryngol Head Neck Surg. 2021 Mar;164(3):667-674. doi: 10.1177/0194599820953381. Epub 2020 Sep 15. PMID: 32930656.
About the author:
Dr. Pritchett is a Pediatric Otolaryngologist- Head & Neck Surgeon with Nemours Children's Health System at the Nemours Children's Hospital in Orlando, FL. His scope of practice includes a range of pediatric otolaryngology conditions with particular interest in pediatric otology and hearing loss. He is a cochlear implant surgeon, presently serves as Medical Director of both the Nemours Children's Hospital's Cochlear Implant Program and Section of Audiology, and is an affiliated Associate Professor in Otolaryngology at the University of Central Florida's College of Medicine. Dr Pritchett received his Medical Degree and Master's in Public Health from The Ohio State University in Columbus, OH. Residency in Otolaryngology-Head & Neck Surgery was completed at the University of Michigan, in Ann Arbor, MI, and fellowship in Pediatric Otolaryngology at Northwestern University's Ann & Robert Lurie Children's Hospital of Chicago. Dr. Pritchett is a member several professional societies including the Academy of Otolaryngology – Head and Neck Surgery, and is a fellow of the American Society of Pediatric Otolaryngology, and the American Academy of Pediatrics. He has served as a reviewer for several journals, including the Laryngoscope, Otolaryngology-Head and Neck Surgery, and International Journal of Pediatric Otorhinolaryngology. He is the author of a number of articles and enjoys sharing his knowledge with training healthcare professionals from all backgrounds. He has been married for over 20 years, and has two wonderful daughters. He enjoys traveling, reading, is attempting to become a photographer, and looking to become more involved in mission work.