By Wade Colburn, Biomedical Engineer and Product Manager – Implants, Cochlear America
Cochlear is proud to offer a broad range of electrodes designed with three principles in mind: preservation, performance and preference. The portfolio has been tailored to allow for options for a range of patient anatomies and types of hearing loss.
While perimodiolar electrodes make up over 70% of Cochlear's electrode sales due to data showing superior performance over lateral wall electrodes for traditional recipients, we are continuing to add to our portfolio.1-2 The Slim 20 Electrode is the newest addition to Cochlear's electrode portfolio, designed for surgeons who prefer lateral wall electrodes and seek a 20 mm insertion to preserve apical structures.
Join us for a new 30-minute webinar, Understanding the Design and Rationale of Cochlear Nucleus Electrode Portfolio, to learn more about our electrode portfolio:
Course Details
Tuesday, August 25th at 12pm and 5pm ET
Webinar Host: Wade Colburn
Topics include:
New Data on Slim Modiolar Electrode
Introduction of the new Slim 20 Electrode
Considerations for electrode selection
Preservation, performance, preference
The webinar will address the rationale behind our expanding portfolio and its objectives while highlighting common use cases for our unique electrode offerings.
Here is a snapshot:
Slim Modiolar electrode
The Slim Modiolar's thin, atraumatic design is constructed to fit the natural shape of the ear. This electrode is designed for consistent placement within scala tympani with close proximity to the modiolus to maximize performance. All three surgical approaches can be used to get closer to the hearing nerve.3
Slim Straight electrode
The Slim Straight Electrode if the thinnest lateral wall electrode on the market designed for easy insertions with variable full-length insertions up to 25 mm and atraumatic insertion.4
Contour Advance electrode
The Contour Advance Electrode is a robust, stylet-based perimodiolar array designed for focused stimulation close to the modiolus.
Watch the electrode portfolio webinar recording now!
About the author:
Wade Colburn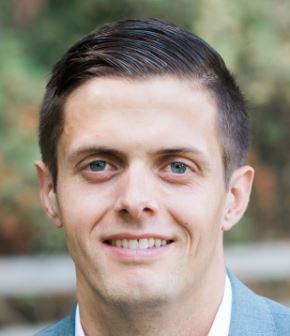 Biomedical Engineer and Product Manager – Implants, Cochlear Americas
Wade Colburn is the Product Manager, Cochlear Implants at Cochlear Americas. Wade is responsible for managing product lifecycle and providing technical support to customers. Wade is a biomedical engineer from North Carolina State University with extensive experience within otology prior to joining Cochlear.
References:
Clinical Evaluation of the Cochlear Nucleus CI532 Cochlear Implants in Adults Investigator Meeting. 2019 Apr.
Holder J, Yawn R, Nassiri A, Dwyer R, Rivas A, Labadie R, Gifford R. Matched Cohort Comparison Indicates Superiority of Precurved Electrode Arrays. Otology & Neurotology 2019; 40(():1160-1166. https://www.ncbi.nlm.nih.gov/pubmed/31469799
D1144282: Slim Modiolar (CI632) Physician's Guide.
FUN1142: Electrode Comparison.