Updated January 2022
Hearing Health Today is an educational and thought-provoking nine-episode podcast series that explores the key challenges, trends and opportunities in the delivery of hearing care today, and into the future. The podcast features hearing health experts from across the globe.
Subscribe now to receive the latest episode directly in your podcast feed. Season 2 is now available: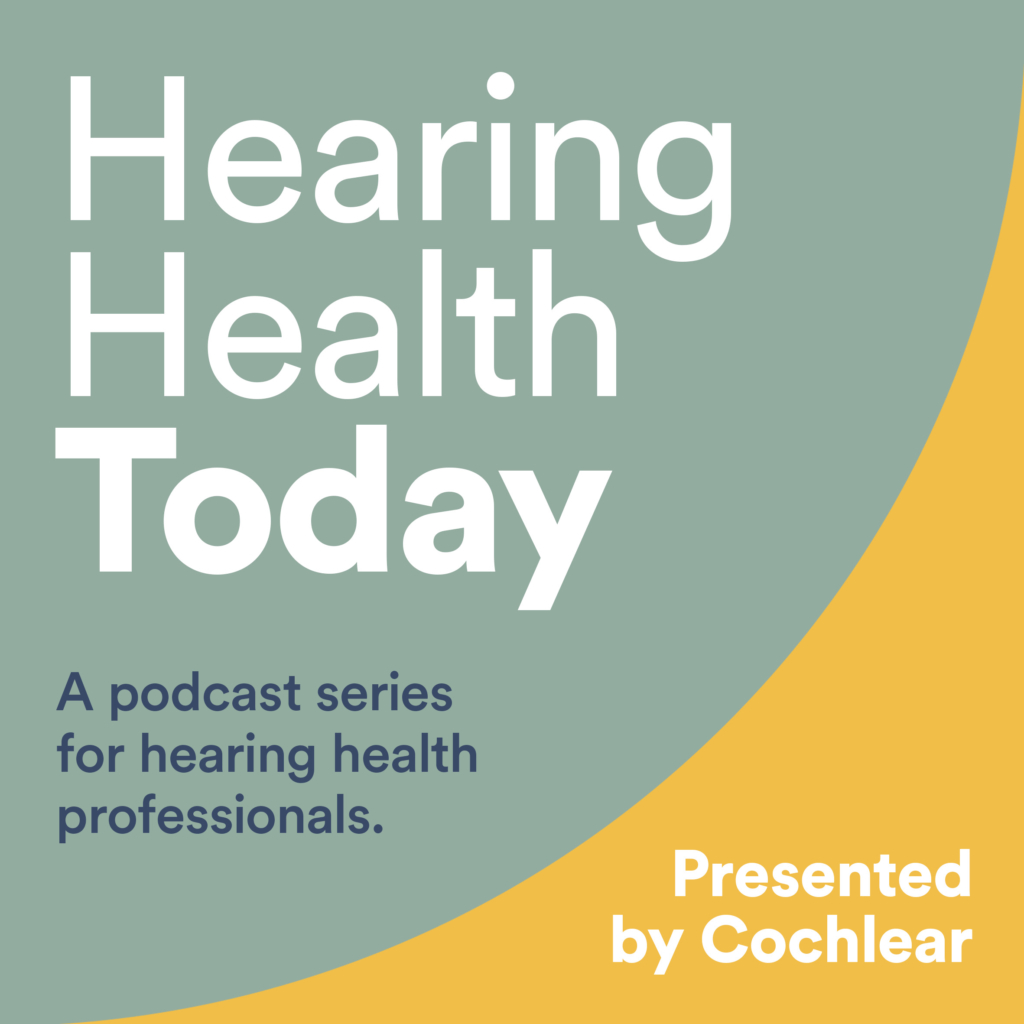 Episode 1: A multidisciplinary approach to CI care
Have you ever wondered about hearing health care across large geographies? Listen to Dr Phillip Chang, ENT Surgeon from Sydney, Australia, discuss patient-centered care and the multidisciplinary approach his team uses to serve country and regional patients.
Episode 2: Clinical pathways for sensorineural hearing loss
In this episode of Hearing Health Today, Professor Terry Zwolan shares her 30+ years' experience of treating patients with sensorineural hearing loss and discusses the importance of the International Consensus Paper as well as her 60/60 referral guidelines.
Episode 3: Rethinking rehabilitation
Professor Esra Yucel shares her extensive rehabilitation experience and discusses the importance of real-world listening and communication as well as delivering personalized learning programs.
Episode 4: Factors shaping the hearing loss landscape
Does hearing impairment impact older adults' physical and mental health? Can eating more fish or berries lower your risk of developing hearing loss? Australian epidemiologist, Professor Bamini Gopinath, discusses how lifestyle factors impact on hearing loss and other health and social outcomes.
Episode 5: The power of two: rise of the empowered patient
How can empowerment help patients to move along their hearing loss journey? Listen to the Executive Director of the ACI Alliance, Donna Sorkin, discuss 'The power of two: rise of the empowered patient' on the episode of Hearing Health Today.
Episode 6: Clinical pathways for mixed hearing loss
Professor Ad Snik, from Nijmegen, the Netherlands shares his career highlights and discusses the current clinical pathways for mixed hearing loss including what really influences hearing outcomes and sound quality.
Episode 7: Referral pathways for Chronic Otitis Media
Professor Kelvin Kong, Australia's first Indigenous surgeon, shares his experiences treating chronic otitis media. He also discusses the disparate access to health care and the impact on First Nations peoples in Australia.
Episode 8: The power of two: professional and patient perspective's of awareness
In this episode of Hearing Health Today, Barbara Kelley, the Executive Director of the Hearing Loss Association of America and Abigail Heringer, cochlear implant recipient and contestant on "The Bachelor" and "Bachelor in Paradise", discuss awareness and explore different awareness channels for both professionals and patients. We'll also learn about the CIICA and how important the combination of professionals and patients' voices are to improving awareness of hearing loss.
Episode 9: A unique perspective of hearing loss
Professor Michal Luntz shares her unique perspective on hearing loss as a physician, surgeon, scientist, teacher and cochlear implant recipient.
Episode 10: The future of hearing care – a surgeon's perspective
In this episode of Hearing Health Today, David Kelsall, MD, shares how his experience on medical missions abroad, conducting clinical research and performing surgeries throughout the years has shaped his view on the current successes and opportunities of hearing health care, and what the future may hold.
Enjoy Hearing Health Today? Have suggestions? We value your feedback – please take a few minutes to complete our survey.
Season 1 is also available on these platforms.
The views of the interviewees in this podcast are their own and do not necessarily represent the views of Cochlear Ltd. or its subsidiaries.
Apple, the Apple logo, FaceTime, Made for iPad logo, Made for iPhone logo, Made for iPod logo, iPhone, iPad Pro, iPad Air, iPad mini, iPad and iPod touch are trademarks of Apple Inc., registered in the U.S. and other countries. App Store is a service mark of Apple Inc., registered in the U.S. and other countries.
All Spotify trademarks, service marks, trade names, logos, domain names, and any other features of the Spotify brand ("Spotify Brand Features") are the sole property of Spotify or its licensors.
©2021 ABC Entertainment