The Cochlear™ Osia® System is the world's first and only Active Osseointegrated Steady-State Implant (OSI), designed  for people with single-sided deafness (SSD), conductive or mixed hearing loss.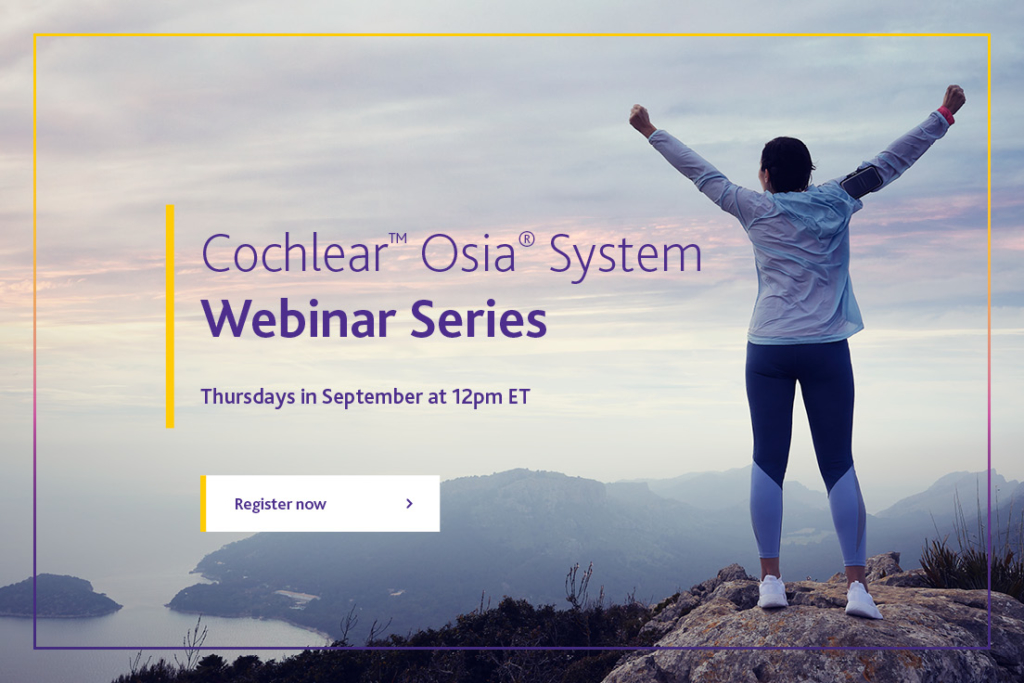 Course details:
The Osia System webinar series includes three parts:
Thursday, September 10; 12-12:45pm ET
Surgical Experience with the Osia OSI200 Implant & the Benefits of a Piezoelectric Transducer
Guest speaker: Shawn Stevens, MD
Thursday, September 17, 12-12:45pm ET
Audiological Experience with Osia Fitting Software and the Osia 2 Sound Processor
Guest speaker: Lisa Thompson, AuD
Thursday, September 24, 12-12:45pm ET
Osia System Design & In-depth Clinical Data Review
Guest speaker: George Cire, AuD, Cochlear Americas & Mats Dotevall, Cochlear Bone Anchored Solutions
Registrants will receive a link to the recorded program if unable to attend the live event.
Register now for any and all sessions of our Osia webinars!
In the United States, the Osia System is indicated in children above the age of 12.