By Tine Goossens, AuD PhD, Clinical Marketing Manager – Cochlear CLTD
Background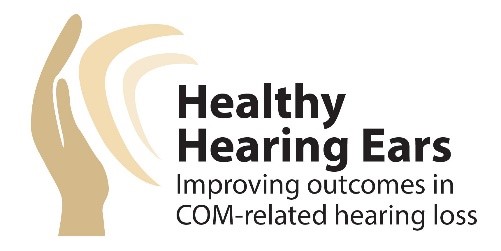 Chronic otitis media (COM) is one of the most common causes of hearing deprivation globally.1 The Healthy Hearing Ears Initiative was started in 2019 by a global group of ENT surgeons with an expertise in treating COM-related hearing loss. Their mission is to gather clinical evidence to raise awareness, improve patient outcomes and shorten the time to obtaining good hearing outcomes. Given the key role of bone conduction devices in the treatment of COM-related hearing loss, Cochlear strongly supports this initiative.
On October 14th, 2021 the second Healthy Hearing Ears seminar was held online. More than 300 people from across the globe registered for the event, indicating that the topic of COM-related hearing loss is of high interest worldwide. We are pleased to provide you with a short overview of the seminar and to share the recordings.
Seminar Part I – COM research presentations
In the first part of the seminar, Dr. Xabier Altuna (Spain) and Prof. Fazil Necdet Ardiç (Turkey) were invited as guest speakers. Dr. Altuna presented the results from a recently completed multi-center study on quality of life in patients with COM-related hearing loss. Through the COMOT-15 questionnaire, patients reported that hearing loss impacted their quality of life significantly, even more than the chronic infection itself, which highlights the importance of hearing rehabilitation in this patient group.
Prof. Ardiç shared the exciting first outcomes from an ongoing study on the cost-effectiveness of bone conduction hearing devices in patients with COM-related hearing loss. By means of the Client Service Receipt Inventory (CSRI), patients with COM indicated that they had to make multiple visits to different healthcare providers – ENT specialist, audiologist and GP's – over the follow up period of six months, due to ear infections and/or hearing difficulties. This demonstrates the high health care utilization of patients with COM.
Watch the COM research presentations now!
Seminar Part II – COM case discussions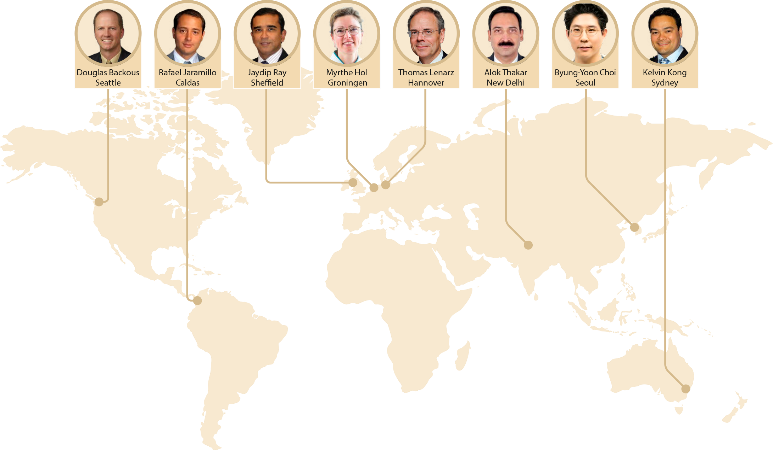 In the second part of the seminar, the Healthy Hearing Ears Advisory Board joined Dr. Altuna and Prof. Ardiç to discuss treatment options in six COM cases from their clinical practice. The cases covered a wide range of indications, providing the foundation for an interesting, lively discussion and thought-provoking quotes:
"I can do my best ossiculoplasty and I'm going to come up short of a bone conduction hearing device, because you still get a small amount of boost in the sensorineural levels in a lot of patients, even with a Baha 5."
Dr. Douglas Backous, US
"I think one of the problems that we have is a lack of clear guidelines of 'when not to do so many surgeries' and to do just surgeries for the infection and then hearing rehabilitation with bone conduction systems."
Dr. Rafael Jaramillo, Colombia
"Our experience in the last years is that more and more patients vote for bone conduction hearing devices, especially the transcutaneous solutions because it gives them a very high chance of hearing improvement and you have no problems with the ear canal which you might have with conventional hearing aids."
Prof. Thomas Lenarz, Germany
During the case discussions, the lack of awareness surrounding bone conduction hearing devices among primary care practitioners and ENT specialists was raised and the topic of reimbursement*, which both hamper the uptake of bone conduction hearing devices in hearing rehabilitation. This, in turn, motivated the panel members to highlight the need for clinical evidence on bone conduction hearing devices in patients with COM-related hearing loss.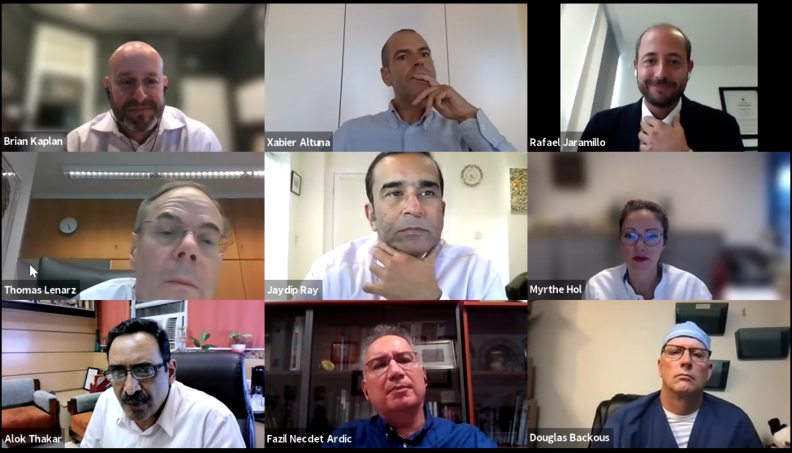 Watch the COM case discussions!
Visit the HHE website to read more about the initiative, sign up to be notified of upcoming seminars, clinical studies and new publications.
Reference:
Acuin J. Chronic suppurative otitis media: burden of illness and management options. Geneva (CH): World Healthy Organization; 2004.
*Otologic Management Services (OMS) is a no-charge service available from Cochlear. OMS helps patients and providers obtain necessary insurance coverage and assistance in appealing denied coverage for Nucleus ® cochlear implant systems and Baha® bone conduction systems. Contact OMS@cochlear.com for more information.