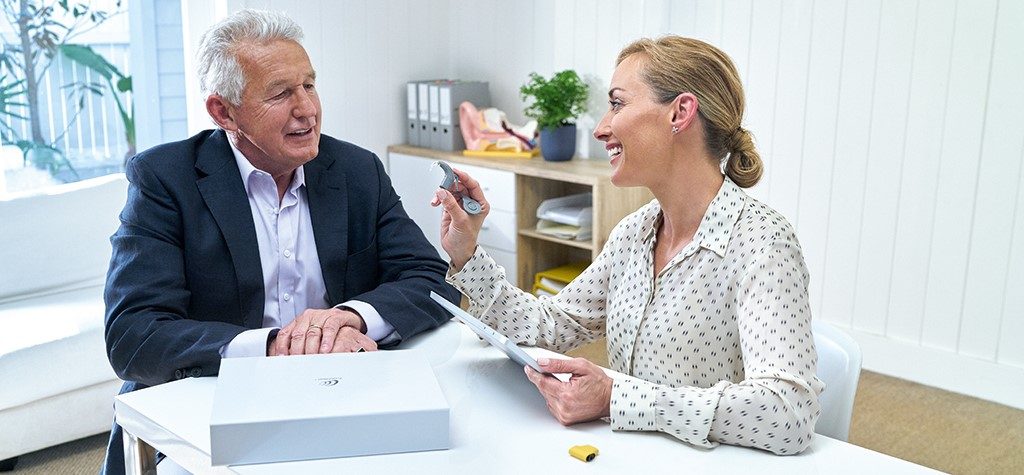 October is National Audiology Awareness Month (AAM) and we're proud to be your partner in this life-changing profession. You play a vital role in hearing health and it matters.
In response to the growing number of Americans suffering from hearing loss, the American Academy of Audiology launched National Audiology Awareness Month in hopes to bring awareness to the early signs of hearing loss.
Did you know?
Around 466 million people worldwide have disabling hearing loss, and 34 million of these are children.¹
It is estimated that by 2050 over 900 million people will have disabling hearing loss.¹
60% of childhood hearing loss is due to preventable causes.¹
With over 100 audiologists employed at Cochlear, we're committed to help you enhance your practice and ultimately, patient outcomes. Together, let's cultivate a culture of proactivity regarding hearing loss.
You can share this graphic with your patients about the profession and encourage them to share their stories with friends and family: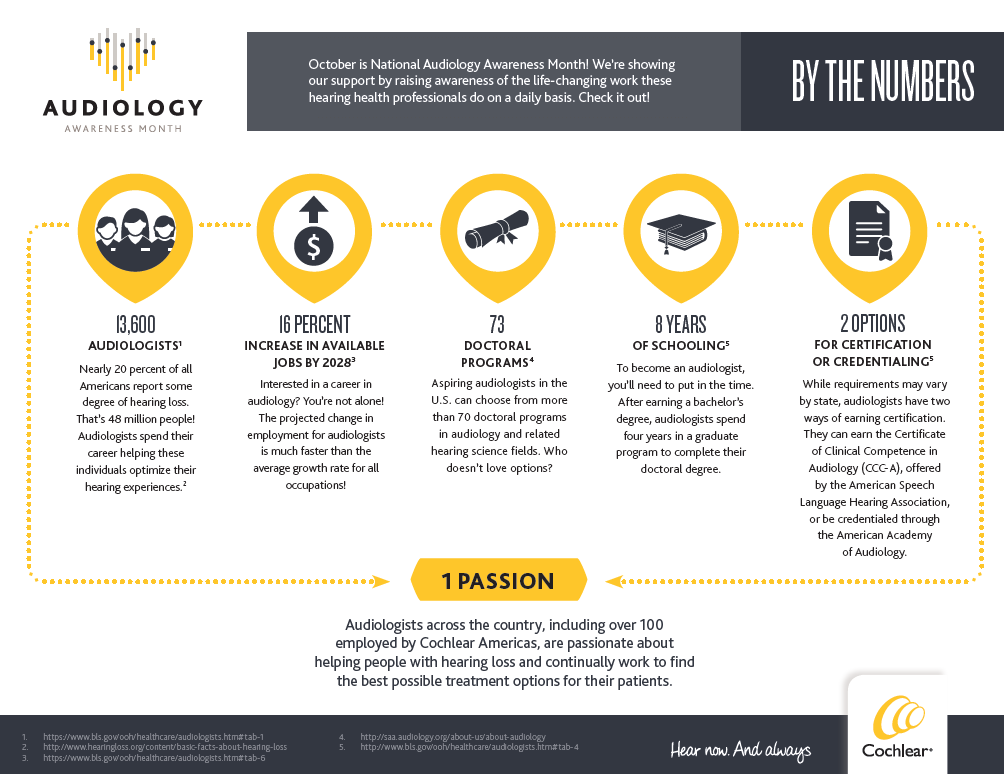 We want to thank you for your work to help patients Hear now. And always
Follow us on LinkedIn and when you see AAM posts throughout the month, share them to your page and help spread awareness about hearing loss, treatment options and the field of audiology.
References:
W. H. O. (2019, March 12). Deafness and hearing loss. Retrieved from https://www.who.int/news-room/fact-sheets/detail/deafness-and-hearing-loss