Limited seats still available – register today to secure your spot!
We are proud to once again sponsor NYU Langone Medical Center's Maximizing Performance in Cochlear Implant Recipients conference! This annual meeting of industry leaders, hosted by Dr. William Shapiro, offers a unique opportunity to learn, share and network while earning CEUs.

Maximizing Performance in Cochlear Implant Recipients – Programming Concepts
December 8 – 9, 2019
Please register early as space is limited!
This year's conference will address topics related to routine and special programming issues and methods in pediatric and adult recipients. It will also present new and promising techniques to assist in programming, including objective measures. Special consideration will be given to the programming of bimodal, electro-acoustic and complex case studies. Format will include lectures, roundtable discussions, audience participation, and dedicated time for participants to visit manufacturer technology suites. Special emphasis will be placed on case studies submitted by attendees!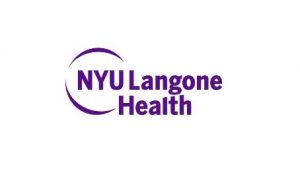 Location:
CUNY Graduate Center
365 Fifth Avenue (at 34th Street)
Concourse Level
New York, NY 10016
Remember – spots are limited, REGISTER NOW!
Please note there is a $150 registration fee.