By Nicole Craig, Senior Manager of Managed Care and Market Access, Cochlear Americas
At Cochlear, we are committed to ensuring patient access to implantable hearing solutions, extending from the earliest days of candidacy through a lifetime of service and support for our recipients.
Last month we posted information on best practices for obtaining commercial coverage for cochlear implant and bone anchored systems. This month we'd like to share a real-world success story that demonstrates how Cochlear's Otologic Management Services (OMS) team works collaboratively with other stakeholders to ensure patient access to Hear now. And always
Patient story: Richard, age 35, Missouri
Becky Berkley, Sr. Reimbursement Specialist for OMS, recalls receiving an appeal request in October 2018 from the provider clinic of patient Richard. His unilateral Cochlear™ Nucleus® Profile Implant surgery was tentatively scheduled for December 12, 2018. His insurance carrier had denied his cochlear implant as a plan benefit exclusion, stating that his employer only covered cochlear implants for persons under age 27 – a criteria that Richard did not meet.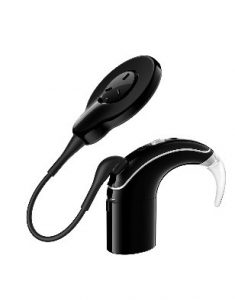 Richard remembers receiving the denial. "I received a letter in the mail that stated there was an error made and my surgery was denied. My heart broke. Receiving this implant was going to be a life changer for me and my family. At that moment I felt like that future had just been ripped away from me. But I was not going to let that denial letter stop me."
Becky explained to Richard that the insurance plan elected by his employer was self-funded and suggested he reach out to his company's Benefit Plan Administrator in the Human Resources department to inquire if they would be willing to review the procedure and pursue a benefit exception on his behalf.
"I was able to go to the headquarters to meet with the Director of Human Resources. After meeting with her and sharing my story, she said she would do whatever she could to help me. She suggested that I schedule an appeal hearing and my case would be presented to the board," recalls Richard. Meanwhile, Becky worked with Anne Anthony, Cochlear's Sr. Manager Regional Reimbursement for the Central region, to gather and provide supporting literature and documentation and was able to present this information to the board members in the review of Richard's case. OMS received notification in November that the board approved the cochlear implant. In addition, they committed to removing the age restriction on medically necessary cochlear implants for all health plan members.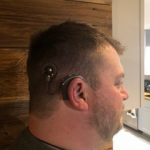 "I am so grateful that they understood that receiving a cochlear implant would greatly impact my life, both professionally and personally. Not only did they approve my surgery but they changed the plan for all employees starting January 2019. I honestly believe that all things happen for a reason. If this wouldn't have happened, then maybe there wouldn't have been a change in the policy and others wouldn't get the chance to improve their quality of life," remarked Richard.
As demonstrated by Richard's story, OMS will work with recipients, professionals, HR representatives and employers to assist in providing information to obtain approvals which can sometimes lead to a policy change. Let us know how Cochlear's reimbursement services have worked for you – send us your story! rsteinke@cochlear.com
For more information on services provided by OMS, visit our webpage or contact via email at OMS@Cochlear.com.
About our guest author:
Nicole Craig is the Senior Manager of Managed Care and Market Access for Cochlear Americas. She oversees OMS and managed care contracting for Cochlear's external DME replacement parts and accessories.
Information provided by Cochlear Americas regarding insurance coverage or reimbursement is provided as guidance only and is not intended as reimbursement or legal advice. Cochlear Americas makes no representation or warranty regarding such information or its completeness, accuracy, fitness for a particular purpose, or that following such guidance will result in any form of coverage or reimbursement from any insurer. Information presented is subject to change at any time. To be sure that you have the most current and applicable information available for your unique circumstances, please consult your own experts and seek your own legal advice regarding your reimbursement needs. In all cases, products or services billed must be medically necessary, actually performed and appropriately documented in the medical record.