The aim of this international, multicenter study was to demonstrate clinical performance, safety and benefit of the Cochlear™ Osia® System, an active osseointegrated steady-state transcutaneous bone conduction hearing implant system that uses piezoelectric technology.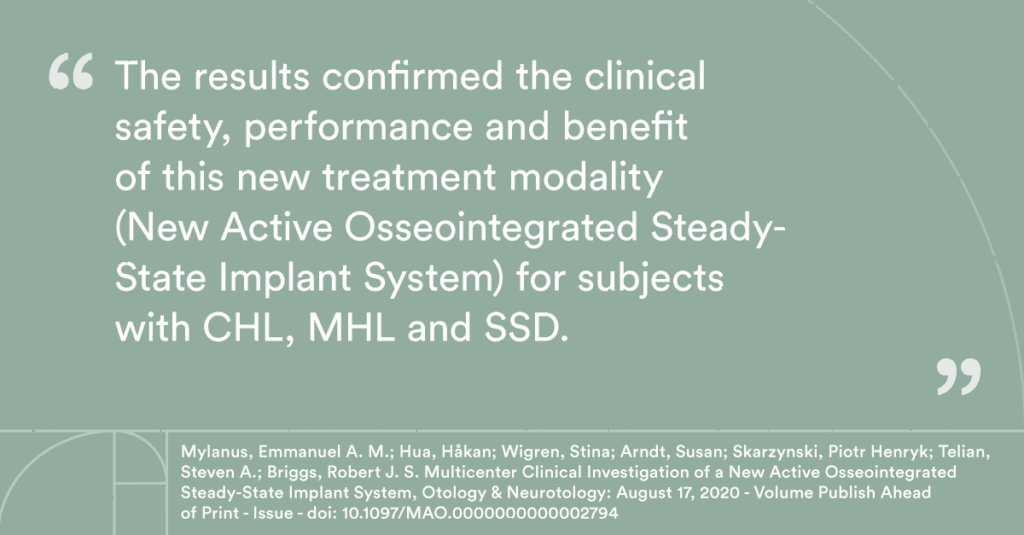 The purpose of this study was to measure speech understanding in quiet, speech understanding in noise, and health utility using a cochlear implant and hearing aid (bimodal hearing) in 96 subjects versus their pre-operative condition of two hearing aids (HAs).
The purpose of this study was to to explore speech perception and quality-of-life (QoL) effectiveness of cochlear implants (CI) in a group of adults 65 years or older compared with an optimized bilateral hearing aid (HA) condition, and to examine the improvement on the AzBio Sentence Test for Medicare beneficiaries who meet the expanded criteria of a score of 41% – 60% in the best-aided condition.
For more article summaries, read this article and subscribe to Cochlear ProNews!