Welcome to Cochlear™ Quick Tips.  The purpose behind Quick Tips is to give you "bite-sized" information that you can use when working with our products.  
Have you had a question in the middle of an appointment about fitting a bimodal patient? We have great news!
The Bimodal Fitting Flow and Bimodal Troubleshooting Guide are available in Custom Sound® Pro under the "Help" tab.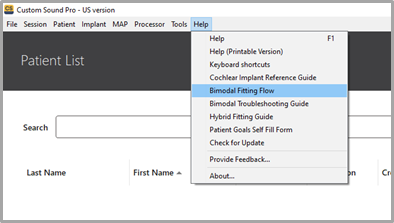 Visit our webpage for additional information regarding bimodal solutions for your patients or cochlear.com/compatibility for all your compatibility questions.