You may have heard about our new Nucleus® Profile™ Plus Series Cochlear Implant's thin design, unrivaled reliability and easier access to MRI¹…but let's get technical!
How does the Profile Plus Implant's design work?
Based upon the design of our Profile Series, the Profile Plus offers a range of features that may be beneficial to your patients.
Slim and smooth external geometry
The Profile Plus maintains the Profile Series' slim design that follows the natural curvature of the head, which may result in less surgery time and an improved aesthetic outcome.
Its smooth external geometry minimizes biofilm formation.² These biofilm resistance properties  are the same as found on the Profile Series.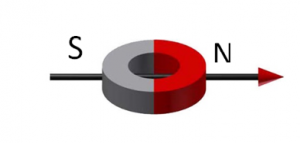 The implant's diametrically polarized magnet rotates and aligns with the magnetic field of the MRI machine, reducing the torque experienced by the implant, which contrasts axial magnets.
How can I identify the Profile Plus compared to other implants?
Compared to other products in the Profile Series, the Profile Plus includes a different magnet cassette shape. Please refer to the MRI Guidelines for further direction.¹
How will my patients benefit from the Profile Plus?
With the Profile Plus MRI at 1.5 and 3.0 Tesla is possible without magnet removal or head wrap, giving recipients easier access to MRI scans.¹
Easy-to-remove magnet cassette
If magnet removal is necessary to prevent distortion to a patient's MRI, the Profile Plus continues Cochlear's longstanding history of magnet removal. While magnet removal is not needed for most scans, Profile Plus is designed to provide options for personalized healthcare.
Although it's easy to remove, the magnet will not loosen or dislodge through normal use.
Tricks of the trade:
Magnet is easy to access without lifting the coil or excessive implant handling
No proprietary tools are needed – magnet removal can be completed using standard forceps
Removal requires only a small incision, which may reduce the risk of pain and infection
Compatibility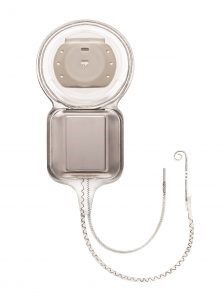 The Profile Plus continues to offer patients choice for comfort and wear-ability with compatibility to both the Nucleus 7 and Kanso® sound processors.
Note that because the magnet design is different to the one included in previous Cochlear Implant models (diametric vs. axial), the sound processor requires the appropriate compatible magnet. For daily use, a magnet designated with an (I) should be used for Profile Plus recipients.
Profile Plus is available in the following electrode array configurations: Slim Modiolar (CI632), Slim Straight (CI622) and Contour Advance (CI612).
To learn more about new Nucleus Profile Plus Implant, check out our press release and webinar.
References
MRI Guidelines D774756.
Data on file: Cochlear™ Nucleus® Profile™ Plus (CI600) Series Implant FAQ