We are excited to announce that Cochlear has received U.S. Food and Drug Administration (FDA) approval of the new Cochlear™ Nucleus® Profile™ Plus Series Cochlear Implant and an expansion of the Nucleus 7 Sound Processor's built-in connectivity featuring direct streaming with compatible Android™ smartphones.*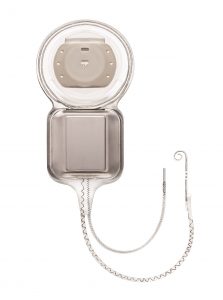 Nucleus Profile Plus Implant: 3T MRI without magnet removal or head wrap
With the Nucleus Profile Plus Implant, cochlear implant recipients have access to 3.0 and 1.5 Tesla (T) MRI scans without the need for internal magnet removal or use of a head wrap.1 The new implant is built upon Cochlear's Nucleus Profile Series Implant, which features an accessible magnet if removal is ever required. In the event of future changes in MRI technology or if image artifact reduction is needed, the easy-to-remove magnet is designed for lifetime access to MRI according to a recipient's healthcare needs.
Continuing our proven track record of reliability, the Nucleus Profile Plus Implant will maintain the unrivaled cochlear implant reliability record of the Profile Implant and of the Cochlear Nucleus implant portfolio2-4. The Nucleus Profile Plus Implant also features a thin receiver design5, providing cochlear implant recipients the potential for improved comfort and cosmetic outcomes. To ensure your preference of devices goes uninterrupted, the Profile Plus series platform will include the Slim Modiolar (CI632), Slim Straight (CI622) and Contour Advance (CI612) electrode arrays.
Live webinars are available
For a more in-depth review of Profile Plus features as well as surgical and clinical considerations, join us for a live webinar, 'Introduction to the new Nucleus Profile Plus: Surgical and Audiological Consideration'.
Register here for any of the following options:
Monday, June 24 @ 12pm EDT
Monday, June 24 @ 5pm EDT
Tuesday, June 25 @ 8am EDT
When to expect availability of the new implant
The Nucleus Profile Plus Series Cochlear Implant is expected to be commercially available later this month. For surgeries that are currently scheduled in July and beyond, Cochlear is now taking orders for new systems with the Profile Plus, with an anticipated shipment date near the end of June.
Programming a patient with Profile Plus in Custom Sound
In order to program patients with the Nucleus Profile Plus implant, you will need to input the Authorization Key enabling access to this new implant in Custom Sound 5.1. To obtain the Key please reach out to your local Cochlear Americas representative or access instructions in the "Software Support" resource section of myCochlear Clinic.
Nucleus 7: Connect without Compromise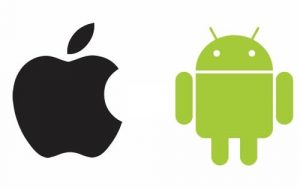 Cochlear is the first cochlear implant manufacturer to enable access of direct audio streaming from Android devices to Nucleus 7 sound processors without any intermediary devices or attachments. This feature will allow Nucleus 7 recipients the ability to connect to compatible Apple® and Android devices without compromising on size, weight6 or battery life7 of the sound processor.**
When to expect availability of expanded connectivity features
The Nucleus 7 Sound Processor expanded connectivity features will be commercially available this fall across the U.S. and Canada through a simple firmware update.
Accessing expanded connectivity with Custom Sound
Cochlear recipients with the Nucleus 7 Sound Processor and a compatible Android™ device will be able stream audio directly to their Nucleus processor without the need for the Cochlear Phone Clip. A firmware update to the processor is required (done via Custom Sound 5.2 later this fall) along with a future update to the Nucleus® Smart App and the Android™ 10.0 (Q) operating system on compatible Android™ devices.**
We are excited to deliver these updates to our customers in the coming weeks and months, and to further strengthen our portfolio of reliable and innovative products designed to ensure access to a lifetime of hearing for our recipients.
For more information on the new Nucleus Profile Plus Implant, please check out our press release and register for one of the live webinars scheduled for next week!
References
MRI Guidelines D774756.
Cochlear Nucleus Implant Reliability Report. Volume 17 | December 2018. D1593476. Cochlear Ltd; 2019.
Hearing Implant Reliability Reporting | MED-EL [Internet]. Medel.com. 2018 [cited 06May2019]. Available from: https://www.medel.com/hearing-solutions/cochlear-implants/reliability
2018 Global Implant Reliability Report. 027-N025-02. Advanced Bionics AG and affiliates. 2019.
Data on File: Internal Specifications
Cochlear Limited. D1190805. CP1000 Processor Size Comparison. 2019, Apr; Data on file.
Cochlear Limited. D1140877. Battery Life and Power Consumption Comparison between CP1000, CP900 Series and CP810 Sound Processors. 2017, Sept; Data on file.
* Access to direct Android streaming between the Nucleus 7 Sound Processor and a compatible Android phone is dependent upon Android phone manufacturers implementing Google's Audio Streaming for Hearing Aids (ASHA) protocol into future operating system updates for their handsets.
** The Cochlear Nucleus Smart App is available on App Store and Google Play. For complete smartphone and app compatibility information, please visit www.cochlear.com/compatibility as it becomes available. For more detailed information on the portfolio of Cochlear Nucleus Implants' MRI compatibility, visit www.cochlear.com/US/MRI.
© Cochlear Limited 2019. All rights reserved. Hear now. And always and other trademarks and registered trademarks are the property of Cochlear Limited or Cochlear Bone Anchored Solutions AB. The names of actual companies and products mentioned herein may be the trademarks of their respective owners. Apple, the Apple logo, Made for iPad logo, Made for iPhone logo, Made for iPod logo, iPhone, iPad Pro, iPad Air, iPad mini, iPad and iPod touch are trademarks of Apple Inc., registered in the U.S. and other countries. App Store is a service mark of Apple Inc., registered in the U.S. and other countries. Android is a trademark of Google LLC. Google Play and the Google Play logo are trademarks of Google LLC.
Please seek advice from your health professional about treatments for hearing loss. Outcomes may vary, and your health professional will advise you about the factors which could affect your outcome. Always read the instructions for use. Not all products are available in all countries. Please contact your local Cochlear representative for product information.