In the spring of this year, sixty-five otology and audiology professionals came together for Cochlear NEXT – a program focused on learning and discussion regarding Cochlear's CI532 Clinical Study and the respective implications of this emerging and impactful data.
Following up on our previous Cochlear NEXT summary regarding surgical outcomes of the CI532 Clinical Study, the following information reviews the primary talking points and output from the day's second topic – Clinical Care.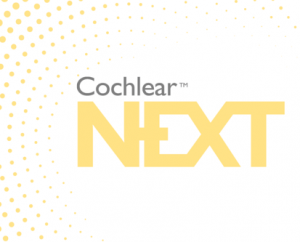 Clinical Outcomes of CI532 Clinical Study: A new clinical care approach
Presenters:
Megan Mears, AuD, Clinical Project Manager, Cochlear Americas
Camille Dunn, PhD, Audiologist and CI532 Study Investigator, University of Iowa
Allison Biever, AuD, Audiologist and CI532 Study Investigator, Rocky Mountain Ear Center
Terry Zwolan, PhD, Audiologist and CI532 Study Investigator, University of Michigan
The CI532 Clinical Study provides a wealth of evidence to support the evolving approach to clinical care – for both candidates and recipients. Beginning with an examination of the earliest stages of the patient journey, Cochlear NEXT participants engaged in a robust discussion regarding candidacy, and more specifically, barriers to CI access.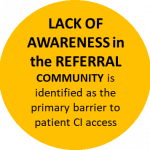 Simplifying CI candidacy evaluation
There are some generally accepted principles within the CI professional community – notably that a lack of understanding and awareness within the referral community limits the number of patients being formally evaluated for a cochlear implant. In fact, in a live poll, 64% of NEXT participants identified lack of awareness in the referral community as the primary barrier to patient CI access.
Not surprisingly, market data indicates that only 15% of cochlear implant candidates are referred by their general ENT for a CI evaluation1, while only 5% of eligible candidates are implanted2.
To address the awareness concern, a simplified test battery – supported by data from the CI532 Clinical Study, was presented for consideration and discussion. The proposed test battery includes 2 simple metrics – 70 dB PTA (.5, 1 and 2 kHz) and 50% aided speech scores, allowing for non-CI performing professionals to more easily and quickly identify patients to refer to a CI specialist for an evaluation.
The utility of testing hearing in noise as a candidacy measure was also a topic of engaged discussion – pointing to variability and central processing requirements as complicating factors. Based on CI532 study data, it was suggested that patient satisfaction measures (i.e. SSQ12) may more accurately reflect a candidate's real-world experience in noise and should therefore be considered as a standard CI candidacy evaluation tool.
Following the session, participants reported substantial change in their opinion on the importance of various metrics as a critical component of CI evaluation battery. Most notably, fewer surgeons and audiologists considered sentences in noise to be a vital evaluation metric, while more now consider patient satisfaction to be a key factor during CI evaluation. Feedback during the table discussions indicate that most attendees are very likely or somewhat likely to include SSQ12 in the future.
Enhancing the CI experience for recipients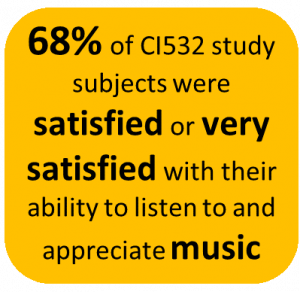 The session ended with a discussion on bimodal systems and accessory use – addressing key findings of the CI532 clinical study which demonstrated that 68% of study subjects were satisfied or very satisfied with their ability to listen to and appreciate music, with the vast majority of those using the direct streaming capability offered through their Nucleus 7 (N7) processor and compatible GN Resound hearing aid (note – all study participants were fitted with a ReSound hearing aid on the contralateral ear).
Post-event survey data illustrates a significant change in perception among NEXT participants regarding accessory use – with a dramatic increase in those that disagree or strongly disagree that more than 30% of CI recipients use accessories to enhance their listening ability. This allows the opportunity for additional patient counseling and education to promote the use of these impactful tools. Simplifying the accessories, education, guides, and automatic connectivity were key takeaways identified at most table discussions. Meanwhile, human connection and education, whether it be an audiologist, a Cochlear representative, office hours, or support groups, were listed as the most effective resources for counseling patients on accessories.
Summary
There appears to be broad consensus regarding the need for a simplified test battery to address concerns regarding awareness and access within the CI referral and patient communities. Further, incorporating more patient satisfaction and quality of life metrics within the CI evaluation toolbox may contribute to a more holistic assessment of candidacy and clinical outcomes following implantation.  Finally, data collected during the NEXT program indicates that key benefits obtained by regular bimodal and/or accessory use could be more effectively communicated to patients through various resources.
Check out our previous Cochlear NEXT blog post on CI532 surgical outcomes and don't miss the next installment: Hearing preservation and CI532 Clinical Study outcomes. Subscribe to our ProNews Blog using the panel to the left to ensure you receive new blog post notifications!
References
https://www.cochlear.com/intl/about/investor
Karson R. et al. PSB Market Research: Cochlear Brand Tracker. May 2017. Cochlear data on file.