Dr. Iliff shares expertise from his 25 years of audiology experience and discusses his five years working with Cochlear to integrate cochlear implants into his practice.
What initially drew you to the field of audiology?
My own experience with hearing loss drew me to audiology. I had chronic otitis media as a young child which eventually turned into a cholesteatoma in my right ear. I've had a radical mastoidectomy in my right ear and currently wear hearing aids bilaterally due to noise exposure as well. This has really taught me the importance of better hearing in my own life and I am passionate about helping others to improve their hearing as well.
Tell us about your practice.
Hearing Consultants of Colorado Springs is a private practice located in Colorado Springs, Colorado. We have been established since 1981 and have expanded our practice to include cochlear implants, bone conduction implants, tinnitus therapy hearing aids and other traditional diagnostic and rehabilitative audiology. Our focus is the patient experience and ensuring that we provide the best possible solutions.
What resources or services do you and your patients find most helpful during their cochlear implant journey and how has Cochlear provided support?
I think the most helpful resources have been the Cochlear consumer seminars and opportunities to connect patients with other CI recipients. Our patients have also enjoyed the recipient support resources that are available online and the excellent customer support.
Cochlear has provided a tremendous amount of support in regard to helping set up consumer seminar events, connecting us with employees and providing on-site training to ensure proficiency of our staff and MAPping of our patients.
How do you integrate hearing rehabilitation into your CI patients' post-operative therapy process?
Hearing rehabilitation is a vital part of our process, whether it be hearing aids or implantable solutions. We look at this ongoing process appointment-to-appointment and, as is typical with any hearing rehabilitation program, there must be flexibility in how each patient is approached. We certainly follow a protocol to ensure that we are doing the things necessary to provide a successful journey for the patient, however, we have learned that that protocol needs to be adapted at times as each patient's needs differ. One of the things that we are just now incorporating is a service plan to cover patient needs that may not be reimbursed by insurance. As a clinic we want to make sure that this process is beneficial for the patient and profitable for the clinic.
How did candidacy identification change once you integrated hearing implants into your practice?
Once we incorporated implantable solutions into our practice, Cochlear provided a tremendous amount of support in identifying candidates and how to search our database for candidates that we may have missed in the past. Once we understood who the best candidates were, we are able to work with our local surgeon and determine candidacy going forward. It is surprising how many people meet candidacy requirements!
What are the benefits of a bimodal hearing solution?
Certainly, the main benefit of a bimodal solution for the patient is a better overall experience in terms of listening and improved communicative effort. It also has provided us the ability to help the patient for a more well-rounded process and has improved profitability for the clinic.
What is most rewarding about working with cochlear implant recipients?
I think the most rewarding thing about working with cochlear implant recipients is the impact we can have on the recipient and their family's lives. We're improving their communication abilities and ultimately their relationships. Now we can help these individuals beyond hearing aid improvements, which has added value to what we can provide patients.
Do you have any advice for professionals who are learning to work with cochlear implants?
I would recommend patience during the process. However, it is a very rewarding part of being an audiologist as we always need to be learning and expanding our scope, which is vital to our growth in the profession.
Discuss the advantages of networking with other healthcare professionals in the community to offer empowering hearing solutions.
The ability to network with other healthcare professionals in our community and to offer a full range of solutions for our mutual patients has had a significant impact on our relationships and how they view us in the healthcare model. They know that their patients are taken care of no matter which solution is recommended.
What is the turning point to successfully guiding an implant candidate to becoming a recipient?
I believe the most important thing in guiding somebody into becoming a successful recipient is truly having their best interests in mind by giving them all of the options, and ensuring that suggesting cochlear implantation truly is the best option for them. Also, one needs to be upfront and honest with how this process unfolds and how there is no perfect solution, but there is a perfect solution for the them.
How do you position cochlear implants and bone conduction solutions in your practice?
Cochlear implants and bone conduction solutions are positioned as available solutions when hearing aids just aren't enough. We've been able to make these implantable solutions a profitable part of our practice, so we do not shy away from offering them to patients. This helps us be unbiased in our approach and truly choose the best option for patients.
Has your image as provider changed in the general healthcare space in your area?
I believe what has changed with our image, or a better way to say it is our scope, is the fact that our community now views us as a more well-rounded practice and a one-stop shop in terms of pursuing better hearing. We have any and all options available for our patients and this helps our referring providers know it will be a positive experience for their patients.
For more information, subscribe to Cochlear ProNews.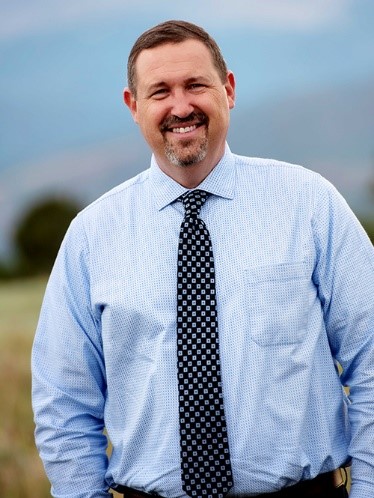 Dr. Iliff received his Doctor of Audiology degree from the Arizona School of Health Sciences in Mesa. Before receiving his doctorate, he attended the University of Redlands in Redlands, CA for a Bachelor of Arts in Communicative Disorders and received a Master's Degree in Communicative Disorders from San Diego State University. He is board-certified by the American Board of Audiology, holds a Certificate of Clinical Competence in Audiology from the American Speech—Language—Hearing Association, and is licensed by the State of Colorado as a dispensing audiologist. Dr. Iliff is a member of the American Academy of Audiology, Academy of Doctors of Audiology, and Colorado Academy of Audiology, where he has previously served as the board's president and vice president of education. 
This reflects the views of Dr. Iliff.