By Natasha McDougald, Product Manager, Bimodal and Hybrid Hearing
Discussions around the importance of acoustic input from both ears in individuals with hearing loss started as a key discussion with Schroers and team in 1985.1 Since then, research has occurred in both the acoustic and electric (cochlear implant) arena, with recent articles discussing electric and acoustic hearing contributing to the bimodal condition.
Dr. Jennifer Schumacher, audiologist with GN Hearing, recently authored a white paper supporting the benefits of bimodal hearing. She highlights key benefits of patients in the bimodal condition in the everyday listening environment, and speaks to recent research showing speech understanding improvements with the addition of a hearing aid when compared to using a cochlear implant alone in both quiet and noisy environments.2-4
Real-world benefit was not just limited to speech performance outcomes, but also improvements in rated satisfaction with sound quality and spatial perception.5 These outcomes parallel the results in Cochlear's Multicenter Study featuring the Slim Modiolar electrode, where patients experienced a 40 percentage point gain in CNC words in quiet and a 24 percentage point improvement in noise.6
Additionally, subjects in the Cochlear study demonstrated an improvement in reported satisfaction with their hearing performance. Pre-operatively, only 9% of subjects reported satisfaction using bilateral hearing aids. Post-operatively, 95% of subjects reported satisfaction in their overall listening ability while wearing a bimodal solution in a device use questionnaire.6
Speech Understanding with Cochlear Implant and Hearing Aid (N=94)
**p = < 0.001

Moreover, while some patients fit bimodally will see benefit, the amount varies from person to person, and others may be appropriately suited for bilateral cochlear implants. Factors that may affect this outcome include a consistent practice of fitting the other ear acoustically for unilateral cochlear implant recipients, and the amount of hearing benefit gained from the acoustic input.
Schumacher mentions that participants at the New York University School of Medicine study by Neuman et al. in 2017 were more likely to discontinue hearing aid use when they had poorer mid-to high-frequency hearing loss in the non-implanted ear and no significant increase in speech understanding with addition of the hearing aid. She postulates beyond the factors discussed that optimal fitting of the hearing aid may assist in success with bimodal hearing.7
The author introduces the Smart Hearing Alliance, a collaboration between Cochlear and ReSound that aims to develop hearing solutions that meet the advanced innovation needs of both patients and professionals. Cochlear and ReSound have released an updated fitting flow with simple steps designed to maximize audibility, incorporating loudness balancing driven by conversational speech, and supports selection by the hearing healthcare provider of various fitting rationales including the ReSound proprietary Audiogram+. Instruction is also provided to enable direct wireless streaming and assist in wireless accessory setup.
The Smart Hearing Alliance's implementation of connectivity allows patients to take advantage of direct streaming to both ears from compatible smartphones. Further, use of wireless accessories has been confirmed by independent studies increase a bimodal patient's speech understanding via mobile phone and to supply signal-to-noise ratio improvements, which could aid speech understanding in noisy environments. 8-9
The new ReSound ENZO Q™ behind-the-ear hearing aid for severe-to-profound hearing losses may be uniquely suited to the needs of a bimodal patients. It offers an upgraded chip allowing direct connectivity to compatible Apple® or Android™ smartphones* and has an IP rating standard of 68 and completely nanocoated to assist in resistance to moisture and to increase durability. To provide high quality amplification of the wide range of everyday sounds, the ReSound ENZO Q 98 model features an increased input dynamic range extending to 113 dB SPL as well as 145 SPL peak output. Bimodal patients who want to travel less, or are served by a separate cochlear implant audiologist and HCP, can use the ReSound Smart 3DTM app on their compatible smartphones to take advantage of ReSound Assist Live for live synchronous support or remote hearing aid fine-tuning requests via the asynchronous ReSound Assist feature. These types of remote features may be especially useful for patients and their clinicians when navigating this new patient care paradigm.
To stay up to date on the latest industry topics, subscribe to Cochlear ProNews and read the article now.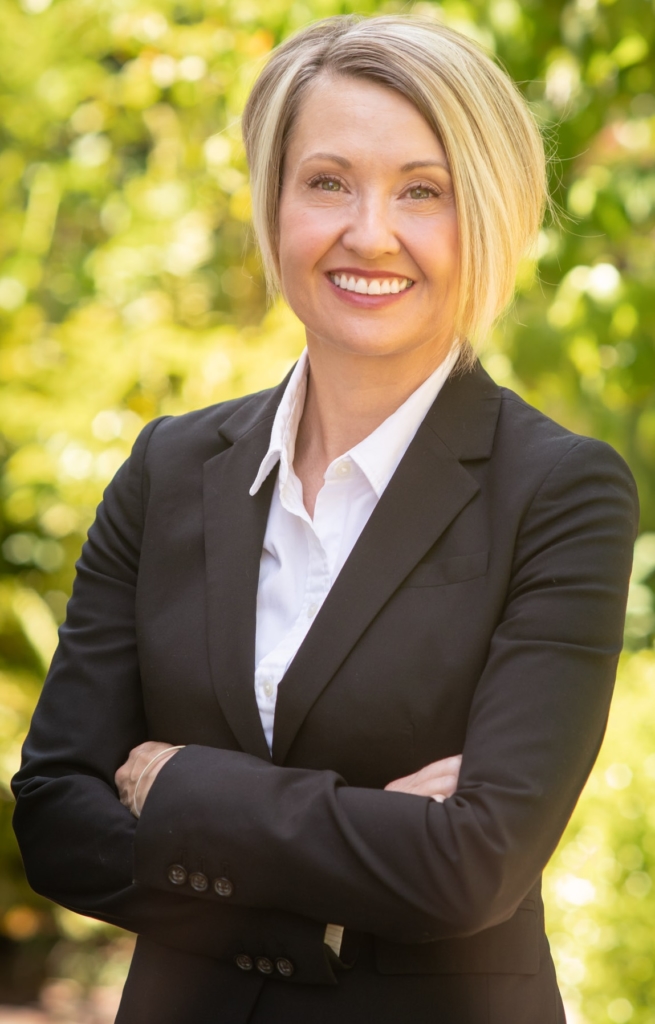 About the author: Natasha has worked at Cochlear Americas for almost 9 years partnering with clinicians and surgeons at the University of Miami, UCSF, Stanford, UC Davis and UCSF Benioff Children's Hospital of Oakland to bring cochlear implants to pediatric and adult patients. Extremely passionate, Natasha is professionally and personally invested in the implantable hearing industry and strives to forward the cause of those affected by hearing loss.
References:
Schroers, K.K & Olsen, W.O. (1985). Comparison of Monaural and Binaural Hearing Aid Use on a Trial Period Basis. Ear and Hearing, 6(4), 198-202
Potts LG, Skinner MW, Litovsky RA, Strube MJ, Kuk F. Recognition and localization of speech by adult cochlear implant recipients wearing a digital hearing aid in the nonimplanted ear (bimodal hearing). Journal of the American Academy of Audiology. 2009;20(6):353-73.
Ching TY, Incerti P, Hill M. Binaural benefits for adults who use hearing aids and cochlear implants in opposite ears. Ear and Hearing. 2004;25(1):9-21.
Ching TY, Van Wanrooy E, Dillon H. Binaural-bimodal fitting or bilateral implantation for managing severe to profound deafness: A review. Trends in Amplification. 2007;11(3):161-92.
Schafer EC, Amlani AM, Paiva D, Nozari L, Verret S. A meta-analysis to compare speech recognition in noise with bilateral cochlear implants and bimodal stimulation. International Journal of Audiology. 2011;50(12):871-80.
Clinical Evaluation of the Cochlear Nucleus CI532 Cochlear Implants in Adults Investigator Meeting. 2019 Apr.
Neuman AC, Waltzman SB, Shapiro WH, Neukam JD, Zeman AM, Svirsky MA. Self-reported usage, functional benefit, and audiologic characteristics of cochlear implant patients who use a contralateral hearing aid. Trends in Hearing. 2017;21:1-14.
Wolfe J, Morais M, Schafer E. Speech recognition of bimodal cochlear implant recipients using a wireless audio streaming accessory for the telephone. Otology & Neurotology. 2016;37(2):20-5.
Vroegop JL, Dingemanse JG, Homans NC, Goedegebure A. Evaluation of a wireless remote microphone in bimodal cochlear implant recipients. International Journal of Audiology. 2017;56(9):643-9.
The Cochlear Nucleus 7 Sound Processor is compatible with iPhone, iPad and iPod touch. Apple, the Apple logo, FaceTime, Made for iPad logo, Made for iPhone logo, Made for iPod logo, iPhone, iPad Pro, iPad Air, iPad mini, iPad and iPod touch are trademarks of Apple Inc., registered in the U.S. and other countries.
The Cochlear Nucleus Smart App is available on App Store and Google Play. For complete smartphone compatibility information, please visit www.cochlear.com/compatibility.
App Store is a service mark of Apple Inc., registered in the U.S. and other countries.
Android and Google Play are registered trademarks of Google Inc.
The Android robot is reproduced or modified from work created and shared by Google and used according to terms described in the Creative Commons 3.0 Attribution License.