By Kathryn Tribulski, AuD
Why those with hearing loss can be left behind in the video game world
Below is a timeline of world events that led to a realization that as providers, we can do so much more in terms of access for our patients:
● March 11th, 2020 the World Health Organization (WHO) declares COVID-19 a global pandemic
● March 13th, 2020 COVID-19 is declared a National Emergency
● March 19th, 2020 the first state orders a stay at home order[i]
● March 20th, 2020 Animal Crossing New Horizons from Nintendo has its world-wide
release[ii]
● March 24th, 2020 Kat Tribulski, AuD, tries desperately to find a Nintendo Switch™…. but there is nothing in a 100-mile radius.
In 2020, many like myself searched for the latest and greatest in escapism through video games. But those with hearing loss, particularly cochlear implant users, seemed to be left behind. With the world locked down, many turned to technology as a social outlet in addition to a form of escapism. It was at this point I realized how many of my patients were at yet another deficit with their devices. Hearing loss professionals are often asked to educate device users on integrating technology with phones/tablets and it's time that we expand this to video game systems.
The psychosocial benefits of video games have been debated; however, recent studies show that video games do not cause harm in terms of psychosocial development.[iii] The unfortunate truth is that those with hearing loss are not granted the same access to this form of escapism and outlet for socialization – video games currently have rating systems including the rating "E for everyone", which isn't necessarily true.
In an article from October 2020, Melanie Ashford shares, "Unlike many other gamers, I am immediately at a disadvantage," citing footstep noise, bonus level/item noises and chat functions without captions, therefore limiting access to some with hearing loss. It seems that even with the increased technological innovation such as the Nucleus® 7 iPhone compatibility and Bluetooth® streaming capability, there is still more work to be done.
While I don't personally have hearing loss, I approached my own video game experience and started to specifically look to see how my cochlear implant patients could access all the auditory functions some games have to offer. In many single player games remote technology like a TV Streamer or a Mini Microphone 2+ allow for auditory access; however, that access can be dependent on the patient's access to and understanding based on their MAPping and rehabilitation model.
As video games become even more engrained in our culture, all ages of users should have some equity in terms of ability to play. In a recent Captel blog post from December 2021, hearing loss friendly adjustments to game development were shared including touch feedback (vibratory control features), visual cues, dialogue to background noise adjustment options, subtitles and captioning as some integration options to allow access.[iv] The industry is changing and trying to address these issues; for example in a June 2020 article to The Verge, lead game designer for The Last of Us Part II Emilia Schatz is quoted as stating, "accessibility for us is about removing barriers that are keeping players from completing a game. It's not about dumbing down a game or making a game easy. What do our players need in order to play the game in parity with everyone else?".[v] This game won 43 of the 94 nominations for game awards, so the disability access did not seem to negatively impact its reception – if anything it helped.
Video games are quickly becoming engrained into our culture and research has shown that they are tools used by a variety of generations for connection and growth.[vi] As the world continues to change, those with hearing loss shouldn't be left behind and it's our duty as hearing loss professionals to embrace those changes and assist, advocate and educate so that they are not.
Read this Cochlear ProNews article to read more from professionals on increasing access for those with hearing loss.
---
[i] Staff A. A Timeline of COVID-19 Developments in 2020. AJMC. https://www.ajmc.com/view/a-timeline-of-covid19-developments-in-2020. Published 2022. Accessed May 1, 2022.
[ii] Pearce K, Yip J, Lee J et al. Families Playing Animal Crossing Together: Coping With Video Games During the COVID-19 Pandemic. Games Cult. 2021:155541202110561. doi:10.1177/15554120211056125 and Donald P. Bellisario College of Communications at Penn State. Bellisario.psu.edu. https://www.bellisario.psu.edu/medialab/research-article/animal-crossing-usage-during-the-covid-19-pandemic1. Published 2022. Accessed May 1, 2022.
[iii] Lobel A, Engels R, Stone L, Burk W, Granic I. Video Gaming and Children's Psychosocial Wellbeing: A Longitudinal Study. J Youth Adolesc. 2017;46(4):884-897. doi:10.1007/s10964-017-0646-z
[iv] Hearing Loss Accessibility Features in Video Games. CapTel. https://www.captel.com/2021/12/hearing-loss-accessibility-features-in-video-games/#:~:text=One%20of%20the%20most%20common%20hearing%20loss%20accessibility,well%20they%20are%20subtitled%20%28among%20other%20accessibility%20questions%29. Published 2022. Accessed May 1, 2022.
[v] The Last of Us Part II isn't just Naughty Dog's most ambitious game — it's the most accessible, too. The Verge. https://www.theverge.com/21274923/the-last-of-us-part-2-accessibility-features-naughty-dog-interview-ps4. Published 2022. Accessed May 1, 2022.https://www.theverge.com/21274923/the-last-of-us-part-2-accessibility-features-naughty-dog-interview-ps4
[vi] Marston H, Kowert R. What role can videogames play in the COVID-19 pandemic?. Emerald Open Research. 2020;2:34. doi:10.35241/emeraldopenres.13727.1
The Bluetooth® word mark and logos are registered trademarks owned by Bluetooth SIG, Inc. and any use of such marks by Cochlear is under license.
For compatibility information visit www.cochlear.com/compatibility
About the author: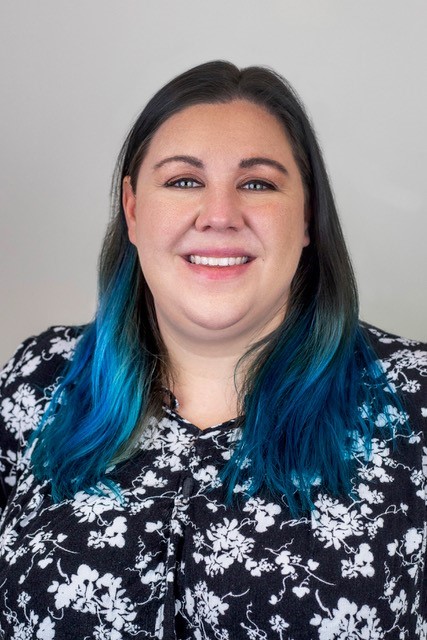 Dr. Kat Tribulski is the Cochlear Implant Coordinator at Nemours Children's Health in Orlando, FL. In addition to her role as implant coordinator she is a full-time pediatric audiologist at Nemour's. Prior to working at Nemour's Dr. Tribulski was the Pediatric Cochlear Implant director and Tufts Medical Center and Tufts Children's Hospital in Boston, MA. She is currently a member of the ASHA and the ACIA. Dr. Tribulski earned her doctorate in Audiology at Salus University in 2016. She completed her externship at Eastern Virginia Medical School and The Children's Hospital of the King's Daughter in Norfolk, VA with a focus on cochlear implants. In her free time she enjoys video games, board games and her dog Lilly.