Regina Presley,Senior Cochlear Implant Audiologist at the Presbyterian Board of Governors Cochlear Implant Center of Excellence in the Greater Baltimore Medical Center (GBMC), encourages change toward virtual patient care through her recent Remote Check experience.
GBMC is participating in the Controlled Market Release of Remote Check which received expedited FDA clearance in April 2020. Remote Check will be commercially released later this year.
What initially drew you to field of audiology and working with hearing implants?
As part of a high school off-campus placement, I was placed with a speech language pathologist who had a full caseload of children with hearing impairment. I quickly learned that audiology was a better fit for me. I had an opportunity to work in the field of pediatric audiology for several years early in my career before transitioning to serving all ages as part of an ENT practice. Approximately 20 years ago, the hospital our practice was affiliated with contacted us to develop a cochlear implant program in order to offer the continuum of care from childhood through seniors.
What Cochlear resources or services do you and your patients find most helpful during their cochlear implant journey?
Cochlear offers a plethora of educational opportunities for both our staff and our patients. Outside of direct patient support from our Cochlear team, the website and YouTube videos offer additional educational opportunities to support patients along their entire cochlear implant journey. Therapy materials also enhance patients' aural rehabilitative process for those who cannot attend rehabilitative services or as a supplement to those that are receiving rehabilitation from our center.
Friendly user manuals, online videos and Smart Apps further empower patients to have autonomy through troubleshooting help, tracking use, finding processors and accessing accessories independently. Cochlear Link has been an extremely valuable tool that improves our clinic efficiency and offers seamless service in a timely manner. Lastly, Remote Check allows both the recipient and provider the opportunity to troubleshoot, monitor and manage patients' care in the comfort of their own homes.
How has the current global environment changed the way you deliver care?
The global environmental change has "encouraged" us to step out of a box we knew we already needed to leave. As we all examine our programs, I am sure we can all agree that our pre-COVID and current models are not sustainable if we want to grow our practices and meet the needs of the many individuals who could benefit from implantable technology. For example, we cannot continue to bring in new patients and manage our existing ones well with the time, space and staff that we have. We need to continue to shape our protocol and streamline our service without sacrificing quality care.
We also know that we need to implant our adult patients sooner to reduce the cognitive impact of hearing loss. This means that we will be serving younger adult recipients who have both work and life demands that make follow-up more challenging. We have children who need to be in the classroom. We need to be able to more effectively troubleshoot patient needs without taking a tremendous amount of non-billable time to rectify. Wouldn't it be great to be able to have a greater reach to areas that do not have care available? This is what will drive the needed change and improve the way we deliver care.
How will telehealth change the clinical care landscape?
We have a great deal of work to do in order for telehealth to be successfully used as part of our clinical care. First, we need to recognize its value and determine how to engage patients in this valuable service. We need to determine where it best fits into our individual practices, allowing for efficiency for both the provider and the patient. We will need to focus on documenting our telehealth services regardless of coding. This is how we will gain support from payers to recognize audiologists as telehealth providers. We will need to consider exploring fee for service options to ensure that our valuable services are reimbursed. It will certainly take thoughtful planning and effort, but it will be required to meet the needs of our changing healthcare landscape.
Tell us about your early experiences using Remote Check.
My clinic was excited to offer Remote Check to our patients not only during the time of limited service, but as a part of our standard protocol. Like all new products, we have been learning how to best utilize Remote Check, figure out who it is appropriate for and how can we use the tool to its fullest potential.
Remote Check has proven to be an extremely versatile tool. Since the audiologist has the opportunity to design the specific test battery for the recipient, it has become a multi-purpose tool for our clinic. It has allowed us to complete various assessments remotely including: checking magnet sites for those with discomfort, tracking datalogging for patients with concerns of compliance, troubleshooting patients experiencing difficulty, identifying solutions for accessory use as identified by questionnaire responses and providing standard monitoring/follow-up in the comfort of patients' homes.
How will this service benefit both patients and professionals?
Currently, we have been able to service patients who would have had to wait due to COVID restrictions, which will be very beneficial to reduce our expected backlog as we return to business. Patients have responded positively to this service, stating that it provided them with confidence and peace of mind. From a clinical perspective, the use of Remote Check will reduce time for in-office appointments, allow prompt service to patients, increase opportunity to see new patients, assist in improving service to those patients lost to follow-up and increase our potential for additional revenue by creating the opportunity for our clinic to serve patients who are at a distance.
Patient benefits include reduction in appointment wait time, reduction in missed time from work/school/travel, less lodging accommodations, seamless services provided at their convenience, easy-to-use systems and peace of mind at their fingertips.
What is your favorite Remote Check feature?
I appreciate the ability to design the appropriate test battery to the patient based on their needs. This versatility allows for me to implement the use of the tool in a variety of ways that not only improves patient service, but improves our clinic's efficiency. It's fantastic that all of this has been developed into a user-friendly tool for both the audiologist and the patient.
How do you see Remote Check integrating into your practice long-term?
For patients with access, our clinic will be using it as a standard troubleshooting tool, as a monitoring tool for those children who may be challenging to get into the office and as a standard annual management tool. By obtaining baseline data during the first year of cochlear implant use, Remote Check will allow for annual monitoring, requiring patients to only schedule an office visit as needed. Attrition studies have shown us that we, along with many other centers begin to see a decline in follow-up appointments after the first year. Remote Check will serve as a way to continue to monitor those patients to ensure optimal care while still allowing for growth as we market to new patients.
What Remote Check learnings would you like to share with other professionals?
Below are some early learnings about Remote Check thus far:
Try not to be too selective regarding the patients you offer this technology. We have found some seniors who were interested and enlisted family or facility staff to assist them.
Recognize that while Remote Check is only available for Apple® devices at the moment, Android™ patients may have an iPad® and are eager to use Remote Check.
Remember that some patients can use a family member's smartphone for completion of their assessment as long as they login to the Nucleus® Smart App with their Cochlear account.
Look at your practice protocol and thoughtfully determine how and when you could consistently implement the tool to address challenges you face within your practice.
Devise a clinic message that represents the beliefs of your CI team regarding the value of Remote Check, and determine how and when you will introduce this to new and existing patients.
Begin conversations with coding/reimbursement and compliance staff at your facility. They will be instrumental in helping implement a fee for service option appropriate for your region. I recognize that this is a difficult topic in need of further discussion. I encourage you to remember that as professionals, we need to recognize the value of our service. In doing so, we will be able to work toward strong, more efficient, sustainable programs.
About Remote Check
Remote Check is designed to be a convenient, at-home testing tool that allows Cochlear recipients with a Cochlear™ Nucleus® 7 Sound Processor to complete a series of hearing tests from their compatible iOS device using the Nucleus Smart App.* Results are then sent remotely to the recipient's clinic for review by their clinician. The clinician can review the results by logging into their myCochlear Clinic professional portal, where they can access a comprehensive overview of their patient's hearing health. Remote Check is designed to provide a snapshot of a patient's hearing health so a clinician can quickly determine whether a patient is progressing well, or whether further clinical intervention is required.**
For more information on services and telehealth solutions, subscribe to Cochlear ProNews.
About the author: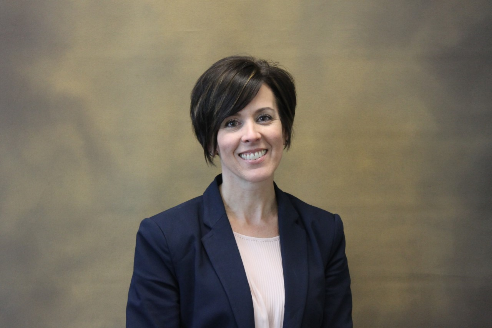 Dr. Presley has been a practicing audiologist for 29 years. She has focused on cochlear implants for the last 20 years. Being a founding member of the Cochlear Implant Center at GBMC and the lead audiologist, her involvement has included program development, daily operations, budget, marketing, philanthropy, research and outreach in addition to direct patient care. Research focuses have included quality of life, hybrid technology, use of artificial intelligence in cochlear implantation and attrition. Moving forward, she will be focused on building previous research interests and how that knowledge can be used to establish a standard of care for service while improving efficiency to ensure optimal patient care.
This reflects the views of Dr. Presley.
The Cochlear Nucleus 7 Sound Processor is compatible with iPhone, iPad and iPod touch. Apple, the Apple logo, FaceTime, Made for iPad logo, Made for iPhone logo, Made for iPod logo, iPhone, iPad Pro, iPad Air, iPad mini, iPad and iPod touch are trademarks of Apple Inc., registered in the U.S. and other countries. The Cochlear Nucleus Smart App is available on App Store and Google Play. For complete smartphone compatibility information, please visit www.cochlear.com/compatibility.
App Store is a service mark of Apple Inc., registered in the U.S. and other countries.
Android and Google Play are registered trademarks of Google Inc.The Android robot is reproduced or modified from work created and shared by Google and used according to terms described in the Creative Commons 3.0 Attribution License.
* To use Remote Check, a patient requires: latest version of the Nucleus Smart App (Remote Check is part of this App) running on a compatible Apple device (iPhone or iPod Touch); Nucleus 7 Sound Processors with implant models: CI24RE, CI512, CI513, CI522, CI532, CI612, CI622 and CI632; compatible firmware on the Nucleus 7 Sound Processor (4.1.3.3 or later). A clinician requires access to Cochlear's secure web-based myCochlear.com Professional Portal to access and review patient results. The recommended browser for accessing the Professional Portal is Google Chrome. A clinician also requires Custom Sound 5.1 or later software to upgrade the patient's firmware to enable access to Remote Check. For sound processor and app compatibility information, visit www.cochlear.com/compatibility.
** Remote Check does not replace clinical care and does not involve remote programming of the sound processor.