By guest author: Skylar Mason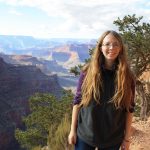 Many of your patients will be embarking on flights this holiday season—to visit family, attend a work function or take a vacation.
Their Cochlear™ technology can easily improve their travel experience. With the Mini Mic 2+ wireless accessory recipients can stream audio from the in-flight entertainment system directly to their sound processor(s).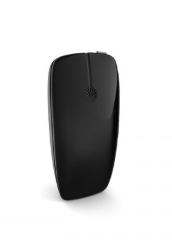 All they need is the line-in cable which is provided in the Mini Mic 2+ wireless accessory kit. Plug one end into the Mini Mic 2+ and the other end into the headphone jack of the entertainment system.
Turn on the Mini Mic 2+, make sure it is paired to the sound processor and they should be all set! (Learn how to pair Cochlear™ Nucleus® or Cochlear™ Baha® Device(s) with the Mini Mic 2+).
There are benefits to using the Mini Mic 2+'s streaming capabilities:
1) Better sound quality
The direct wireless connection between the Mini Mic 2+ and the sound processor is designed to allow for the clearest, loudest sound available.
2) It cuts out the sounds they don't want to hear
No one wants to board a nine-hour flight and realize there is a fussy infant in the seat right behind them. However, with their Cochlear sound processor and Mini Mic 2+, recipients can cut out all environmental sounds and stream music or TV shows instead.
While everyone else on the flight is plugging their ears and silently begging for the child to fall asleep, Cochlear recipients can listen to some peaceful songs or catch up on their favorite shows.
The Mini Mic 2+ wireless accessory can do more than just stream audio from the plane.
Check out a TECH talk from Pediatric Audiologist Kali Markle on how it can help your patients in the classroom and beyond.
About our guest author:
Skylar Mason is a journalism student, Baha recipient, and Anders Tjellström Scholarship winner. She is excited to join the team at Cochlear as an intern to tell the stories of other CI and Baha recipients! She attends the Walter Cronkite School of Journalism at Arizona State University.