Introducing Ally's Act, H.R. 5485
Interview with Melissa Tumblin, Founder and Executive Director of the Ear Community Organization
Cochlear: Who is Ally?
Melissa Tumblin: My daughter, Ally Tumblin, is a 10 year-old girl from Broomfield, CO who was born with microtia and aural atresia of her right ear. Ally wears a bone anchored hearing device to help restore her significant conductive hearing loss. She is now an advocate for the deaf/hard-of-hearing (D/HOH) community, especially for the microtia and atresia community.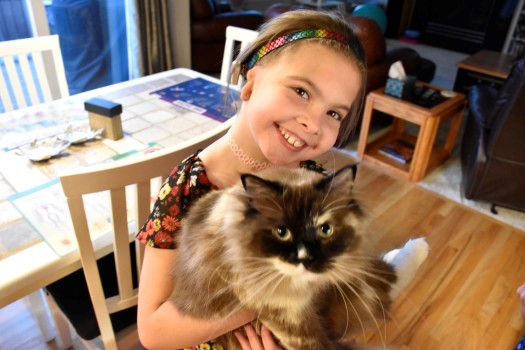 Wanting to advocate during Better Hearing and Speech Month in May 2019, she wrote to Congressman Joe Neguse (D-CO) asking for help and he responded! As a result, Congressman Neguse introduced Ally's Act, H.R.5485 honoring Ally and her advocacy to help others obtain hearing device insurance coverage for hearing implants through private insurers.
Cochlear: What is Ally's Act?
Melissa Tumblin: Ally's Act, H.R. 5485 is a bipartisan national bill that would ensure that private insurance companies provide coverage for hearing devices including osseointegrated hearing devices (OIDs) like bone anchored hearing aids and cochlear implants as well. Ally's Act is not a state-level bill, which means the legislation would help children and adults by ensuring that these hearing devices have coverage in every state, unlike the current situation where hearing device coverage varies from state to state. In fact, only half of our states have legislation in place to cover hearing aids. Even with this coverage in place, bone conduction hearing aids and cochlear implants are not always included in these coverage plans.
Once passed, Ally's Act may allow or enhance access to these important devices by covering:

1. A bone conduction hearing aid or cochlear implant
2. An upgrade replacement of these hearing devices every five years
3. Accessories including Soft Band headband, hard headband and adhesives
4. Repairs for these devices
5. One comprehensive hearing assessment per year
6. One preoperative assessment per year
7. Implantation surgery
8. Postoperative medical appointments for purposes of ensuring appropriate recovery from surgery
9. Postoperative audiological appointments for activation, fitting and programming
10. Aural rehabilitation services related to the use of this device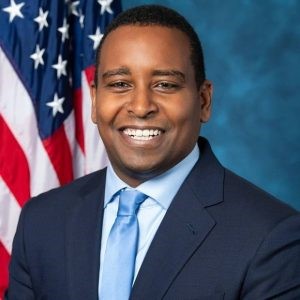 Congressman Neguse, who introduced H.R. 5485, states, "This bill would ensure that insurance coverage for hearing devices such as [hearing implants] be consistent and fair, to ensure every child can thrive and obtain the hearing healthcare they deserve." Ally's Act, H.R. 5485 would help these individuals obtain consistent hearing device coverage in every state through private insurers identified in the Affordable Care Act.


Cochlear: How do you wish to partner with professionals and how can they support Ally's Act?
Melissa Tumblin: Many medical professionals have encountered patients who have had claims denied by private insurance providers when trying to obtain hearing implants. These professionals now have the chance to take action – hearing health professionals such as ENTs/otolaryngologists, audiologists, speech and language pathologists, teachers of the D/HOH, school district educators and interpreters have the opportunity to write and call their local representatives about Ally's Act.
They can also reach out to their professional organizations to support this important piece of legislation. Lastly, these medical professionals and supporting organizations who have endorsed Ally's Act can also schedule appointments and speak with their local representatives in person to support passage of the legislation.


Cochlear: How could Ally's act impact the hearing industry as a whole?
Melissa Tumblin: Ally's Act helps raise awareness of implantable solutions and advocates for the insurance coverage needed to increase access to these devices. This impacts the accessibility of hearing implants in general.
Moreover, Ally's Act educates law makers about what is needed to improve hearing health care by hearing directly from medical professionals, the impacted families and adults who wear hearing implants. In fact, this could also educate the involved insurance companies. Ally's Act may even pave the way for better hearing health care bills down the road!
Cochlear: What do you need from the public to help get Ally's Act approved?
Melissa Tumblin: After introduction, this piece of legislation must pass through the House and the Senate and be signed by the President of the United States before becoming law. To aid this process, we must rely on the community to support this bill. I encourage anyone with a vested interest in healthcare to write to and call their local representatives, asking them to co-sponsor Ally's Act.
In addition, community members can write to the House Committee for Energy and Commerce and call the members who sit on this committee. If there is not a House member who sits on this committee representing your state, they can then write to and call Chairman Frank Pallone. Even though the act may need 290 co-sponsors, this number is not always the deciding factor that could help move this bill out of the House Committee. The quality of letters and calls, along with following up with the offices of the representatives that have been contacted make a difference.
To stay updated on the status of Ally's Act, H.R. 5485 please visit the Congressional website.

About Melissa Tumblin: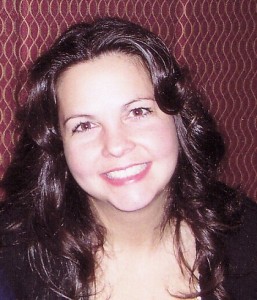 Melissa founded Ear Community ten years ago after her youngest daughter, Ally, was born. Ear Community is the first parent-driven nonprofit organization that directly helps children and adults who are born with microtia and aural atresia. It cultivates a community focused on education, awareness and support. Ear Community donates bone anchored hearing devices to individuals who have been denied coverage for these devices and awards college scholarships.
In the United States and Canada, the placement of a bone-anchored implant is contraindicated in children below the age of 5