Introducing the new Video-Based Aural Rehabilitation Guide: Enhancing Listening and Spoken Language in Children and Adults
Interview with Linda Daniel, Author, MS, MA, ABA/CCC-A
LSLS Cert. Auditory-Verbal Therapist, Director of HEAR In Dallas
October 2019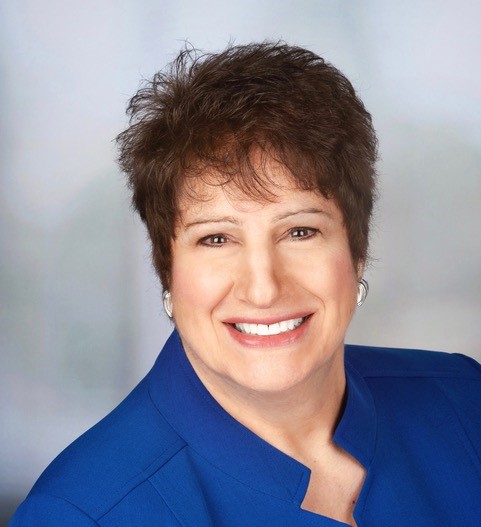 Cochlear: What can you tell us about your new book, Video-Based Aural Rehabilitation Guide: Enhancing Listening and Spoken Language in Children and Adults?
Linda Daniel: This is the first textbook of its kind because it includes over 200 captioned videos that illustrate important concepts and clinical practices pertaining to aural rehabilitation for individuals with hearing loss ranging from infants to older adults. This video-based textbook contains a vast amount of current information that is relevant to the education of undergraduate and graduate students; practicing professionals in audiology, speech-language pathology and education of children who are deaf or hard of hearing; and families who have a person with hearing loss.
Due to the multifaceted aspects aural rehabilitation and the diverse professionals involved in the field, disciplines covered in the book and videos include medicine, human development, audiology, speech-language pathology, cognition, psychology, counseling and education. Current theories and research in best practices in audiology, speech pathology, medicine, and counseling are integrated throughout every chapter. The framework of the book highlights interprofessional collaboration for fostering optimal communication skills and enhanced quality of life for persons with hearing loss.
Cochlear: How do the 200 videos enhance the learning experience? Can you tell us about their creation?
Linda Daniel: Just as in the presentations I gave over my 45-year career, the videos make the information in the textbook immediately applicable to the practice of aural rehabilitation with persons of all ages. The videos feature diverse professionals such as otologists, audiologists, speech-language pathologists, Listening and Spoken Language Specialists, educators, administrators, communication partners and even family members as well. They provide the viewer a host of perspectives from professionals and family members from the time of diagnosis of hearing loss through the process of aural rehabilitation in multiple settings. With captions, the videos are accessible to people with all levels of hearing. In this age of multimedia instruction and learning, those who use this book will gain both academic knowledge and clinical management information simultaneously.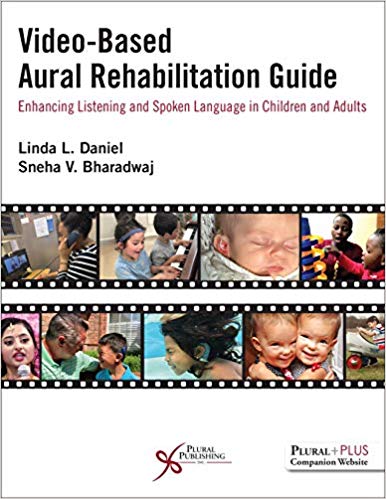 Cochlear: How does this book advocate for aural rehabilitation requirements across the hearing and speech professions?
Linda Daniel: Chapter 1 brings to light the bodies of knowledge that are requisite for the AR practitioner to acquire and integrate into practice. Chapters 2-4 focus on the function of and candidacy for hearing aids, cochlear implants and the auditory brainstem implant to assist person's with hearing loss access the acoustic signal of spoken language. Chapters 5-10 present practical perspectives for facilitating listening and spoken language for young children, options for children with complex factors, fundamentals of assessment, educational supports, pre and post-linguistically deafened adults, counseling, quality of life and advocacy.
Cochlear: Who can benefit from this book?
Linda Daniel: By thoughtful design, this book is highly applicable and useful for otologists, audiologists, speech-language pathologists, teachers in regular education and education of the deaf and hard of hearing and families that have a loved one with hearing loss. We intended for it to be valuable for students, professionals and families who want to improve the lives of children and adults with hearing loss.
Cochlear: What topics are covered?
Linda Daniel: Due to the complexity of the field of aural rehabilitation and the heterogeneous population of children and adults with hearing loss, the topics and concepts illustrated in the videos are vast. In addition to information applicable to persons with hearing loss, the topics are presented within the context of family members and communication partners. Chapter titles include:
Overview of Aural Rehabilitation
Hearing Aids and Hearing Assistive Technology Systems
Cochlear Implants for Children and Adults with Hearing Loss
Auditory Brainstem Implants for Children and Adults with Hearing Loss
Intervention After Early Identification of Hearing loss: Listening and Spoken Language Approach
Factors Affecting Intervention and Outcomes of Children with Hearing Loss
Educational Supports for Students with Hearing Loss: Primary through Post-Secondary Settings
Aural Rehabilitation for Adults with Hearing Loss
Fundamentals of Assessing Communication Skills in Children and Adults with Hearing Loss
Quality of Life, Counseling, and Advocacy for Children and Adults with Hearing Loss
Cochlear: What inspired the creation of your book? Did your background play a role?
Linda Daniel: I've always been intrigued by how a person could have an idea, produce sound with their mouth, then another person could hear the talker's idea. I knew my calling was to "teach deaf children to talk," as I had announced to my mom when I was 4 years old. My path led me to study with founders of the LSL field (called Acoupedics and Auditory-Oral in the 1970's)–Doreen Pollack, Marian Ernst, and Daniel Ling. After having a life-changing experience observing these masters, I began giving presentations and showing the videos of the children from my practice at professional conferences. I learned so much by observing my mentors as they worked with children with hearing loss, I knew that videos would be an incredible supplement to a book.
I wanted to disseminate much of what I've learned in my 45-year career. When I met Sneha Bhardwaj, Ph.D., at my poster session at the 2009 American Academy of Audiology (AAA) convention in Dallas, the seeds for this book began to germinate. Knowing her position as a university instructor and her interest in aural rehabilitation, I invited her to observe sessions of Auditory-Verbal Therapy in my practice. After she heard the children speak and demonstrate their listening, language, and cognitive skills, we were convinced that we had to produce a video-based textbook for university students, practicing professionals and families. It took several years to coalesce, and here we are now publishing the first aural rehabilitation textbook with 200 captioned videos.
Cochlear: What excites you the most about this release?
Linda Daniel: The book reflects the personal nature of the aural rehabilitation. While it is a solid academic textbook, it is written with a personal tone, tying the information to practice. This approach weaves the academic information into aural rehabilitation services as the topics unfold through the chapters. There are box-inserts in every chapter to highlight experiences of children, adults, and family members to bring the text to life. Case presentations, with videos, are included at the end of every chapter to give an in-dept look at key concepts of the chapter in a true patient story.
Video-Based Aural Rehabilitation Guide: Enhancing Listening and Spoken Language in Children and Adults, L Daniel and S Bharadwaj, Plural Publishing, San Diego, CA. 2021, release date October 18, 2019.