Updated January 2022
This Q&A with Dr. Matt Carlson, Neurotologist and Professor of Otolaryngology, explores the content and impact of Headmirror and the new mobile app as well.
What is Headmirror?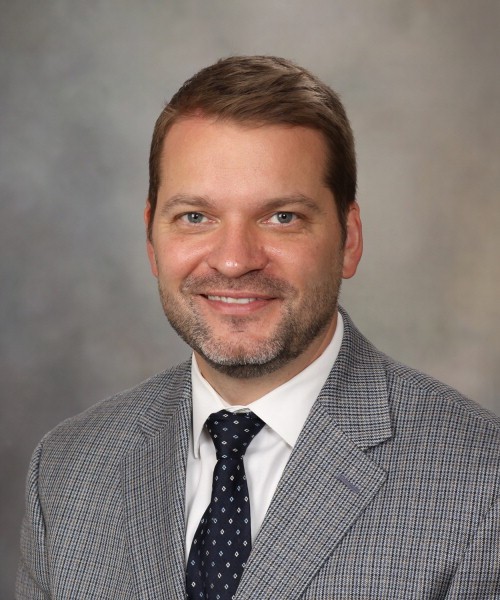 Headmirror is an independent open-access website dedicated to the production and dissemination of high-quality educational content for otolaryngology residents, staff, interested medical students and also affiliated specialties including audiology. Currently, the site has a core team of approximately 30 otolaryngology residents and staff from many centers across the U.S. who contribute on a regular basis, and several hundred less common contributors from the U.S. and internationally.
Our vision is to create a high-quality resource that is freely available to trainees in the U.S. and globally, including developing countries, where such resources may be limited. The irony of the current education delivery model is that the best resources are often hidden behind a firewall or subscription, and the end users who will benefit most often do not have the financial means to access such content.
What is the new OtoRecall app?
OtoRecall is a free, spaced repetition-based, active recall flashcard app designed to optimize learning and retention for trainees in the field of Otolaryngology–Head and Neck Surgery and overlapping specialties. With thousands of cards covering every subspecialty within ENT, the app aims to provide a high-yield, easily accessible but equally comprehensive resource for trainees amidst a busy schedule.
What inspired you to create Headmirror?
The surgical specialty of otolaryngology is relatively small when compared to internal medicine, general surgery or other more broad areas of medicine. Because of this, medical students may not become exposed to this specialty until later in training, which is unfortunate. Furthermore, otolaryngology remains one of the more competitive specialties to match into, and thus, early exposure and planning can improve match success. One of the main goals of the site is then to enhance early visibility of the specialty and to attract the "best and the brightest" applicants to our field.
Otolarynology is a tremendous specialty with incredible breadth, encompassing seven distinct subspecialties that collectively care for men and women, and infants to nonagenarians – as we say, from dura to pleura (and sometimes intradural as well). Also, because we are a relatively small specialty, educational resources within our field are less developed than other larger counterparts. We saw an opportunity to develop new content according to perceived educational gaps, and also to organize and pull together existing content from other resources that people may not know about. I have to say, Headmirror has been one of the most fun, exciting and rewarding projects I have ever been a part of. I love our team the collective enthusiasm and energy for education everyone radiates.
Who visits Headmirror?
We've received over one million page hits to-date from viewers worldwide. We receive from between 200 to 400 unique viewers daily and have approximately 6,000 regular subscribers to our podcast "ENT in a Nutshell." At the end of 2021, we registered about 12,000 unique visitors per month, a 50% year over year increase. We believe that most of our viewers are residents, interested medical studies and otolaryngology staff; however, we have received a number of emails from providers of related fields, including audiology, neurology, neurosurgery, primary care doctors, emergency medicine physicians and even industry partners.
There is a wide variety of content on the Headmirror website. Which section(s) do your visitors find most valuable and why?
We have general content about the field of otolaryngology and also about all the different subspecialties. With regard to educational content, our main sections include:
A surgical video atlas containing high resolution, narrated surgical videos
A podcast that covers medical educational material, but also business of medicine topics
A 3D temporal bone atlas
A section that summarizes recent clinical guidelines
A survival guide providing concise information for on-call consults
Download the OtoRecall app and listen to Headmirror's ENT in a Nutshell podcast series here!