The Department of Health and Human Services (HHS) has announced the expiration of the Public Health Emergency (PHE) declaration for COVID-19 effective May 11, 2023. With this expiration, many waivers allowing for changes and flexibility in health care delivery during the pandemic would have ended, unless Congressional action changed or extended the rules and flexibility, as was the case with the Consolidated Appropriations Act which extended certain flexibilities. The Centers for Medicare and Medicaid services (CMS) issued specific guidance for providers on the various waivers, flexibilities, and transition through the PHE expiration, which can be accessed here.
Although HIPPA rules remained applicable during the PHE, HHS also allowed relaxed enforcement within certain contexts to support provider delivery of patient care. With the end of the PHE, the Office of Civil Rights at the HHS announced a 90-day transition period beginning May 12, 2023, for all providers to resume compliance under HIPAA rules when providing telehealth services. CMS also announced extended coverage of specific telehealth services across specific specialty providers through the end of 2024. While providers are encouraged to review the guidance on overall healthcare delivery in its entirety, Cochlear Americas is pleased to share an update on the related telehealth services extension beyond the PHE expiration.
HIPAA compliance and telehealth services:
The Office of Civil Rights (OCR) at the HHS has announced a 90-day transition period between May 12, 2023, and August 9, 2023, for covered health care providers to come into compliance with the HIPAA Rules with respect to their provision of telehealth. During this time, OCR will continue to exercise its enforcement discretion and will not impose penalties on covered health care providers for noncompliance with the HIPAA Rules that occurs in connection with the good faith provision of telehealth during the 90-calendar day transition period.
Please read Office of Civil Rights Confirms Resumption of HIPAA Enforcement published by ASHA for additional information and resources.
Medicare
The Consolidated Appropriations Act, 2023, extended many telehealth flexibilities through December 31, 2024, such as:
People with Medicare can access telehealth services in any geographic area in the United States, rather than only those in rural areas.
People with Medicare can stay in their homes for telehealth visits that Medicare pays for rather than traveling to a health care facility.
Certain telehealth visits can be delivered audio-only (such as a telephone) if someone is unable to use both audio and video, such as a smartphone or computer. 3
A complete list of covered telehealth services may be found here.
Cochlear implant programming services, reported with CPT® Codes 92601-92604, are included within the audiology code set under the CMS extension.
Medicaid
Each state determines coverage and administers benefits under the Medicaid program. With policies and guidelines determined by local government, some Medicaid programs allowed telehealth services prior to the emergency declaration. Since telehealth flexibilities under Medicaid programs are not tied to the end of the PHE, each state will then determine the potential adoption, continuation, or expansion of telehealth coverage for its members.
Private Health Insurance
While many commercial insurance plans adopted the flexibilities CMS allowed with telehealth services during the PHE, each individual plan will determine guidelines and policies for continuation of coverage moving forward. The plans establish coverage and may impose cost-sharing, prior authorization, restricted provider specialties, or other forms of management across remote care services. Providers and members are encouraged to contact payers directly to obtain specific information on the covered benefits available under an individual beneficiary's plan.
Audiology and Speech-Language Pathology Interstate Compact (ASLP-IC)
ASLP-IC is an interstate compact, a contractual, legislatively enacted agreement between states to facilitate the interstate practice of audiology and speech-language pathology. As of August 2022, the ASLP-IC has been enacted into law in 23 states and is expected to be operational this year. Once the compact is fully operational, licensed audiologists and speech-language pathologists will be able to apply for a privilege to practice in-person and through telehealth in ASLP-IC states. Communication, including license verification, will occur among participating states, though practice regulation will remain within the purview of each state. When operational, the compact will support providers seeking to offer audiology and speech-language pathology services to an increased number of patients needing care. Additional benefits of the compact include improved continuity of care, simplified pathways to navigate care, portability during travel, and options when travel for in-person case at a provider's location may be prohibitive to care.
Please visit the ASLP-IC Commission website for more information and updates. Providers may also view an interactive state map listing the current ASLP-IC member states.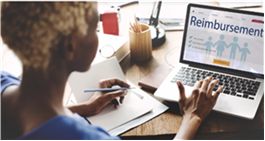 For more information on Advocacy and Policy, please contact your local Cochlear Americas Regional Reimbursement Manager. Access contact information and additional resources on the Reimbursement Resource HUB.
¹ US Department of Health and Human Services: http://www.hhs.gov/hipaa/for-professionals/faq/490/when-may-a-covered-health care-provider-disclose-protected-health-information-without-authorization/index.html
³ US Department of Health and Human Services: https://www.hhs.gov/hipaa/for-professionals/faq/490/when-may-a-covered-health-care-provider-disclose-protected-health-information-without-authorization/index.html#:~:text=would%20not%20apply.)-,A%20covered%20provider%20may%20share%20protected%20health%20information%20with%20a,subject%20to%20minimum%20necessary%20standards
³ Centers for Medicare and Medicaid Services: https://www.cms.gov/newsroom/fact-sheets/cms-waivers-flexibilities-and-transition-forward-covid-19-public-health-emergency
This material is intended for health professionals. If you are a consumer, please seek advice from your health professional about treatments for hearing loss. Outcomes may vary, and your health professional will advise you about the factors which could affect your outcome. Always read the instructions for use. Not all products are available in all countries. Please contact your local Cochlear representative for product information.
CPT and CPT material are copyrights of American Medical Association (AMA): CPT copyright 2023 American Medical Association, all rights reserved. CPT is a registered trademark of the American Medical Association. The information provided in this document is provided as guidelines only to address the unique nature of implantable hearing solutions technology. This information does not constitute reimbursement or legal advice. Cochlear Americas makes no representation or warranty regarding this information or its completeness, accuracy, fitness for any purpose, timeliness, or that following these guidelines will result in any form of coverage or reimbursement from any insurance company or federal health care program payer. The information presented herein is subject to change at any time. This information cannot and does not contemplate all situations that a health care professional may encounter.
To be sure that you have the most current and applicable information available for your unique circumstances, please consult your own experts and seek your own legal advice regarding your reimbursement and coding needs and the proper implementation of these guidelines. All products should be used according to their labeling. In all cases, services billed must be medically necessary, actually performed, and appropriately documented in the medical record.
The purpose of this document is to provide coding options for Cochlear Implants however, you should always check your payer for specific coding policies to ensure compliance.