By guest author: Rebecca Cale, AuD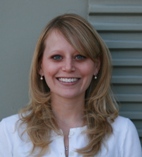 The Cochlear™ Wireless Programming Pod (WPP) offers an improved fitting experience helping you interact with your patients in a more natural and comfortable way while untethering your patient from your computer. Wireless programming is available for Nucleus® 5, Nucleus® 6, Kanso® and Nucleus® 7 Sound Processor using Custom Sound® 5.0.
To optimize your CI fitting experience:
Ensure your WPP is properly paired to your computer. This requires:

Bluetooth 4.0 as the minimum standard for the WPP. If your computer does not have built-in Bluetooth, or the current drivers installed for other hardware are not Bluetooth 4.0 use the Bluetooth Adapter from Cochlear.
During initial pairing, close Custom Sound. Good software practices encourage all software applications be closed during installation or Bluetooth pairing.

Prior to your fitting, determine which programming pods to use. Custom Sound® can only "see" two programming pods at a time. You may need to detach wired programming pods prior to pairing. If you have two wired pods connected to the programming computer and you would like to use a WPP, you will need to detach at least one of them prior to opening Custom Sound.
Always use a fully-charged, standard rechargeable battery to power the WPP. Do not use the patient's rechargeable battery as it may not be fully-charged and it may be depleted during the fitting session.
Ensure the WPP and computer are within 9 feet of each another with a clean line-of-sight between the two devices.
When you open Custom Sound, the WPP should be powered by the rechargeable battery first, then the sound processor connected to the powered WPP (in that order!). Ensure that the WPP and Sound Processor appear in the status bar of Custom Sound before proceeding with the programming session.
Never share WPPs between computers. If a WPP has previously been paired with another computer, you must "forget the device" in the Bluetooth pairing process prior to pairing with another computer. If you do not unpair the WPP from the previous computer, Custom Sound will continually search for the WPP each time the software is opened.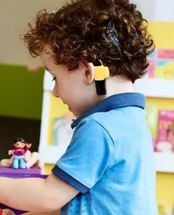 By using these steps, you can optimize your fitting experience with the Wireless Programming Pod, which provides a more convenient connection to your patient's sound processor.
Learn more about the Wireless Programming Pod.
About our guest author:
Rebecca Cale, AuD, is a Senior Clinical Technical Manager for Cochlear America. Rebecca joined Cochlear in March of 2012. In her current role, Rebecca is responsible for providing education and training to professionals working with cochlear implants, along with assisting in the clinical care of Cochlear Implant and Baha recipients. Rebecca received her Doctorate of Audiology from East Tennessee State University (ETSU). She currently resides in Reno, Nevada.
The Bluetooth® word mark and logos are registered trademarks owned by Bluetooth SIG, Inc. and any use of such marks by Cochlear is under license.