Cochlear is here for both you and your patients. That is why Cochlear offers a wide variety of services for professional partners including, myCochlear Clinic, Cochlear™ Link and ProCare. Each of these services are designed to help you and your clinic feel supported so you can do what you do best; take care of your patients.
myCochlear Clinic  is a secure portal providing personalized resources to support clinicians. This one-stop-shop allows secure access to patients' information, equipment, warranties and the ability to obtain service within this online site. myCochlear Clinic is a great resource for education, product information and marketing resources. Visit myCochlear Clinic today!
Cochlear Link is a secure, cloud-based service that connects your clinic and Cochlear's Hear Always program to significantly reduce your patient's time "off air" when they need a replacement processor. Cochlear Link reduces administrative time by providing automatic registrations and enhanced service directly to your patients so they get service faster. Join the cloud in three easy steps!
ProCare is a team of dedicated professionals working together to answer all of your service-related questions.To contact ProCare please call 1-877-883-3101 (and follow the prompts) or send an email to Procare@cochlear.com.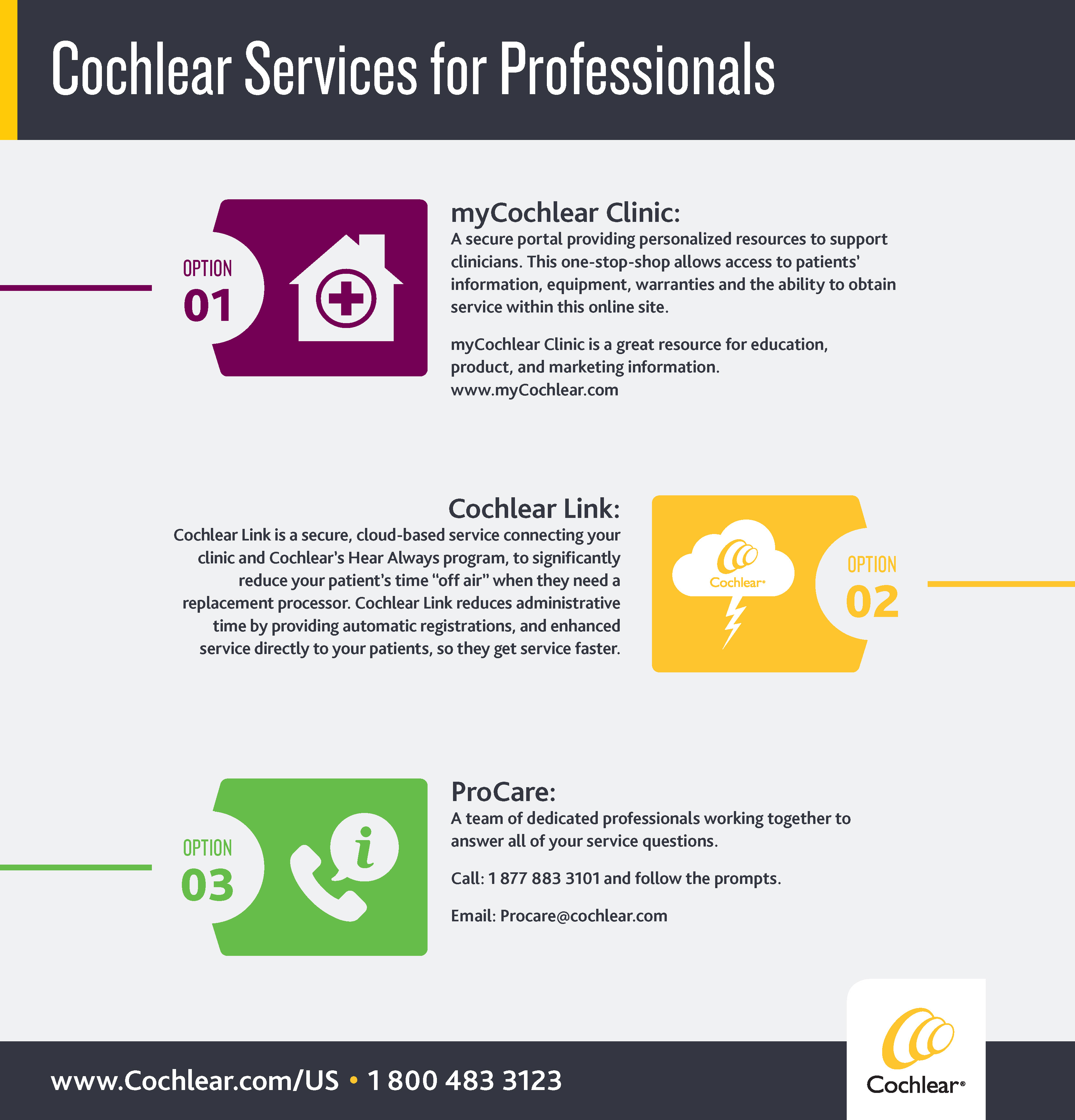 For more information about professional services, please use the resources mentioned above.