We are excited to announce that Cochlear has received the U.S. Food and Drug Administration's (FDA) approval of the new Cochlear™ Nucleus® Kanso® 2 off-the-ear Sound Processor (CP1150). We have also obtained approval to extend our Nucleus® 7 Sound Processor to Nucleus® 22 implant recipients and will be introducing our next generation CI fitting software, Custom Sound® Pro.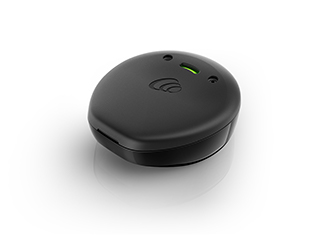 Kanso® 2: Smart has never been so simple.
Compatible with our Nucleus 24 Implant Series forward~, the Kanso® 2 Sound Processor combines the latest connectivity and proven hearing performance technology1-4 features of our Nucleus 7 Sound Processor in a small, all-in-one, off-the-ear design. The Kanso 2 Sound Processor also introduces a built-in rechargeable battery for all day hearing5*, direct streaming from compatible smartphones# and improved dust and water resistance for added peace of mind.+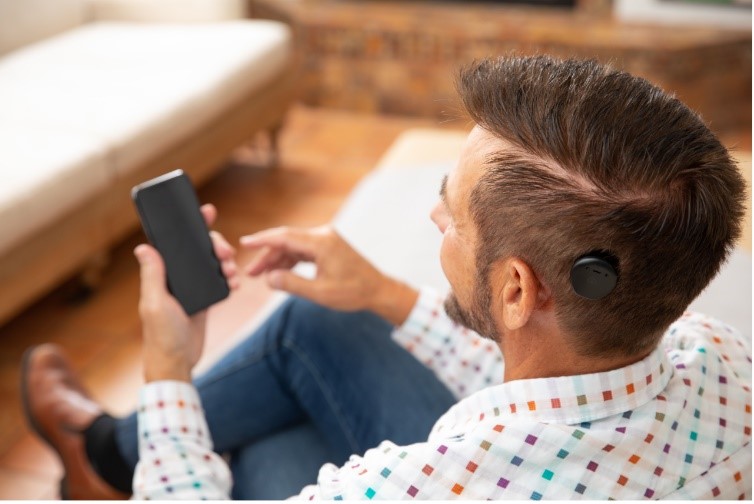 Nucleus® 7 for Nucleus® 22 implant recipients: Hearing has never been so smart.
Our Nucleus 22 implant recipients have been part of the Cochlear Family since 1982, and we are delighted to now offer the only behind-the-ear cochlear implant sound processor to offer direct streaming, connectivity and control from a compatible Apple® or Android™ device#. With this built-in connectivity, patients can answer their smartphone and enjoy direct connection in both ears,‡ conveniently control and monitor their sound processor, improve their hearing in noise6, and enjoy the peace of mind that comes from being able to locate their sound processor. All of this is available without additional attachments or additional intermediary devices.
Custom Sound® Pro: Designed by clinicians for clinicians.
Alongside these two product approvals, Cochlear is delighted to also introduce Custom Sound® Pro fitting software – our next generation of CI fitting software. With an intuitive new design layout and guided workflows, Custom Sound® Pro has been designed to enhance the fitting process for you and your patients, today and into the future. A new patient dashboard with integrated patient goals promotes additional patient engagement and facilitates more effective tracking of progress between appointments. Additionally, new adjustment screens help support clinical efficiencies while allowing you access to all the same power and flexibility that suits you.
Cochlear family commitment.
Cochlear is always considering the needs of our recipients. We also understand that when we introduce new sound processor technology, there are recently implanted Cochlear recipients who were unable to select this latest technology. As part of our Technology Exchange Program, newly implanted patients who have been activated from FDA approval date forward until the commercial release of the Kanso 2 sound processor are eligible to exchange one of their sound processors in the activation kit for the new Kanso 2 sound processor. If desired, eligible recipients will be able to begin processing this exchange at commercial launch.
For current Nucleus recipients who have recently qualified for an upgrade, Cochlear will be offering a 90-day return and exchange period on all upgrade orders based upon shipping date. Within this period, upgrades can be returned for full credit, or exchanged for another compatible sound processor. If you have current recipients who are interested in upgrading their Nucleus device, remember Cochlear is here to support them, and you. Directing recipients to Cochlear's Reimbursement and Insurance Support Center is one way to help alleviate some of the work for your staff. Our team of support specialists are here to support your patients through every step of their hearing journey.

Key Dates:
| | |
| --- | --- |
| July 6, 2020 Upgrade Pre-orders available | Cochlear will begin processing upgrade pre-orders for the Kanso 2 Sound Processor and Nucleus 7 Sound Processor for Nucleus 22 recipients |
| August 2020 Custom Sound Pro Software release | Custom Sound Pro fitting software is required and must be used to program these new sound processor innovations. To schedule a Software Support session, please book time here: https://calendly.com/cochlear-software-support/cs-software-support. |

What Should I Do Next?
Join us on Wednesday, July 8 at 5pm ET or Tuesday, July 14th at 12 pm ET for a live, in-depth introduction to our latest innovations! Watch the recording here.
Read the complete press release here!
Contact your local Cochlear representative for more information.
Thank you for helping our recipients Hear Now. and Always