In the spring of this year, sixty-five otology and audiology professionals came together for Cochlear NEXT – a program focused on learning and discussing Cochlear's CI532 Clinical Study and the respective implications of this emerging and impactful data.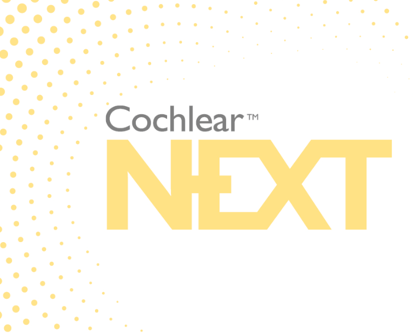 The following information reviews the primary talking points and output from the day's third and final topic of hearing preservation. You can also find available video recordings of Cochlear NEXT sessions on our YouTube channel.
Is Hearing Preservation Possible with CI532?
Presenters:
• Ryan Lopez, Group Product Leader, Nucleus® Cochlear™ Implants, Cochlear Americas
• Brian Kaplan, MD, Surgeon and Global Head of Clinical Innovation, Cochlear Americas
• David Kelsall, MD, Surgeon and CI532 Investigator, Rocky Mountain Ear Center
While not designed as a hearing preservation study, CI532 study data offers insights regarding the ability to preserve hearing using the CI532 Slim Modiolar electrode. But how is hearing preservation defined, and what other characteristics beyond electrode design play a role in patient outcomes in this regard?
During this session, NEXT participants were exposed to new, intriguing data that supports the use of CI532 in hearing preservation cases, while anecdotal discussion allowed surgeons to share their own experience preserving measurable hearing with this electrode.
Recent perspectives on hearing preservation vary in terms of how hearing preservation is defined – does hearing preservation refer to measurable hearing, or to functional hearing? Something aid-able? During a live poll, the audience overwhelmingly responded that 'Preserving functional hearing to improve outcomes' is the most appropriate description. Likewise, on pre and post-event surveys, the group overall agreed that functional hearing preservation should only be considered when a patient's pre-operative low-frequency pure tone average (PTA) is better than 65dB.
Building on the consensus of defining hearing preservation, the discussion moved into which electrode design factors impact preservation, and how the CI532 Slim Modiolar array compares versus previous generation perimodiolar and lateral wall arrays – dispelling a common misconception that the CI532 will not preserve residual hearing.
Electrode Design Factors for Preservation1

The ability of CI532 to preserve functional hearing (defined for this presentation as PTA ≤ 80dB at 250 Hz and 500 Hz) was illustrated by examining the published literature, the CI532 multi-center clinical study, and the experience at Rocky Mountain Ear Center (RMEC). Overall the three data sets produced highly consistent results across 215 patients total, with 34-40% maintaining PTA ≤ 80dB at initial activation2,3,4. Looking specifically at CI532 subjects and patients of RMEC, more than 70% of patients maintained measurable thresholds at initial activation 1,4 – this despite patients not being 'traditional' hearing preservation candidates.
Additional discussion centered around the divergent factors affecting hearing preservation and performance – whether biological, technological, or environmental. Leading into the discussion, participants had agreed (as measured on pre-event survey) that hearing preservation is NOT the factor that has the greatest impact on hearing performance. This perspective remained largely the same following the discussion and presentation.
Conclusion
Cochlear NEXT presented a unique opportunity to bring together diverse thought and experience to address common questions regarding hearing performance – what is the impact of placement on performance, are we implementing the correct clinical measures pre- and post-implantation, and is hearing preservation possible with the CI532 Slim Modiolar electrode?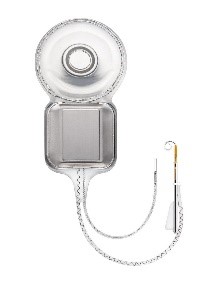 Learnings from Cochlear NEXT demonstrate that across the variability of patients we serve, biological factors are as important and impactful, if not more so, than the technology alone. Further, data collected prior to, during and after the program indicates that while there is some movement toward consensus on these issues, there will continue to be different perspectives among professionals across the continuum of care. However, that also provides opportunity for emerging insights, renewed debate, and evolving solutions to maximize patient outcomes and ensure access to a lifetime of hearing.
Check out our new YouTube playlist featuring video highlights of session topics including CI532 Study Surgical and Clinical Outcomes.

References
Sweeney A, Hunter J, Carlson M, Rivas A, Bennett M, Gifford R, Noble J, Haynes D, Labadie R, Wanna G. Durability of Hearing Preservation after Cochlear Implantation with Conventional-Length Electrodes and Scala Tympani Insertion. Otolaryngol Head Neck Surg. 2016 May;154(5):907-13. doi: 10.1177/0194599816630545. Epub 2016 Feb 23
Preliminary Data on File: US Multicenter CI532 Study. 2018.
Friedmann et al. Surgical Experience and Early Outcomes With a Slim Perimodiolar Electrode. NYU Cochlear Implant Center. Otology & Neurotology 2019
Data on file: Rocky Mountain Ear Center, 2019.