By guest author: Sarah Cherney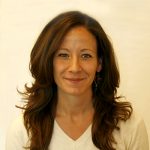 Cochlear™ Link is a Windows™ based application that is installed on your programming computer in the clinic (or on your network server). It is designed to connect your Cochlear database to the cloud. Cochlear Link then instantly and automatically sends registration data to the cloud when you activate new patient equipment.* This eliminates the need to enter serial numbers manually along with patient registration details during the initial activation appointment.
Once the patient's primary Nucleus® sound processor is programmed, the serial number and all accessories that shipped in the kit are automatically registered to the patient's account at that time. Any backup sound processors will need to be programmed separately for the registration of those devices to take place.
Since September 2015, Cochlear Link has been the force behind getting thousands of recipients back in sound faster than ever. Cochlear will no longer ask you to export and upload patient .cdx files – Cochlear Link does it automatically!
Cochlear Link is configured to find the patient's most recent MAP in the database in the event a service request is needed for that device, and Cochlear's Hear Always team will have instant access to the file. Instant access means more patients are back in sound faster than before.
This means fewer MAP request notifications, fewer emails from Cochlear, and more time back in your day!
Cochlear Link is available for all clinics with Cochlear Nucleus patients, internet access, and a Windows 7 operating system (2009) or newer. If you have not yet signed up, please take a moment to complete the Cochlear Link application here.
Completing the Cochlear Link application indicates your clinic is interested in moving forward with the software installation to enjoy the benefits described above. The Cochlear Link application is a series of yes and no questions and quick fill-in-the-blanks so that Cochlear can better assist in the planning, approvals, and installation process
Cochlear can then reach out to your IT and Legal contact(s) and answer any questions required prior to approval and installation.
Next Steps: Complete the quick Cochlear Link Application.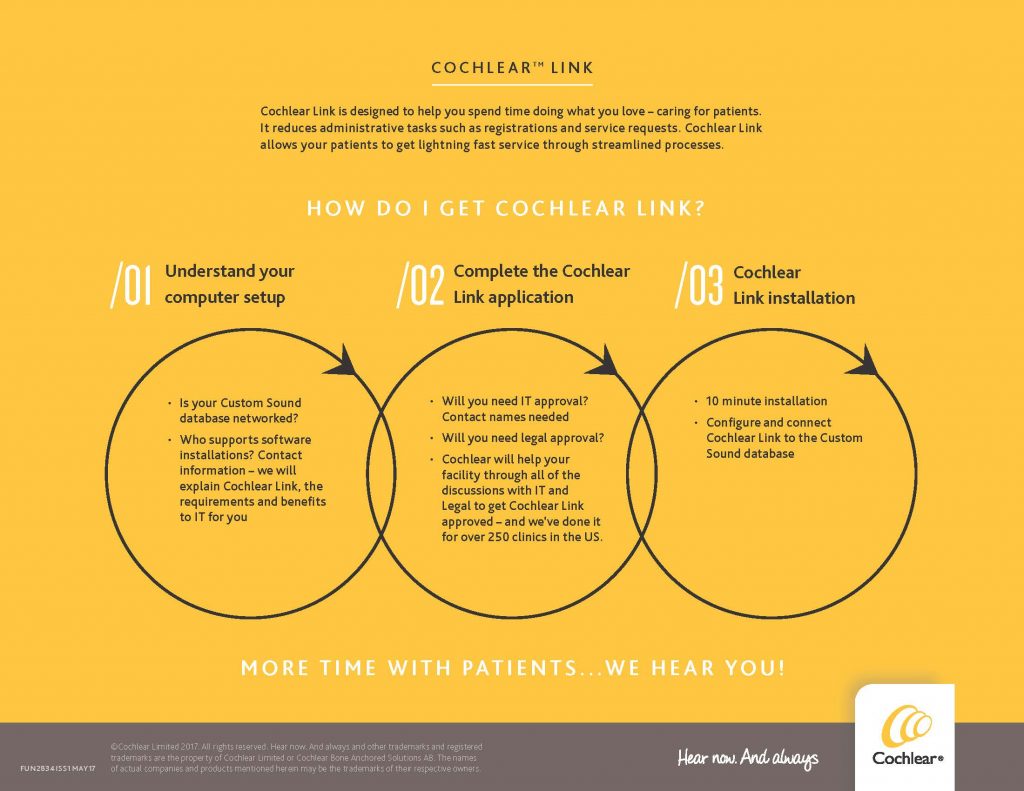 Please send any questions to CochlearLink@cochlear.com.

*Once the implant is registered.