Since its launch in October 2016, the Cochlear™ Nucleus® Kanso® (CP950) sound processor has provided recipients a smart, simple and discreet off-the-ear wearing solution with the robust features and the uncompromised hearing performance of our Nucleus 6 BTE processors (CP910 & CP920).
Kanso features dual-microphone technology and Cochlear's SmartSound® iQ preprocessing suite to improve hearing in all listening environments, as well as our True Wireless™ technology to allow simple yet powerful connection to a variety of speakers and sound sources.  To maximize Kanso performance, the following reminders about power optimization and optimal battery use are provided for clinicians to use for recipient programming and counseling.
________________________________________________________________________________________________
Power Optimization
Power optimization is a crucial step in the programming of Kanso recipients and should be performed at each appointment – or whenever MAPs are loaded onto the processor.  This process takes skin flap thickness, impedances and MAP parameters (rate, T/C levels, maxima) into account to ensure that all channels are within compliance for each MAP.  More practically for recipients, power optimization maximizes battery life for each program and provides an estimation of their expected minimum battery life.
Power optimization must be done with the Kanso on the recipient's head during the 'Write to Maps' process in Custom Sound® 4.4 to ensure accurate measurement of their power needs.  If this is not done, MAPs will be written with a default 100% manual power level; this is different than for CP910/920, CP810 and Nucleus® Freedom® processors, which default to 75% power level.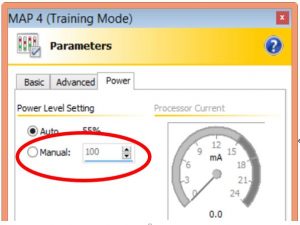 Not optimizing power level will result in significantly-reduced battery life and potential intermittencies, and no estimation of minimum expected battery life will be calculated.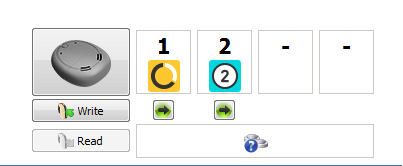 Once the MAPs have been successfully downloaded to the Kanso® while on the recipient's head, battery suitability and an estimation of expected battery life will be provided by Custom Sound®.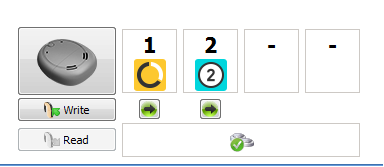 Click on the icon above to see battery life estimate.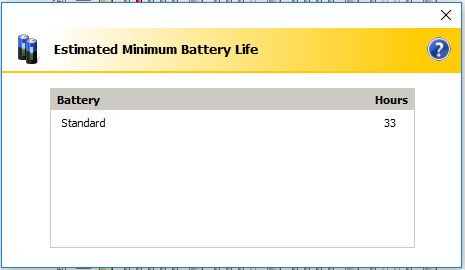 Use of Recommended Batteries
It is vitally important to use appropriate batteries with the Kanso.  The Kanso sound processor utilizes two high-power 675 (PR44) zinc air disposable batteries designed for cochlear implant use.  These batteries have additional capacity to allow for the higher power requirements needed to maintain the RF link between the Kanso and the implant.  Use of standard 675 hearing aid batteries will lead to vastly reduced battery life, intermittencies, or potentially an inability to power on the Kanso for more than a few seconds.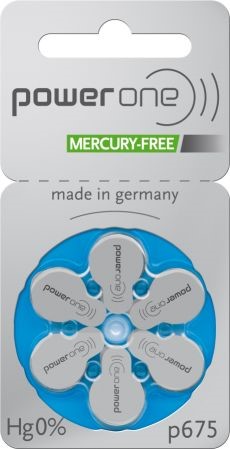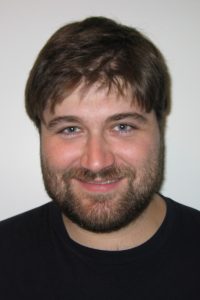 Dave Catlett, Au.D., CCC-A, FAAA, Regional Clinical Training Manager
Dave Catlett is a Regional Clinical Training Manager for Cochlear Americas covering the Southeast and Atlantic regions.  In this role, he provides clinical training and mentorship for Cochlear field staff as well as developing and presenting clinical trainings for Cochlear's professional partners.  He earned his Masters in Audiology at UNC Chapel Hill and his Au.D through the University of Florida.  Prior to joining Cochlear in 2005, David spent several years as a clinical audiologist at UNC's pediatric cochlear implant program.
©Cochlear Limited 2017. All rights reserved. Hear now. And always and other trademarks and registered trademarks are the property of Cochlear Limited or Cochlear Bone Anchored Solutions AB. The names of actual companies and products mentioned herein may be the trademarks of their respective owners.
The Kanso™ Sound Processor is water resistant to level IP54 of the International Standard IEC60529. The Kanso Sound Processor with the Aqua+ is water resistant to level IP68 of the International Standard when used with LR44 alkaline or nickel metal hydride disposable batteries.
SNR-WR, WNR and SCAN are approved for use with any recipient ages 6 years and older, who is able to: 1) complete objective speech perception testing in quiet and in noise in order to determine and document performance: and 2) report a preference for different program settings.