By guest author: Sarah Cherney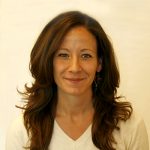 Since the launch of Cochlear Link in the fall of 2015, over 300 clinics have begun using the cloud-based service.
Cochlear Link automatically and securely registers patients' equipment directly from Custom Sound®. Additionally, if a patient calls Cochlear for service and requires a replacement sound processor, they will get their replacement the next business day. This means clinicians receive fewer emails requesting MAPs and patients get back on air faster.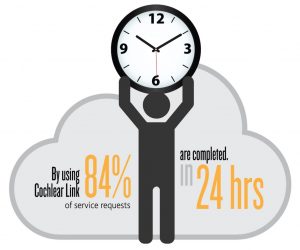 See what clinicians are saying about how service has changed for their clinic and their patients. The comments below from professionals regarding their experience with Cochlear Link over the past 2 years shine a light on the benefits it brings to the clinic.
"I work part time, so no one is waiting for me to send a CDX file etc.  The last session is immediately accessible to Cochlear to assist the patient with extremely fast turnaround.

Sometimes things are processed so quickly we don't even have enough time to call the patient back!"

-Dr. Merrisa E. Murtha, Au.D., CCC-A, Associates in Otolaryngology Head and Neck Surgery P.C., Worcester, MA

"By signing up for Cochlear Link, it has saved me a lot of time and improved my productivity. I am glad we have Cochlear Link, it makes me proud to work with Cochlear for this reason. It means faster turn around and good customer service.  It also means fewer unbillable hours for the audiologist."

-Joseph Dansie, Au.D., CCC-A/F-AAA/CISC, Peak ENT Associates, Provo, UT

"Cochlear Link has allowed for accessibility any time of the day, any day. It has allowed a reduction in delay of out-of-sound occurrence without interrupting clinic time and clinician focus. I absolutely spend less time addressing administrative tasks since Cochlear Link does some of them for me. "

-Julie Yeater, Au.D., CCC-A, Interim Manager of Audiology and Neurophysiology, Toledo Hospital, Promedica Health System, Toledo, OH

"Cochlear Link has been a huge time saver at Presbyterian Ear Institute.  Prior to Cochlear Link we would get several emails each week asking for MAP requests.  This would slow down clinic and cause the patient to be without sound until we were able to send the .CDX file to Cochlear. Now Cochlear is able to upload the patient's MAPs and send them a processor in a much shorter amount of time.  As a clinician, I don't get bogged down by emails and/or calls from Cochlear.

Cochlear Link has really allowed me to see more patients throughout the day and gives me time for other work that needs to be done."

-Christine Epstein, Au.D., CCC-A, Presbyterian Ear Institute, Albuquerque, NM
Learn more about Cochlear Link and how it can benefit your clinic today!
About our guest author:
Sarah Cherney is the Product Marketing Specialist for Cochlear's Clinical Care Team. Sarah joined Cochlear in June of 2013. In her current role, Sarah is responsible for onboarding clinics onto Cochlear Link, Cochlear's cloud-based service software. Please contact CochlearLink@cochlear.com for more information.