Guest author: Janet Clarke, Au.D.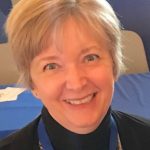 Power to the Pod!
The feedback from the 2017 Hear Your Way workshops was clear: when asked for your key takeaways, the words wireless and programming appeared often, as shown above in the above Word Cloud. We hope you have enjoyed incorporating the Wireless Programming Pods (WPPs) into your programming sessions. If you haven't yet started using the WPPs, below are some tips to help you get them set up. If you have used the WPPs, you may still find some of these tips useful.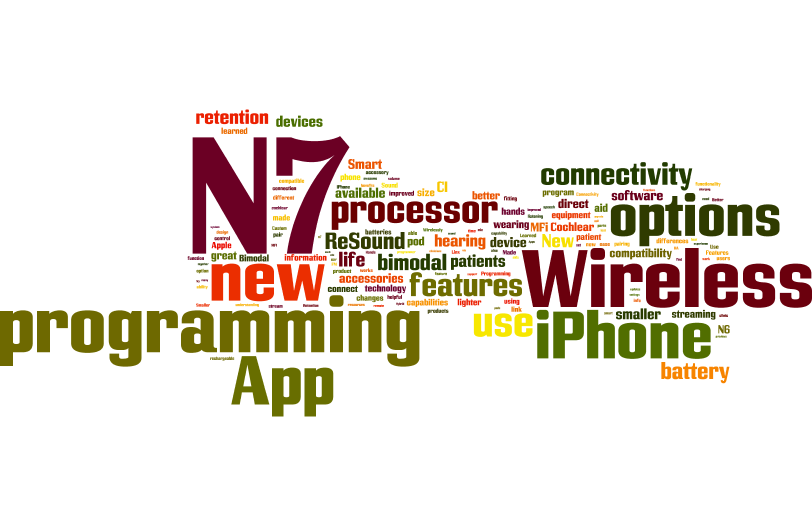 Designate one Cochlear™ Nucleus® Programming Kit to each computer. Do not move WPPs from computer to computer. If absolutely necessary to use a WPP on a different computer, you must first "forget the device" on the first computer to which the WPP was paired.
In the programming kit, you will find rechargeable batteries for the WPP for the Nucleus® 7 sound processor and for the WPP for the Nucleus® 5, 6 or Kanso® sound processor. Charge these two batteries using the USB charger from the programming kit and your clinic's charger, respectively.
If your computer has built-in Bluetooth®, we recommend disabling it, and using the Cochlear-provided Bluetooth USB 4.0 Adapter (Manufacturer: ORICO®). Plug the ORICO adapter into an available USB port. The ports toward the back of the computer have more power and are a better choice for the adapter. If you are using a USB hub, it must be an AC powered hub.

If you use a NOAHLink™, it will pair to the ORICO adapter – you will no longer need the EZURIO or LAIRD™ adapter that came with the NOAHLink. We recommend, therefore, removing the EZURIO or LAIRD and putting it away.
Close all open software applications, especially Custom Sound®.
If you have wired programming pods plugged in to your computer, unplug them, for now.
Find your computer's Bluetooth icon, right-click on it and choose Add a Device.
Choose one of the pods and its corresponding rechargeable battery. It's time to put power to the pod! Do NOT attach a sound processor at this time.

The blue LED on the WPP will flash slowly for up to three minutes while the device is being detected.
Place the WPP and battery on the table (do not hold them in your hand – doing so may interfere with connectivity during the pairing process).
Time is on your side! Wait until you see the Cochlear Wireless Pod detected on your screen, then add it.
When the blue LED flashes quickly for 10 seconds, pairing is complete.
Follow the steps in item 7 for the other WPP.
If you use a NOAHLink, Pair it using the NOAHLink Pairing Wizard
Open Custom Sound and wait for the WPP icon(s) to appear.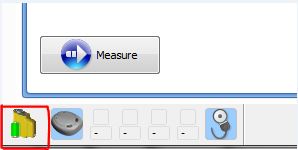 If you have a sound processor, connect it.

Note that when a sound processor firmware update is required, you may notice that the WPP and processor icons momentarily disappear. Do not disconnect and reconnect anything – time is on your side! In a few seconds, the icons will reappear and the connection will complete.
Note that Custom Sound can detect only two pods of any type at any given time. For example, it can detect two WPPs, one WPP and one wired pod, or two wired pods.
When you are finished programming using the WPP, disconnect the sound processor, then remove and recharge the rechargeable battery. Cochlear does not recommend use of the recipient's rechargeable battery, as it may be insufficiently charged, or become depleted during the programming session.
Please visit myCochlear™ Clinic, Resources section, Software Support for the Wireless Programming Pod User Guides, as well as a plethora of useful Software Support Documents.
About our guest author:
Dr. Clarke is a Professional Education Manager for Cochlear Americas.  She joined Cochlear in 1998 and has been in various Clinical or Learning roles throughout her career at Cochlear.
She has been an audiologist since 1992, working with cochlear implants since 1993 and Baha since Cochlear's acquisition of Entific in 2005. Prior to joining Cochlear, Janet worked at the University of Illinois at Chicago.
Janet has her AuD from the University of Florida, and did her undergraduate & graduate degrees at Purdue University.