Wednesday, Aug 1, 2018 at 12:00 pm EDT
Course: #31457
Level: Intermediate
1 Hour
One year after launching the Nucleus 7 Sound Processor, Cochlear has expanded the features available to recipients. Clinicians working with this device will learn about these new features in order to serve their current patient population; and counsel candidates considering cochlear implantation.
Presented by: Janet Clarke, Professional Education Manager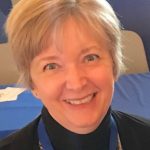 Dr. Clarke is a Professional Education Manager for Cochlear Americas. She joined Cochlear in 1998 and has been in various Clinical or Learning roles throughout her career at Cochlear.
She has been an audiologist since 1992, working with cochlear implants since 1993 and Baha since Cochlear's acquisition of Entific in 2005. Prior to joining Cochlear, Janet worked at the University of Illinois at Chicago.
Dr. Clarke has her Au.D. from the University of Florida, and did her undergraduate & graduate degrees at Purdue University.
Upcoming Live Webinars
Wed, Aug 1, 2018 at 12:00 pm EDT
CEUs/Hours Offered: AAA/0.1 Intermediate; ACAud/1.0; ASHA/0.1 Intermediate, Professional; BAA/1.0; CAA/1.0; IACET/0.1; IHS/1.0; Kansas, LTS-S0035/1.0; NZAS/1.0; SAC/1.0
Register for the course today!