Wednesday, September 19, 2018 at 12:00 pm EDT
Course: #31775
Level: Intermediate
1 Hour
Educational Audiologists are asked to work with a wide range of technologies in the classroom and technology for children with cochlear implants is changing fast. Please join us to review current Nucleus technology, discuss the selection and fitting of remote microphone technology for children with cochlear implants and hear about the unique connectivity available for today's Nucleus recipients.
Presented by: Amy Donaldson, Au.D., CCC-A, Regional Clinical Training Manager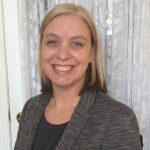 Amy Donaldson is an Audiologist and Professional Education Manager for Cochlear Americas. She received her Master's Degree in Audiology from the State University of New York at Buffalo and her AuD from the University of Florida. She was privileged to begin her career as a pediatric audiologist and gain extensive clinical experience in implantable hearing devices at the University of Michigan in Ann Arbor and at the Manchester Cochlear Implant Programme in the United Kingdom. After working for several years as an Educational Audiologist and Technical Support Audiologist in the hearing aid industry, she returned to hearing implants and Cochlear in 2011.
Upcoming Live Webinars
Wed, Sept. 19, 2018 at 12:00 pm EDT
CEUs/Hours Offered: AAA/0.1 Intermediate; ACAud/1.0; ASHA/0.1 Intermediate, Professional; BAA/1.0; CAA/1.0; IACET/0.1; IHS/1.0; Kansas, LTS-S0035/1.0; NZAS/1.0; SAC/1.0
Register for the course today!