By Wilder Roberts, Au.D., CCC-A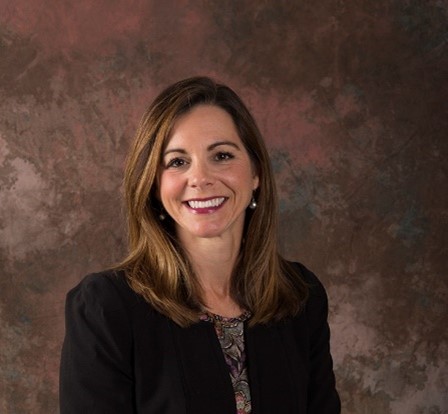 Background
Emerging clinicians need experience MAPping cochlear implants as much as they need experience programming and fitting hearing aids.This includes candidacy evaluations, pre-implant counseling, activations, MAPping appointments, counseling, rehabilitation and device pairing/accessory.
The average age of today's audiologist is 42 years, which means these audiologists did have cochlear implant classes in graduate school and have seen the evolution of cochlear implant technology. These audiologists might have been trained by the manufacturers at the manufacturer's facility or in regional training. Today's students are more savvy to technology and their courses in graduate school are more in depth.
The textbooks for teaching are also improved and the course objectives directly address ASHA Standards II-A (Foundations of Practice), II-B (Prevention & Screening), II-C (Audiologic Evaluation), II-D (Counseling), II-E (Audiologic Rehabilitation Across the Lifespan) and II-F (Pediatric Audiologic (Re)habilitation). Topics specifically addressing cochlear implants range from candidacy and outcomes, to coding strategies and programming. As with all AuD programs, course content provides the foundation and clinical opportunities provide the ability to apply course content and truly learn the software and live programming.
What opportunities are students seeking?
Students are requesting hands-on opportunities – they want to watch and observe initially and ask questions if needed. Students have a strong desire to learn, serve patients well and feel confident in services they are providing.
How can you involve students?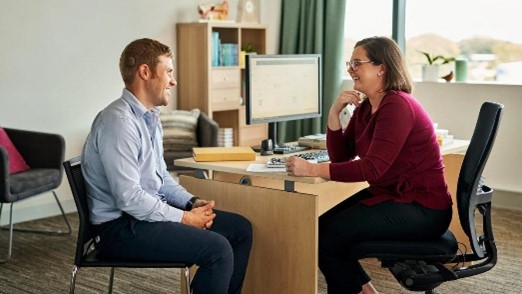 If you're not currently supervising any AuD doctoral students, I urge you to consider this! You have much to offer our budding colleagues. Obviously, the level of involvement will depend on the clinical experience your student has had. Feel free to ask them what they've seen, protocols with which they are familiar (they usually have copies of them) and their comfort level with cochlear implants in general.
Sample ways to include students:
Students are able to prepare equipment, check it in and get your supplies ready for an appointment.
Students are able to connect sound processors to cables or Wireless Programming Pods, open patient files in Custom Sound® Pro and follow a general MAPping flow. If the student is working in the software, you're able to counsel and guide both the patient and the student seamlessly. If there's time, allow them to practice in 'Training Mode'.
Students are great scribes, so if you're making MAPping changes, allow them to note this for you for easy reference and documentation.
Students can spend the time showing patients how to use their battery chargers, connect sound processors to smartphones, and how to connect to the Cochlear apps.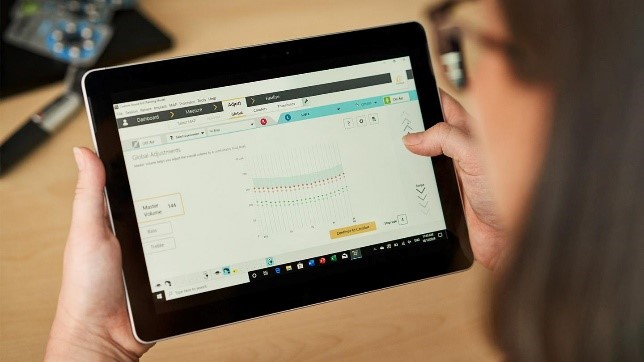 Resources
These tasks seem simple, but if we don't give students the opportunity to practice these skills, we can't expect them to be able to do this independently. Feel free to assign them tutorial videos prior to attempting these skills.
To assist with this, on the myCochlear website, under "CPN resources," there is a CPN Initial activation Checklist and the student can review this. You can choose which part the student can cover – start slow and then add to it.
If you do not use Cochlear Link, show students how to download MAPs or upload MAPs. Allow them to work with your clinic stock or better yet, have them organize and inventory your clinic stock to familiarize themselves with your system and identify parts of the sound processors.
The Bottom Line
University clinics offer background knowledge and some clinical experience. Off-campus preceptors are invaluable to the future of our profession in helping create colleagues who you are comfortable working with and referring patients. We have to pass the baton at some point, and we all want competent professionals serving our patients. Students can be an asset in your clinic and are eager to learn from your expertise.
To read more from peers, subscribe to Cochlear ProNews.
About the author: Dr. Wilder Roberts is an Assistant Professor and Cochlear Implant Program Director at the University of South Alabama in Mobile, AL. She received her undergraduate in Deaf Education at the University of Montevallo, her Master of Science in Audiology at the University of Montevallo and her doctorate in Audiology from the University of Florida. She has been working with cochlear implants for over 20 years in both pediatric and adult populations. She has training in Auditory-Verbal Techniques and is a state champion for Alabama in the American Cochlear Implant Alliance (ACIA). She has also completed Advanced Cochlear Implant Training through the Institute for Cochlear Implant Training. Dr. Roberts is passionate about cochlear implants and increasing candidacy awareness. Dr. Roberts is from Mobile, AL, is married and has two sons.
For compatibility information visit www.cochlear.com/compatibility