Dr. Blake Papsin discusses his initial experience with Cochlear™ Osia® System.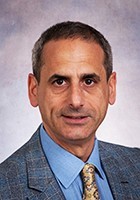 Having early access to the Osia System as part of the global clinical trial, Dr. Papsin discusses how the Osia System. First, the Osia System allows him to deep dive into the development of the auditory system due to its natural and high frequency access.
From there, he claims that the customers are the true experts. He says he often hears feedback from professionals and patients explaining how his patients like to wear it and even ask for a second implantation in the other ear. He says the concept of natural hearing is most compelling, especially when pertaining to the ultra-high frequency sounds that capture 'delight.'
To conclude, Dr. Papsin advises that although the Osia System surgery is straightforward, it's important to plan and adhere to the manual.
Watch now!
To learn more about the Osia System, visit and subscribe to Cochlear ProNews.
In the United States, the Osia 2 System is indicated in children for ages 12 and above.