By guest author: Skylar Mason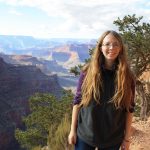 For recipients, the process of upgrading to the latest Cochlear™ technology can be exciting—but it can also seem like a lot of work.
Thankfully, they are not alone. Through insurance and reimbursement services, Cochlear representatives will walk your patients through the steps and answer any questions they may have along the way.
Meet Shane, a bilateral Cochlear™ Nucleus® recipient who says his world changed when he upgraded to the Cochlear™ Nucleus® 7 Sound Processor.
"All the technology that the Nucleus 7 has is what I've been waiting for for the past ten to twelve years," he said.
The upgrade process
Having volunteered with Cochlear for over a decade, Shane knew about the Nucleus 7 Sound Processor as soon as it was announced.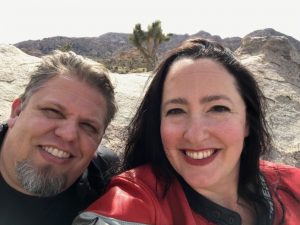 When it became available as an upgrade option, he and his wife contacted Cochlear's Reimbursement Services department. A representative helped them begin the process of filling out the paperwork.
Shane's insurance provider initially denied his upgrade request. He and his wife then submitted a letter of appeal signed by his audiologist, which was approved.
"We were not sure why we had to fight the denial, because we had all the paperwork in order, but Cochlear's insurance reimbursement program is a big help," Shane said. "It took a lot of pressure off my wife."
Shane received his bilateral Nucleus 7 Sound Processors in April, about six months after he found out they were available. He said the latest features have significantly improved his day-to-day life.
Wireless and effortless streaming
Shane said his favorite feature is the Made for iPhone compatibility, which allows him to stream audio from his phone straight to his sound processor.
"I love the ease of connection— when you answer the phone, it's already connected," he said. "I don't have to bumble around with the phone clip. It's amazing how the connection is seamless."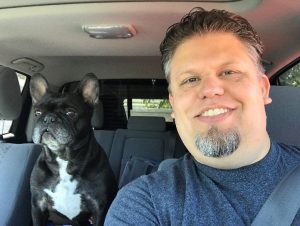 Shane said he also appreciates how Cochlear's SmartSound® iQ and SCAN* technology are able to customize his hearing for every
environment.
"With the Nucleus 6 Sound Processor, I could tell when sound adjustment was happening," he said. "With the Nucleus 7 Sound Processor, they've made it so much better—I can barely tell it's changing. The processing speed is so much faster that I can't tell, and it's amazing."
Shane added that the upgrade brought him not only better sound, but also greater comfort.
"It has made my life a lot more enjoyable," he said. "With the Nucleus 6 Sound Processor, I would not put my processors on until noon or after noon, because I had pain from wearing them, they were so heavy. With the new Nucleus 7 Sound Processors, they're so light that I can barely feel that they're there."
Shane is in good company. A study of cochlear implant recipients participating in a trial of the Cochlear Nucleus 7 Sound Processor found1:
100 percent of users reported they were satisfied or very satisfied with the Cochlear Nucleus 7 Sound Processor and its components.
94 percent reported the Cochlear Nucleus 7 Sound Processor as comfortable or very comfortable to wear.
87 percent reported they found it easier to control/monitor the Cochlear Nucleus 7 Sound Processor with the Cochlear Nucleus® Smart App than with a remote control.
85 percent reported listening to music to be enjoyable or very enjoyable with the Cochlear Nucleus 7 Sound Processor.
His advice: Be your own advocate
Shane's advice to other Cochlear Implant recipients considering an upgrade is to be an advocate for their own hearing.
"Don't accept that Cochlear will do everything—you still need to put in some legwork, call your insurance, see what they say. Sometimes different people will tell you different things," he said. "But don't give up. There is a solution."
About our guest author: 
Skylar Mason is a journalism student, Baha recipient, and Anders Tjellström Scholarship winner. She is excited to join the team at Cochlear as an intern to tell the stories of other CI and Baha recipients! She attends the Walter Cronkite School of Journalism at Arizona State University.

Cochlear Limited. D1182081. CLTD 5620 Clinical Evaluation of Nucleus 7 Cochlear Implant System. 2017, Mar; Data on file.
*SNR-NR, WNR and SCAN are approved for use with any recipient ages 6 years and older who is able to 1) complete objective speech perception testing in quiet and in noise in order to determine and document performance 2) report a preference for different program settings
The Nucleus 7 Sound Processor is compatible with iPhone X, iPhone 8 Plus, iPhone 8, iPhone 7 Plus, iPhone 7, iPhone 6s Plus, iPhone 6s, iPhone 6 Plus, iPhone 6, iPhone SE, iPhone 5s, iPhone 5c, iPhone 5, iPad Pro (12.9-inch), iPad Pro (9.7-inch), iPad Air 2, iPad Air, iPad mini 4, iPad mini 3, iPad mini 2, iPad mini, iPad (4th generation) and iPod touch (6th generation) using iOS 10.0 or later. Information accurate as of February 2018.
Apple, the Apple logo, Made for iPad logo, Made for iPhone logo, Made for iPod logo, iPhone, iPad Pro, iPad Air, iPad mini, iPad and iPod touch are trademarks of Apple Inc., registered in the U.S. and other countries. App Store is a service mark of Apple Inc., registered in the U.S. and other countries.