By C. Scott Brown, MD, Neurotologist & Lateral Skull Base Surgeon at the Atlanta Institute for ENT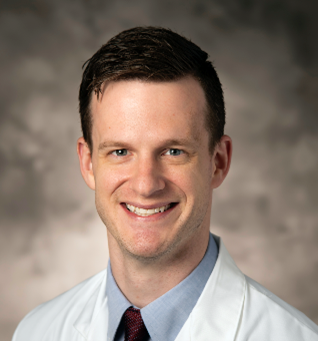 Although the recent FDA approval for cochlear implantation for single-sided deafness/unilateral hearing loss patients indicates progress for the industry as a whole, barriers to access still exist in the new landscape. Dr. Brown takes a deep dive into how he facilitates the reimbursement process on behalf of his patients:
How has cochlear implant candidacy evolved over the years and how does FDA approval for CI for SSD patients change this landscape?
Cochlear implant (CI) candidacy has expanded tremendously over the last 5, 10 and 20 years. Initial guidelines (1980s) required patients to be post-lingually deafened adults with speech scores of 0%. At the turn of the century, both adults and children could receive a CI, but were still required to have bilateral moderate to profound hearing loss. Candidacy expansion includes lowering the age requirement for implantation, which is 9 months for Cochlear Americas.
Additionally, hearing preservation strategies have demonstrated a benefit to natural sound appreciation and listening effort in cochlear implant users with residual low- and mid-frequency hearing. One of the more recent and exciting advances in cochlear implant candidacy is for single-sided deafness SSD. Individuals with normal hearing in the non-implanted ear might still qualify for a cochlear implant and Cochlear Americas was recently granted FDA approval for this indication. Improvements in sound localization, speech understanding in noise and overall listening effort have been shown time and again in those who have received an implant despite having normal hearing in the other ear. Despite numerous studies showing objective benefits and improvements in quality of life to those who receive a CI, some insurance companies still lag behind in updating their policies to reflect this.
What specific documentation have you found to be most successful with preauthorization (PA) requests?
The physicians and audiologists in our program believe that successful PA depends on two primary factors. The first is understanding the various insurance policies and how they may differ regarding candidacy criteria. Several companies follow the guidelines set forth by the Centers for Medicare and Medicaid Services (CMS), which was last updated in April of 2005. Others have kept pace with published literature and FDA guidelines, and knowing the specifics of each company and your patient's insurance is pivotal to successfully obtaining PA.
The second is standardization across our care in terms of candidacy testing and documentation. By having a proven, replicable method of candidacy determination and a template of recording results, we are better able to succinctly and efficiently provide insurance companies with the rationale for why our patients should, and will, benefit from cochlear implantation. In general, we include a pure tone audiogram within the last 6 months, a hearing aid "verification," speech perception testing (CNC words and AzBio Sentences) both "in quiet" as well as with background noise conditions, and a checklist demonstrating how the individual meets the specific criteria for that insurance. If we know that the policy does not approve for these indications, we still submit these forms in order to initiate an appeals process.
How do you prepare for a peer-to-peer?
Preparation for a peer-to-peer is relatively straightforward if you've selected the right person for the right reasons/indications. In the neuro-otology literature, there are > 5 new articles nearly every month with data-driven conclusions supporting established and emerging indications for cochlear implant candidacy. Unfortunately, many insurance company policies are based on outdated guidelines, and as such a peer-to-peer can be met with a "declination for policy purposes." I have found that some of the physicians from these insurance companies may agree with our practice's rationale, but are bound by the policy itself. I believe that continued education of these individuals may help lay the groundwork for policy changes in the future.
Why is a peer-to-peer important?
If you have submitted the correct documentation, the insurance company will be hard-pressed to decline authorization. With our standardized submission process, a peer-to-peer only occurs when there is a disconnect between what we know to be appropriate indications and the policy itself. The peer-to-peer is the first step toward initiating an appeals process. From there, I draft a patient-specific letter indicating the medical necessity of implantation (LMN) and include FDA guidelines, as well as the associated literature supporting my recommendation. In general, this escalates to an external appeal process and the success rate is variable. I believe that this process gives the patient every opportunity for success, and hopefully reminds those within the insurance companies that the data has demonstrated effectiveness beyond their guidelines.
How do you define payer advocacy?
I don't have a strict definition of payer advocacy, but feel that the steps we discussed above outline what that means. To advocate for my patients, it requires proper patient identification, appropriate workup/documentation and counseling to the patient regarding expectations and timeframe for approval. I think that the responsibility of patient care in these situations falls to providers (physicians, audiologists, etc.). Navigating the ins-and-outs of insurance policies can be challenging, particularly when multiple levels of hearing assessment are required (threshold levels, speech scores, "best-aided conditions"). With only 13% of traditional CI candidates in the United States receiving an implant, this leaves over 1 million patients without the opportunity to improve not only their communication abilities, but also their quality of life.1
This involvement requires a significant amount of time and organization. As a new cochlear implant program in Georgia (north Atlanta), we are learning to navigate the various payer mix of our patients. We have identified certain companies that may require additional literature or documentation to support the diagnosis and rationale for implants. A peer-to-peer may take away from clinic time, as does a write-up for a LMN. Again, this is where standardization of documentation can help. At the end of the day, if additional time on the part of our program stands between a patient and an implant, each of us is willing to ensure that everything that can be done will be done.
What does it mean to be an advocate for patients?
As stated earlier, I feel that patient advocacy takes place on several levels. The first is education of the general population about the benefits that cochlear implants might provide. Self-referrals or at least and awareness of treatment options allow those with hearing loss to decide whether they have any initial interest.
Furthermore, ensuring that "non-implant" otolaryngologists and audiologists know of the evolving candidacy criteria, providing another means of patient identification and referrals. As audiologists and surgeons, I think it's critically important that we abide by the criteria set forth by the FDA and by insurance companies, but being up to date on research publications and "off-label" usages can allow us to stay "ahead of the curve." Counseling patients through the workup, surgery and rehabilitative process is an essential component of all our visits. Setting the correct expectations and providing a framework for the process allows for transparency and trust amongst ourselves and our patients. At the Atlanta Institute for ENT, our goal is to transform and enhance the lives of those who are deaf or hard of hearing, and hope that we can advocate for all of those looking to do so through cochlear implantation.
Access reimbursement resources here and learn more about CI for SSD from Camille Dunn from the University of Iowa.
Reference:
Nassiri AM, Sorkin DL, Carlson ML. Current Estimates of Cochlear Implant Utilization in the United States. Otol Neurotol March, 2022. doi: 10.1097/MAO.0000000000003513.
About the author:
Scott Brown, MD is a Georgia native, having grown up in the southern Atlanta area before moving to Tennessee. Since that time, he has emphasized a scientific education, earning his bachelor's degree in chemistry at Vanderbilt University and his doctorate in medicine at the University of Tennessee.
He pursued a rigorous surgical training to treat disorders of the head and neck, beginning with a five-year residency in Otolaryngology – Head and Neck surgery at Duke University. During this time, he published numerous scientific papers and served on hospital committees aimed to improve patient safety and quality of patient care. He also founded the Otolaryngology section of the Journal of Medical Insight, hoping to improve patient outcomes through the publication of videos of cutting-edge and standard of care surgical procedures.
Dr. Brown was selected as one of approximately 30 surgeons annually to serve as a fellow in neurotology and skull base surgery. He was the personal fellow of Dr. Fred Telischi and Dr. Simon Angeli at the University of Miami Ear Institute, who are premier experts in the field.
While in fellowship, Dr. Brown not only cared for patients, but also participated in the education of residents and medical students, heading the otology online virtual education curriculum during the COVID-19 pandemic. The residents bestowed the "Otolaryngology Fellow Teaching Award" to Dr. Brown during this time. Dr. Brown has authored numerous scientific papers and book chapters, and has given lectures at regional and national meetings throughout residency and fellowship. His research interests include education through surgical videos as well as ways to progress patient counseling and care.
Dr. Brown's clinical practice focuses on the comprehensive management of all disease processes related to the ear, hearing, balance, and skull base. He treats both children and adults. His specific interests include, but are not limited to: cochlear implantation, facial nerve disorders and tumors, endoscopic ear surgery, vertigo/balance, otosclerosis, bone conduction hearing aids, acoustic neuromas, temporal bone cancers, and chronic ear surgery (cholesteatoma, otitis media). In his personal time, Dr. Brown enjoys spending time with his wife and three children. He is an avid cook, golfer, and soccer fan.