By Allison M. Biever, AuD, CCC-A, Rocky Mountain Ear Center
Background
I have been involved in the cochlear implant field for 28 years. How fulfilling it is to be a part of someone's hearing journey! I was initially drawn to the field of Speech and Language Pathology and enrolled in the master's program at CU Boulder in 1989. After switching majors, it was natural that audiology would have a special place for me, since I was raised by a mother who was born with moderate-to-severe sensorineural hearing loss.
Why off-the-ear?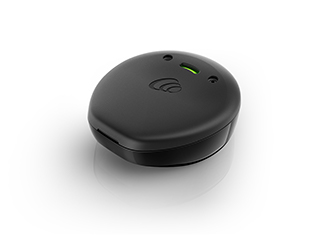 During the COVID-19 pandemic, patients have frequently complained about how hard it is to keep their behind-the-ear processor on when they are also wearing a mask. One of my cochlear implant patients wears her Nucleus® 7 Sound Processor, the bow of her eyeglasses, a mask and an oxygen tube behind her ear. She told me, "There isn't enough room for everything I have to wear behind my ear!". Having an off-the-ear option for cochlear implant recipients is a big deal.
Patients who have had a sudden hearing loss and have never had to wear a hearing aid are often very uncomfortable with the feel of something behind the ear. Some patients have malformed pinnas or pinnas that are close to their heads, making a behind-the-ear sound processor a non-viable option. Cochlear implant recipients who have tried both a behind-the-ear processor and an off-the-ear option will frequently tell me that the off-the-ear option is considerably more comfortable.
Initial experience with Kanso® 2 Sound Processor
In mid-July, I was invited to participate in a controlled market release of the Kanso 2 Sound Processor. This amazing sound processor has already changed the lives of the recipients I have been seeing in our clinic. At activation, I have been fitting both the Nucleus® 7 Sound Processor and the Kanso 2 Sound Processor to our newly implanted recipients. Our activations are typically conducted a few weeks after surgery. Almost half of the patients returned for their follow-up visits two weeks later wearing the Kanso 2 Sound Processor. The patients reported it was more comfortable to wear and at two weeks device retention was not an issue.
The Kanso 2 Sound Processor is the diameter of a "Loonie", which is the Canadian one-dollar coin. Unlike the first generation Kanso Sound Processor, Kanso 2 Sound Processor is rechargeable and can be controlled from a smartphone+ so that changes can be made to improve auditory performance if needed. The recipient can check battery life, change volume, master volume, bass, treble or sensitivity. Recipients can change programs or initiate streaming to an accessory simply by manipulating the app on their smartphone.+
Advanced connectivity and beyond
Additionally, recipients who have compatible Apple® or Android™ devices can stream directly to their Kanso 2 Sound Processor, creating an environment for easier phone conversations. Although the technology is similar between the Nucleus 7 Sound Processor and the Kanso 2 Sound Processor, more patients are finding ease of charging the device, ease of putting the device on and overall comfort to be superior with Kanso 2 Sound Processor. I have also fit several elderly adults with fine motor difficulties and vision deficits who have reported ease of use.
On average, the Kanso 2 Sound Processor requires less time for counseling because there are fewer parts to manipulate and discuss with the newly-activated recipient. The entire processor can be placed in a charging case each night for ease of charging.
Smart has never been so simple
One of my favorite features of the Kanso 2 Sound Processor is the "buttonless" design. Frequently, when patients are given multiple programs, they will inadvertently touch the button on their sound processor and change the program without being aware they have made a change. The simplicity of the Kanso 2 Sound Processor is spectacular! The recipient can just tap the processor three times to turn it off and twice to turn it on. I love that it has become so incredible easy for recipients to use. If I had to choose one processor to use for many of my patients, I would choose the Kanso 2 Sound Processor because of its simplicity.
To learn more about Cochlear's latest innovations please view this webinar and read this interview.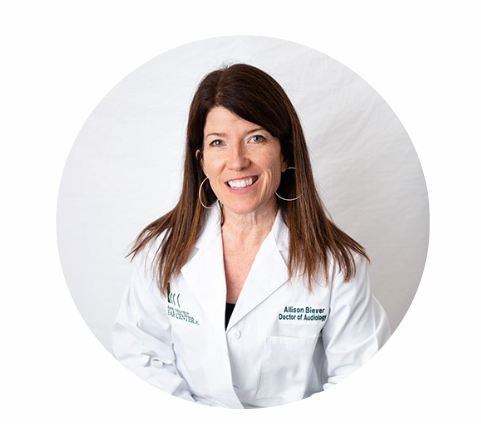 About the author: Dr. Allison Biever received her bachelor's degree from the University of Alberta in 1989 and her master's degree in Audiology at the University of Colorado in 1992, after which time she worked as a fellow in the first cochlear implant program in Colorado. In 2005 she received her Au.D. from Central Michigan University, completing a doctoral thesis that examined the impact of residual hearing on cochlear implantation in children.
Her focus at the Rocky Mountain Ear Center has been helping people regain their hearing through the miraculous technology of cochlear implants. She was awarded the LaFawn Biddle Award and the Hands & Voices Families First Award for her outstanding service to the deaf and hard of hearing community. In addition to her work in the clinic, she is also a prominent researcher in the field of cochlear implants, an instructor for Institute for Cochlear Implant Training (ICIT) and is on the board for the Listen Foundation. Allison enjoys hiking and spending time with her husband and three daughters. She is also an avid runner and Boston Marathon participant.
+The Cochlear Kanso 2 Sound Processor, Nucleus 7 Sound Processor and Nucleus Smart App are compatible with Apple and Android devices, for compatibility information visit www.cochlear.com/compatibility
Apple is a service mark of Apple Inc., registered in the U.S. and other countries.
Android and Google Play are registered trademarks of Google Inc.The Android robot is reproduced or modified from work created and shared by Google and used according to terms described in the Creative Commons 3.0 Attribution License.