By Patti Trautwein, MA, AuD, Vice President, Marketing at Cochlear Americas
Jacques Herzog, MD of Washington University School of Medicine in St. Louis, answers questions about resuming implant surgeries and first impressions of new product innovations.
COVID-19 has disrupted hearing healthcare including hearing implant practices. Many practices are beginning to reopen and preparing for a future that includes new ways of treating patients remotely and incorporating the newest advances in implant technology.
Washington University School of Medicine in St. Louis has a large hearing implant program. The team is actively engaged in the first clinical application of several new technologies; including the novel Osia® System, designed to treat conductive and mixed hearing loss and single sided deafness (SSD) and the new Slim 20 cochlear implant electrode array for moderate to profound sensorineural hearing losses.
Washington University is also participating in the first clinical use after FDA approval of a new remote care option, Remote Check, which received an accelerated FDA approval in early April. Remote Check is designed to be a convenient, at-home testing tool that allows Cochlear recipients with a Cochlear™ Nucleus® 7 Sound Processor to complete a series of hearing tests from their compatible iOS device using the Nucleus Smart App.* Results are then sent remotely to the recipient's clinic for review by their clinician. The clinician can review the results by logging into their myCochlear Clinic professional portal, where they can access a comprehensive overview of their patient's hearing health. Remote Check is designed to provide a snapshot of a patient's hearing health so a clinician can quickly determine whether a patient is progressing well, or whether further clinical intervention is required.**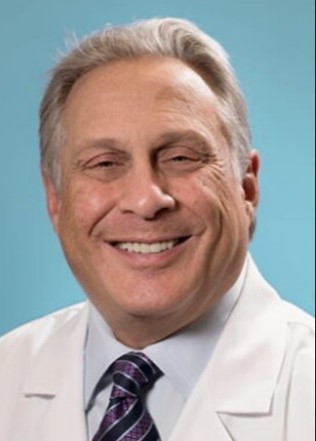 I was fortunate to catch up with Dr. Jacques Herzog, Chief Division of Otology/Neurotology at Washington University School of Medicine in St. Louis, who answered our questions about resuming implant surgeries following the COVID-19 hiatus, and first impressions of the newest implants and remote care innovations.
PT: How did your practice manage patients throughout the COVID-19 crisis?
JH: Consistent with most practices, we prioritized our patient, as well as employee health and safety, which meant temporarily reducing our staff to the minimum necessary, including most of the audiologists. We also implemented the use of telehealth visits, as some patients were reluctant to come into the office. Prior to COVID-19, telehealth sessions were not part of our normal clinic operation, but during the height of the pandemic that shifted to 70%, as we reserved in-clinic appoints for urgent needs. As we are now opening again, we see things shifting to 30% telehealth and 70% in-clinic.
PT: How do you see the new Remote Check benefiting patient care in your cochlear implant practice considering the importance of telehealth since COVID?
JH: We believe telehealth is here to stay and will now be a permanent part of our practice. The use of Remote Check will eliminate the need for unnecessary clinic visits and support social distancing. It will help us triage in-clinic visits for when they are absolutely required. Often, routine follow-up clinic appointments are made well in advance so having a remote option should also reduce no-shows, which can free up scheduling time for the appointments we prefer to do in-person like counseling on surgery.
PT: Yes, I can see where counseling on surgical treatments preferably would be in person. What changes have you put in place to ensure health safety when seeing patients in-person?
JH: We ask our patients a series of health screening questions with temperature checks and have increased patient spacing by reducing my number of appointments to three per hour, which is about 50% of the normal capacity. This allows us to appropriately sanitize, distance and limit overall patients in the waiting room. Also, we recognize that many of our hearing loss patients, especially those being seen for a cochlear implant, rely on bringing a loved one to the appointment to ensure they get the information being shared. So, we have accounted for that in our scheduling as well. Finally, we have started using clear face shields and ordered transparent masks that support access to lip-reading.
PT: This week you resumed cochlear implant surgeries. How are you counseling a patient who may be hesitant or fearful to move forward with a hearing implant because of COVID?
JH: I make sure the patient knows that risk of COVID transmission was not the reason we stopped CI surgeries at our facility. Rather, we were preparing for a potential surge of cases which required us to proactively preserve the personal protective equipment and supplies. In our facility, this surge thankfully did not happen. For COVID patients that are being seen at our hospital, there is a separate, designated area where they are receiving treatment. Because we are not operating on COVID positive patients in our area of the hospital, the CI patients are never at risk for COVID infection when having a surgery. When a patient is seen here, we have implemented a new normal with increased protective measures such as wearing more personal protective equipment, spacing surgical cases and having loved ones wait in their car rather than waiting rooms where they can be called or texted when they can meet their loved one in recovery. To ensure the safety of both our patients and well as health providers, all patients undergo COVID testing prior to surgery.
PT: How is your practice connecting with patients and scheduling new appointments?
JH: We are currently contacting those who had cancelled appointments and getting them back on the schedule. I also have reached out to my colleagues in the community who refer to me based on patient need. Not surprising, they had little to no calls or appointments in the past few weeks. I did have a new patient call after seeing a Cochlear article in AARP, so that type of awareness will continue to help drive patients into the clinic. I already had three cochlear implants this week and have three more on the schedule next week.
PT: For one of the patients this week, you selected the new Slim 20 electrode. Can you share more about why you selected this array from the portfolio for this patient?
JH: Yes, this patient had some measurable low frequency hearing at moderate levels down to 125Hz. As part of the Controlled Market Release for the new Slim 20 electrode, I decided to use it in this case as a lateral wall array with an insertion depth to 20 mm. The electrode was easy to handle – not too floppy and not too stiff. We would have done some intraoperative measures though the electrophysiology audiologist was not available. We look forward though to incorporating intraoperative electrophysiologic measures in an effort to optimize our outcomes. I should note that we have had success with post-operative residual hearing with my Slim Modiolar cases too, so will continue to use that electrode on patients with longer durations of hearing loss. It's helpful to have a portfolio of options for different patient needs.
PT: And for your patients with chronic mixed or conductive losses and SSD, what has been your experience with the new Osia System?
JH: It is a game changer. In my opinion, the Osia System works better than hearing aids for many of these cases. My patients love it so far.
Thank you, Dr. Herzog, for sharing your experiences managing through COVID-19 and returning to the operating room and clinic using our new implants and remote care services.
Sharing clinical experiences is key for advancing the field and ultimately best serving patients. If you have a clinical experience you want to share, please reach out to me at ptrautwein@cochlear.com.
To learn more about safely returning to the office, read these Cochlear ProNews resources.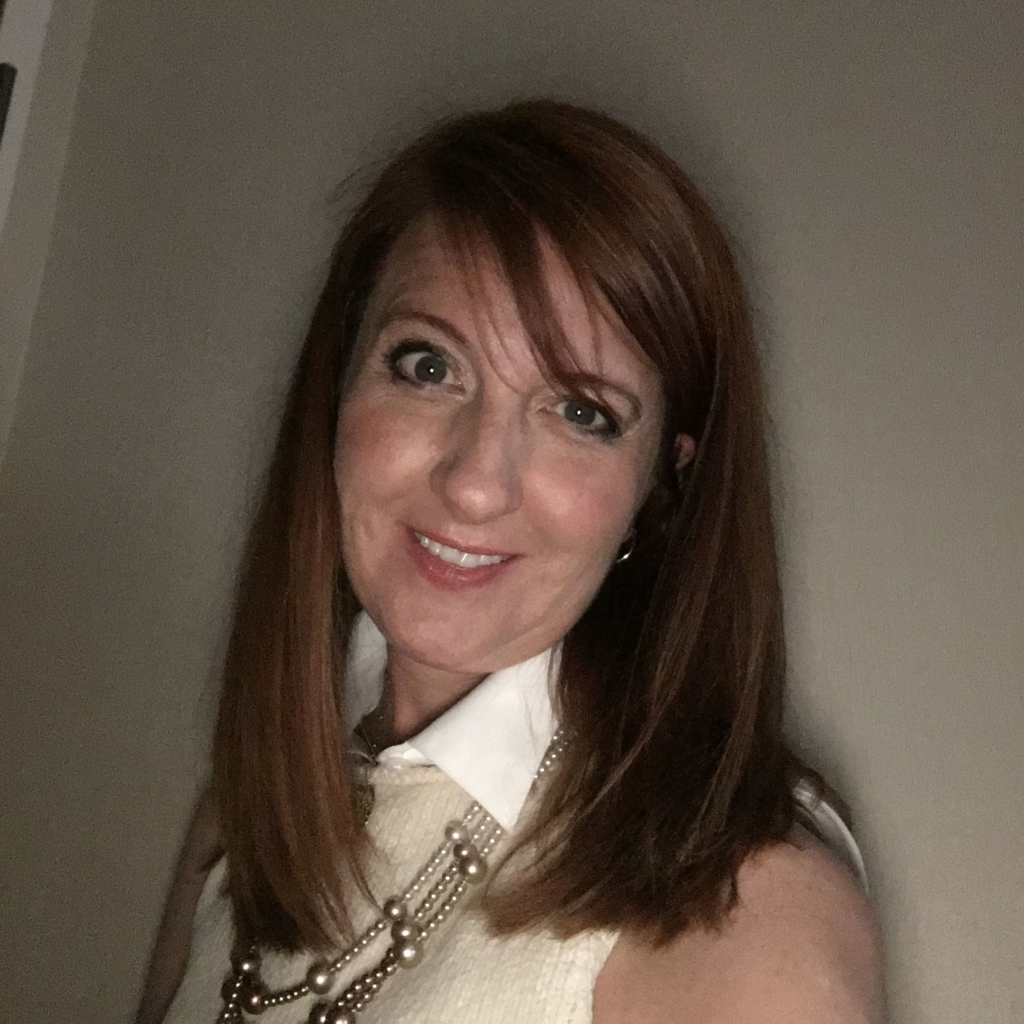 About the author: Patricia's 25 years in the hearing healthcare industry includes roles in research and clinical studies, product management, education and training, sales and marketing. As Cochlear America's VP of Marketing, Patricia is responsible for the marketing strategy, communications and public relations, brand ambassador program and product management. Her organization is responsible for positioning Cochlear Americas growth strategy, cultivating opportunities in new and existing customer markets and growing demand for Cochlear's hearing solutions in the region.
This communication is intended to educate on the experience of other healthcare professionals and is not meant to provide medical guidance. The techniques mentioned in these materials reflect those of the authors, not those of Cochlear.
* To use Remote Check, a patient requires: latest version of the Nucleus Smart App (Remote Check is part of this App) running on a compatible Apple device (iPhone or iPod Touch); Nucleus 7 Sound Processors with implant models: CI24RE, CI512, CI513, CI522, CI532, CI612, CI622 and CI632; compatible firmware on the Nucleus 7 Sound Processor (4.1.3.3 or later). A clinician requires access to Cochlear's secure web-based myCochlear.com Professional Portal to access and review patient results. The recommended browser for accessing the Professional Portal is Google Chrome. A clinician also requires Custom Sound 5.1 or later software to upgrade the patient's firmware to enable access to Remote Check. For sound processor and app compatibility information, visit www.cochlear.com/compatibility.
** Remote Check does not replace clinical care and does not involve remote programming of the sound processor.
Apple, iPhone and iPod touch are trademarks of Apple Inc., registered in the U.S. and other countries.