Interview with Mila Duke, AuD
Manager of Audiology Employee & Student Development at Hearts for Hearing
What initially drew you to field of audiology?
I have always had to desire to work in medicine and/or with children. I was initially introduced to this field by my aunt who is a speech-language pathologist and thought it would be a nice combination of my interests. As with most audiologists, after taking my first introduction to audiology course as an undergraduate, I quickly discovered that audiology would be my calling instead. The rest is history!
What Cochlear resources or services do you and your patients find most helpful during their cochlear implant journey?
Many patients who are either just starting their cochlear implant journey or have been implanted for a while thrive by talking with other recipients about their experiences. Some ways patients can do this is through engaging in the Cochlear volunteer program, attending Cochlear Celebration or attending local Hearing Loss Association of America meetings. We feel that the patients who are most successful with their cochlear implants have a strong working knowledge of their technology and realistic expectations. Further, I offer any resources or services that I feel will best educate my patients.
How has the current global environment changed the way you deliver care? How will telehealth change the clinical care landscape?
We live in an area where patients typically drive on average an hour each way to our clinic. Telehealth will provide us the ability to serve patients who may not have the resources to make the trip to see us before, during and after this global pandemic. Many of our older and/or immunocompromised patients may be nervous to return for needed programming, and telehealth will provide us with an opportunity to help serve these patients.
How has Cochlear provided remote support to you and your patients during this time?
During the COVID pandemic, we have been able to request new equipment for patients using the myCochlear Clinic professional portal. With Cochlear Link, there is hardly any delay sending the processor(s) to the patients' homes. We have also watched many professionally-based online webinars that have provided wonderful learning experiences while working remotely.
How long has your clinic utilized Cochlear Link?
We were fortunate to be a part of the pilot program and started using Cochlear Link in 2015.
What are the benefits of Cochlear Link?
Cochlear Link has been critical in our efforts to provide the best care for our patients. Our clinic has grown extensively in the last few years which has led to an even greater need for a program like Cochlear Link. It has also saved our clinic precious resources by cutting down on the time needed to upload MAPs, register processors, etc.
How has Cochlear Link saved time?
In the second year using Cochlear link, we saved approximately 260 clinic hours and reinvested this time with our patients. This is huge and the number has only grown as we've added more audiologists and patients to the clinic.
Does it allow you to see more patients?
Absolutely. Audiologists and audiology assistants can now spend more time counseling and educating patients on cochlear implant equipment, which as I mentioned previously, is one of the factors that we feel helps patients succeed.
For more information, subscribe to Cochlear ProNews.
About the author: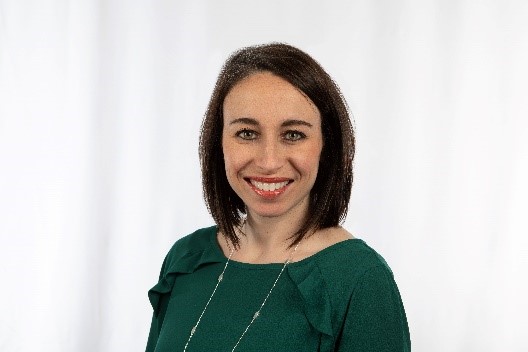 Dr. Mila Duke is an audiologist at Hearts for Hearing in Oklahoma City, OK. Dr. Duke received both her Bachelor's degrees in Speech and Hearing Science and her Doctorate of Audiology (Au.D.) at the University of North Texas. Dr. Duke completed her externship at Hearts for Hearing where upon graduation, she joined the team full time in 2013. At Hearts for Hearing, Dr. Duke sees a variety of clinical patients including adult and pediatric evaluations, hearing aids and cochlear implants. Dr. Duke serves as a coordinator for audiology students who complete clinical rotations at Hearts for Hearing.