We're proud to introduce Cochlear Americas' First Annual Service Report.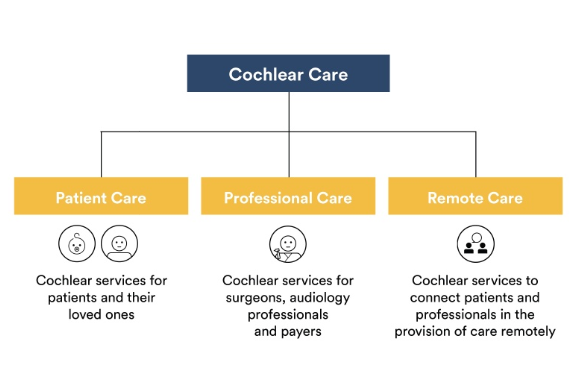 For almost 40 years, Cochlear has been bringing people all over the globe into a world of sound. During that time, we have brought innovation in both our technology and our supporting services. Cochlear Care is a portfolio of services built on feedback and designed to keep our patients and our professional partners' needs in mind.
Our innovative and personalized service offering covers the entire professional and patient journey inclusive of education, insurance support, technical support, community connection and hearing therapy. Cochlear has pioneered web, portal and cloud-based services for hearing implant recipients that are now accessible 24/7 and personalized to the patient or clinic. We value and utilize feedback to evolve as an organization and continuously develop services to meet the needs of our partners.
In this report, we illustrate how our portfolio of services keeps our mission at the heart of all we do. The report does not include every service that Cochlear offers but rather, highlights services that support the patient journey, the professional experience and the services that connect patients and professionals virtually.
For more information, read the Service Report here.