By: Lisa Bell, AuD, CCC-A & Sujana Chandrasekhar, MD, FACS
Cochlear Case Studies is a new series on Cochlear ProNews that highlights relevant clinical and surgical scenarios surrounding the latest hearing industry topics and research. We're excited to partner with professionals to highlight their experiences surrounding specific patients. This first installment features surgeons, their cases and contributing factors for use of different electrodes.
Case Study
Patient background
The patient being presented is a middle-aged female, who presented with developmental delays. She was accompanied by her parents, with whom she resides. Her hearing loss and ear pain were present in childhood; however, these concerns were dismissed by physicians at the time complicated by moving overseas throughout her childhood. A bilateral myringotomy with pressure equalization tube placement was performed abroad. The hearing loss was still not habilitated. At the age of 22, the patient and family relocated back to the United States. Bilateral hearing aids were initially fit at the age of 24 years. The hearing loss was progressive, necessitating more powerful amplification over time and was presently fit with behind-the-ear power hearing aids coupled to custom full shell earmolds. The use of visual cues were necessary to facilitate communication. Otologic history is negative for tinnitus, vertigo, otalgia, noise exposure and familial hearing loss.
Candidate evaluation
Audiometric testing revealed a profound sensorineural hearing loss with fair speech discrimination ability bilaterally. Tympanometry revealed normal middle ear pressure and compliance in the right ear and a non-compliant middle ear system in the left ear. Due to the middle ear pathology in the left ear, a myringotomy was performed.
Cochlear implant candidacy evaluation was performed while the patient was fit with her current amplification system. Right aided thresholds were in the mild-to-moderate hearing loss range with fair speech discrimination ability on sentence speech material at normal conversation level. Left aided thresholds were in the moderate hearing loss range with good speech discrimination ability on sentence speech material at normal conversation level. Right cochlear implantation was pursued due to the degree of hearing loss, fair speech discrimination ability and left middle ear pathology.
Electrode selection
The Cochlear™ Nucleus® Profile™ with Contour Advance® Electrode (CI512) was selected for implantation due to the normal anatomy determined via pre-operative CT scan.
Surgical observation
The overall anatomy was expressed as normal. Based on the observation during pre-operative tympanometry, a left myringotomy with pressure equalization tube insertion was performed. Throughout the entire surgery a facial nerve monitor was used. For the right ear, a mastoidectomy with a round window fistula repair were performed. The Contour Advance Electrode array was inserted through the round window niche and a full insertion of the electrode array was performed. There were no surgical complications. A post-surgical x-ray was performed to confirm placement of the electrode array inside the cochlea. The patient was discharged home after a period on recovery. Intact facial nerve function was observed. Post-operatively, the patient experienced facial weakness. Prednisone was prescribed. Full recovery occurred by approximately two months after surgery.
How is the patient doing?
The patient continued to use a post-auricular hearing aid in her left ear. Initial stimulation/activation of the right cochlear implant was performed one month post-operatively. After use of her right cochlear implant for one month, sound field thresholds are in the mild hearing loss range rising to the normal range with excellent speech discrimination ability on the HINT Sentence Test and good speech discrimination ability on the AzBio Sentence Test, both performed at 50 dBHL. After ten months, this patient achieved excellent speech discrimination ability (100% correct) on the AzBio Sentence Test in the auditory-only condition. The improved hearing and excellent speech discrimination ability has remained stable for the next three years.
The patient and family are pleased with the success that has been achieved through use of a unilateral cochlear implant with the use of a contralateral hearing aid. The bimodal montage is beneficial for this patient. The quality of life has improved whereby improved self-esteem and confidence have been actualized. The patient is more out-going and more involved in conversations and continues to work independently at her current job in retail. One year ago, she was able to move into her own apartment with some supervision.
The patient and family feel that the cochlear implant has fostered independence and confidence. Although this patient is an adult, she continues to need the supplemental care of her parents, which may have dissuaded the decision for implantation years ago. Success with a cochlear implant is different for each recipient but has been known to provide stable hearing with improved speech understanding. The stable hearing has been evident over time for this recipient. This was achieved for this patient with great success which has also improved her living situation, communication ability and relationship with her family. Every patient should be evaluated as a whole person and not only in the audiological realm. Quality of life improvements (confidence, independence, sense of safety, etc.) from cochlear implantation are not always measurable in the test environment. The non-audiological improvements that this patient has experienced, as a result of the implant, are priceless.
About the authors: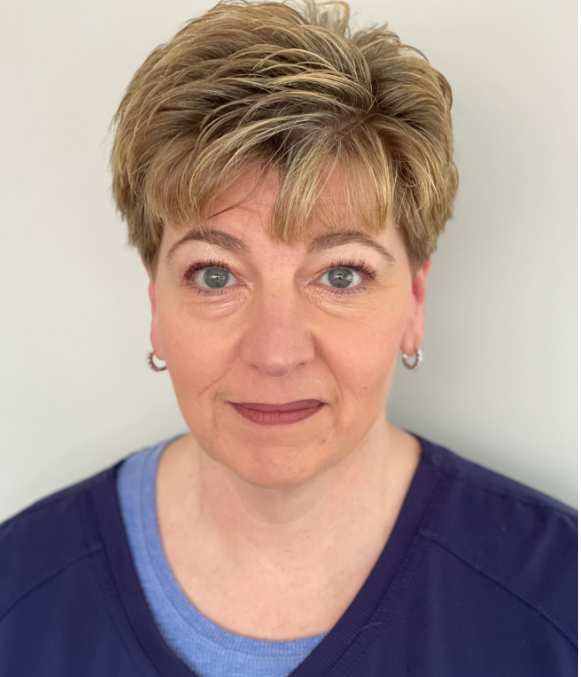 Lisa Bell, AuD, CCC-A has been a practicing Clinical Audiologist since 1994. In 1999, she became the Audiology Director of the Cochlear Implant Center of New Jersey, housed at UMDNJ-University Hospital, now Rutgers-NJMS-University Hospital, in Newark, New Jersey. As they started the Center, she and inaugural Surgeon Director Dr. Sujana Chandrasekhar hosted many learning events for audiologists, speech pathologists, educators and otolaryngologists to teach them about this new technology and help them identify candidates and counsel properly, and spoke at several events from Philadelphia through New Jersey. The implant center has grown exponentially and sees people with new implants, as well as providing ongoing care of previously implanted recipients and their families, and coordination with educational facilities for younger patients and with psychiatric, psychological and social work services for all patients who need them. Since 2018, Dr. Bell has also provided cochlear implant audiology care for the patients of ENT & Allergy Associates in NYC and NJ. She is the Director of Audiology at University Hospital and oversees clinical audiology, the Newborn Hearing Screening Program, as well as the CICNJ. Her AuD students have gone on to placements around the country.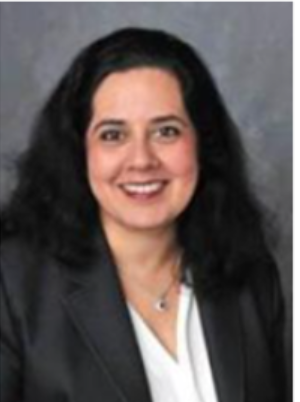 Sujana Chandrasekhar, MD, FACS is a Partner Otologist/Neurotologist at ENT and Allergy Associates in New York City and Wayne, New Jersey. She is Clinical Professor of Otolaryngology at Zucker SOM-Hofstra/Northwell and Clinical Associate Professor of Otolaryngology at Icahn SOM-Mount Sinai. She has held leadership positions at the most prestigious organizations in the field, serving as President of the AAO-HNS where she was also Past Chair of their Board of Governors. She is Secretary/Treasurer of the American Otological Society and Eastern Section Vice President Elect of the Triological Society. Dr. Chandrasekhar is acknowledged as one of the world authorities on Sudden Sensorineural Hearling Loss (SSNHL), having authored the most accessed article in the Journal of Otology and Neurotology on this subject. She is founder and co-host of a weekly video web show, She's On Call.