On-demand Osia® System webinar
This one-hour webinar provides an overview of the new Cochlear™ Osia® System, including topics such as candidacy, design features and surgical/audiological overviews. Also, hear from guest speaker Dr. Michael Oldenburg who shares his experience implanting this innovative system.
Fitting a Baha® SoundArc™ System videos
The SoundArc, part of the Baha® System, is a modern and discreet non-surgical option for children and adults struggling with conductive hearing loss, mixed hearing loss or single-sided deafness (SSD). It can be fit quickly and easily and can be used with any of the Baha 5 series of processors. Want more help fitting the SoundArc? These videos give clinicians the tools to correctly fit a SoundArc to maximize patients' hearing performance:
Osia System Q&A
Dr. Abraham Jacob, Medical Director of Ear & Hearing at Center for Neurosciences in Tucson, Arizona, discusses the world's first and only Active Osseointegrated Steady-State Implant (OSI). One of the initial surgeons to implant the Osia System, he uses 13 years of surgical cochlear implant/bone conduction experience to review his initial experience with the system.
Non-surgical Baha considerations
Lisa Christensen, AuD, is the Audiology Program Manager at Cook Children's Medical Center in Fort Worth, Texas and former President of the American Academy of Audiology (AAA). Read her discussion on use of bone conduction solutions and non-surgical Baha options as part of her clinical practice.
Osia System resource guide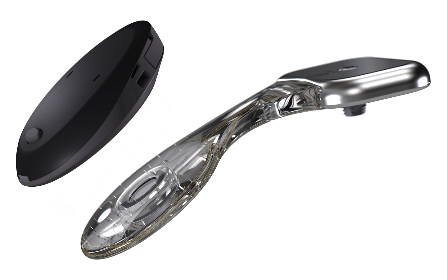 The Osia System is a first-of-its-kind hearing implant system for people with single-sided deafness (SSD), conductive or mixed hearing loss. Learn seven key facts to expand your knowledge about the new hearing loss solution and its technology.
For more information, subscribe to Cochlear ProNews or check out these AudiologyOnline resources.
In the United States, the Osia 2 System is indicated in children 12 and older.
In the United States and Canada, the placement of a bone conduction implant is contraindicated in Children under the age of 5.