By Catherine Moyer, AuD
In our geographic area we serve many military families who relocate from other towns and cities across the country and internationally. Recently, a family transferred to us from the east coast. Their 5-year-old son had been fit with binaural Baha® 5 Sound Processors via a Softband in his first year of life. His history included bilateral microtia/atresia, cleft palate, velopharyngeal insufficiency and bilateral moderate to moderately-severe hearing loss.
While he was doing very well with his devices, the family was looking forward to taking the next steps with their son, so they discussed surgical options with ENT and Plastic Surgery professionals for both bone conduction solutions and microtia repair/reconstruction options. The family first hoped that he would be able to undergo both of these surgical procedures at the same time for first one ear to be followed by the second. The family initially wanted to proceed with an Osia® placement. However, given the current FDA guidelines (12 years of age and older) the family chose to defer surgery and continue use of the Softband.
Baha 6 Max Sound Processor
An audiologist and surgeon at our center discussed other surgical options such as a Baha Connect (abutment) or Baha Attract (magnetic) surgery. The family decided to defer any surgery with their son and opted to continue utilizing his devices on the Softband. There was a further complication in that both of his current devices were not functioning up to manufacturer specifications due to age: one was intermittent and the other exhibited excessive battery consumption. Our center submitted a request to replace the devices with two new Baha 5 devices. As luck would have it, at the same time that we received authorization, Cochlear announced the release of their Baha 6 Max Sound Processor.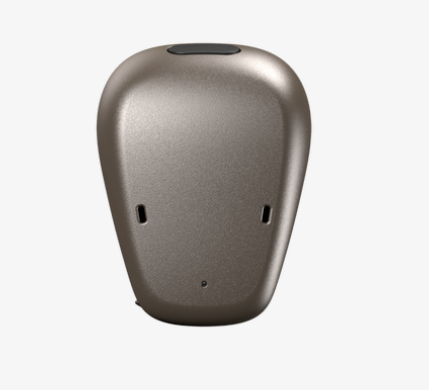 We utilized Cochlear's upgrade technology program so that the child could receive bilateral Baha 6 Max devices on a Softband. We are proud to announce that he was the first child in California fit with Baha 6 Max devices! After a seamless initial fit, both the audiologist and the family were very excited as the average maximum power output of the Baha 6 Max is seven dB higher than the Baha 5, and higher output has been linked to increase speech understanding in noise.1, 2,3 In addition, the frequency range extends to 9850 Hz, which is 2850 Hz higher than the Baha 5.*2,3 Once again, research has shown that the larger frequency range can improve recognition of high frequency consonants in both quiet and in noise. He will be starting the first grade this fall and the increased maximum power output and increased frequency range should provide him greater access to speech sounds, particularly if he is in a noisy classroom.
Outcomes
Prior to fitting him with the Baha 6 Max devices, his speech pathologist had reported to our team that he was having trouble discriminating between /f/, /s/, /sh/, and /k/ consonants. At his first follow-up visit, which occurred three weeks after his initial fitting, his mother reported that she had witnessed an improvement in his speech articulation. She believed that his ability to discriminate and produce high frequency consonants had improved. At this appointment he scored in the 90 percentile for phonemic scoring of the CNC word list when testing each device individually at a normal conversation level. He could also detect all Ling 6 sounds at 25 dB HL or softer with each of his new devices. While he has not yet seen his speech pathologist, we expect that these improvements will translate into improved discrimination ability.
He now has a few months of device use under his belt, and his mother sent us a message recently which describes how well he continues to function. We hope to see him in a few months after school starts in the fall for additional testing. Both our center and the family look forward to the near future where next year the plan is to complete surgical reconstruction and bone conduction surgery.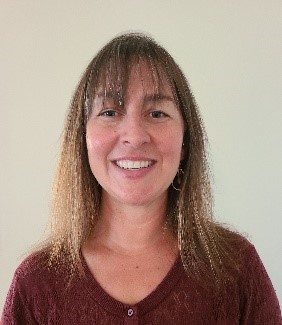 About the author: Catherine Moyer is as a pediatric audiologist at Rady Children's Hospital of San Diego. She is a member of the Auditory Evoked Potential and Hearing Aid Management teams. She has specialized experience in working with bone-conduction devices and provides support to the Craniofacial and Cleft Palate teams. She earned her clinical doctorate in audiology in 2007 from the joint San Diego State University/UC San Diego program.
References:
Hua H. Baha 6 Max fitting range. Cochlear Bone Anchored Solutions AB, Sweden. 2020; D1725632.
Leung B. Baha 6 Max Connect Datasheet. Cochlear Bone Anchored Solutions AB, Sweden. 2021; D1760797.
Land J. Baha 5 Sound Processor Connect System Datasheet. Cochlear Bone Anchored Solutions AB, Sweden. 2019; 630908.
In the United States and Canada, the placement of a bone-anchored implant is contraindicated in children below the age of 5.
In the United States, the Osia 2 System is cleared for children ages twelve and older. In Canada, the Osia 2 System is approved for children ages five and older.

*With the Baha Connect System.