A new AudiologyOnlinecourse is now open for registration: The Evolution of Pediatric Candidacy for Cochlear Implants: A New Indication
This course will discuss hearing loss from a pediatric patient treatment standpoint. It will provide information on pediatric candidacy for cochlear implants, including Cochlear's new FDA approval to lower the age of implantation.
Course Details
Presented by Melissa Tribble, AuD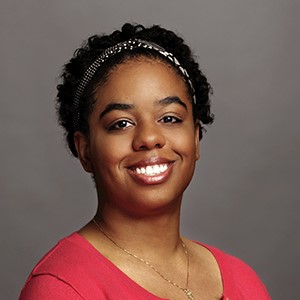 Pediatric Audiology Practice Manager at Stanford Children's Health
Wednesday, April 29, 2020 @ 12:00pm – 1:00pm ET
This course is offered for continuing education in partnership with AudiologyOnline. Please visit www.AudiologyOnline.com for details regarding CEUs offered.
After attending this course you'll be able to:
Describe the history of pediatric cochlear implant candidacy in the United States
Describe the data that supports earlier implantation in children with bilateral severe to profound sensorineural hearing loss
Understand Cochlear's new indications for pediatric cochlear implantation according to the FDA
Characterize the features in modern cochlear implant systems which contribute to success in pediatric recipients
Please visit AudiologyOnline to register now!
In the United States, the cochlear implant system is intended for use in children 9 to 24 months of age who have bilateral profound sensorineural deafness and demonstrate limited benefit from appropriate binaural hearing aids. Children two years of age or older may demonstrate severe to profound hearing loss bilaterally.