By Patti Trautwein, MA, AuD, Vice President, Market Access & Reimbursement
What is normal hearing? When I asked that question among family, friends, and colleagues in early 2019 the answer was a sobering "I do not know." Yet, most could quickly rattle off measures for normal vision, blood pressure, cholesterol and body mass index. 1
As hearing health professionals, we know how important the sense of hearing is to communicate and engage with others throughout one's life. The COVID-19 pandemic requiring masking and social distancing has further highlighted the relevance of hearing health.2 Unfortunately, the lack of a common metric for hearing health, limits the understanding of consumers and primary care providers on how to prevent and treat hearing loss.
In a recent JAMA Otolaryngology–Head & Neck Surgery publication, Frank Lin, MD, PhD and Nicholas Reed, AuD, suggest that the otolaryngology and audiology community converge on the 4-frequency pure-tone average (PTA) as a universal metric for hearing health.3 Further, the 2021 World Report on Hearing from the World Health Organization defined grades of hearing loss using the PTA. 4
On world hearing day last year, a Hearing 20/20 campaign initiated public education on normal hearing using the PTA as a standard metric.
So, imagine the thrill receiving notes from family, friends and colleagues who recently watched the new movie The Hitman's Wife's Bodyguard with Samuel L Jackson, Salma Hayek and Ryan Reynolds where character Michael Bryce played by Ryan Reynolds states," I have 20/20 hearing, I can hear you."
While diagnostically, we need a comprehensive battery to assess hearing function, the PTA as a simple, universal metric can help raise awareness of hearing health in the public vernacular on the big screen and hopefully off!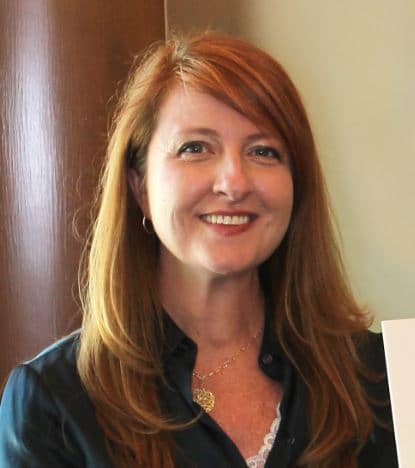 Patricia's 25 years in the hearing healthcare industry includes roles in research and clinical studies, product management, education and training, sales and marketing. As Cochlear America's VP of Market Access, Patricia is responsible for the reimbursement strategy of our product and service innovations, value-based evidence and economics, government affairs and related advocacy. Prior to her role in Market Access, Patricia served as the VP of Marketing, where she was responsible for the Marketing Strategy, Communications and Public Relations, Brand Ambassador Program and Product Management.
References:
https://pronews.cochlear.com/what-is-normal-hearing-why-a-simple-and-consistent-answer-is-needed/
Lin FR, Reed NS. The Pure-Tone Average as a Universal Metric-Knowing Your Hearing. JAMA Otolaryngol Head Neck Surg. 2020 Dec 23. doi: 10.1001/jamaoto.2020.4862. Epub ahead of print. PMID: 33355634.